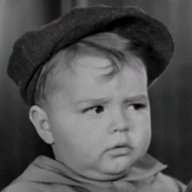 Riding a '38 Autocycle Deluxe
Feb 26, 2007
6,140
Bicycleland
I like to deal with knowledgeable experienced buyers. I of course have no control over this if I deal with unknown people here.
I sell as is as I bought it with all faults. I personally do not try to hide any faults, and disclose those that are known with pictures and or text.
SO I do not take credit cards or pp fees where a buyer can hang up a transaction for any reason- found one for less, changed mind, wife said no etc.
ASK YOU QUESTIONS AND ASK FOR PICS if you have doubts before pulling the trigger. Just like a swap meet where cash changes hands.
I have bought things here without asking questions cause they seemed like a good deal- If there is a problem I have usually ate it or sometimes asked the seller for refund or adjustment. I always expect that the seller has full discretion, as do I, to make that call.
Be a Big Boy (or Girl)
My 2c
PS to EXPECT a 50 to 120+ year old toy to WORK is unreasonable- I sell stuff as artifacts- if it works that is a miraculous, if common, bonus.
Last edited: