Riding a '38 Autocycle Deluxe
I picked this project up from the folks at the New Bremen Museum a couple of years ago. Started out as an Un Built Schwinn cantilever
frame with tank, badge and cups. I happened to have most of what was needed for the complete build and after a year or so of searching
found all the remaining missing puzzle pieces that were also NOS parts as found. Built the bike as you see it... NOS everything. The struts
were a little hazy so they were replated, the rest is factory Chicago Schwinn finish. A beautiful little bicycle that in my opinion should
be worth worth a small fortune. How do you price something like this? Krate bikes litter the earth by the thousands...
yet routinely fetch huge prices as 'rare collectible' bicycles. Valuing something this rare? I don't really know... 5k? more? There are no comps out there
that I'm aware of. There is a middleweight version on ebay along with another middleweight for close to 9K. This bike blows those
two out of the water in terms of what it is. A deluxe Schwinn Balloon bike with all options.
The only wear to the bike in form of some nicks and scratches from years of storage and shelf wear. A truly NOS bike right down
to the pedals, seat, spokes and tires.
2500 shipped lower 48....more for Hawaii PR and overseas..
more pix if needed let me know..
bobcycles@aol.com
or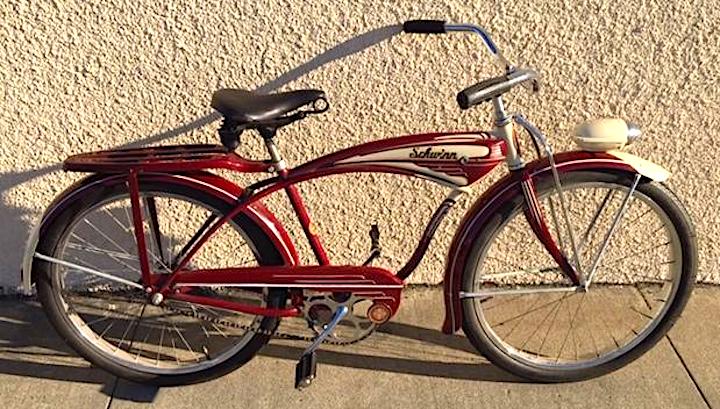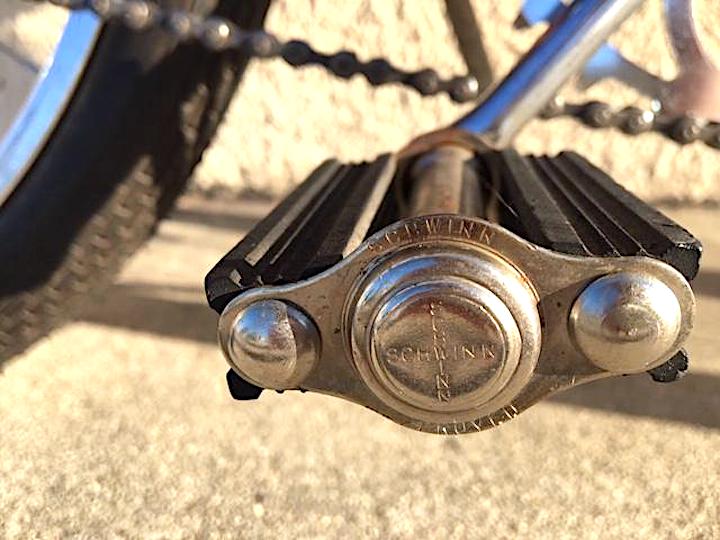 PM here