Sets of Rollfast brand NOS Bearing cones. I have a lot of these available.
# 56R and #56L or #76L (same size and identical other than the number stamp)
Should fit most brands other than Schwinn.
(I test fitted them on a typical prewar Rollfast Men's crank because that's what I had laying around - perfect fit)
Perfect for replacing your old worn out bearing cones, or competing with Boris in the reflector business!
Boxes not included, only shown for reference!
Set of L&R bearing cones $12 ----or---- set of L&R bearing cones with a lock nut $15. Price is shipped in the lower 48
USPS money order or PP as friends only.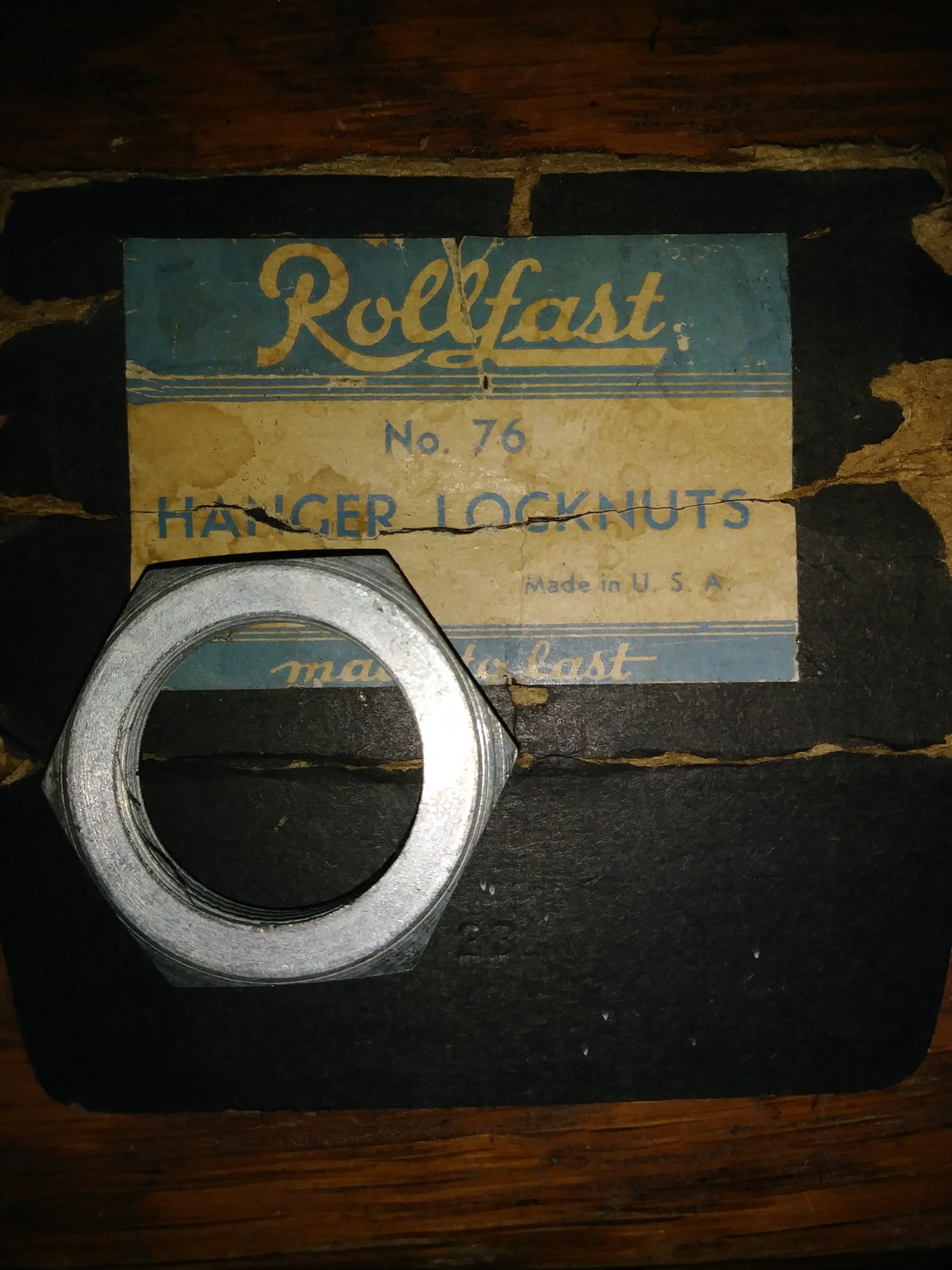 Last edited: