Sets of Rollfast brand NOS Bearing cones. I have a lot of these available.
# 56R and #56L or #76L (same size and identical other than the number stamp)
Should fit most cranks, pre and post war.
(I test fitted them on prewar Rollfast and Schwinn cranks because that's what I had laying around - perfect fit)
Perfect for replacing your old worn out bearing cones, or competing with Boris in the reflector business!
Boxes not included, only shown for reference!
Set of L&R bearing cones $15 ----OR---- set of L&R bearing cones with a lock nut $19. Price is shipped in the lower 48
USPS money order only.
PLEASE DO NOT REPLY TO THIS THREAD, SEND ME A PM IF INTERESTED. THANKS!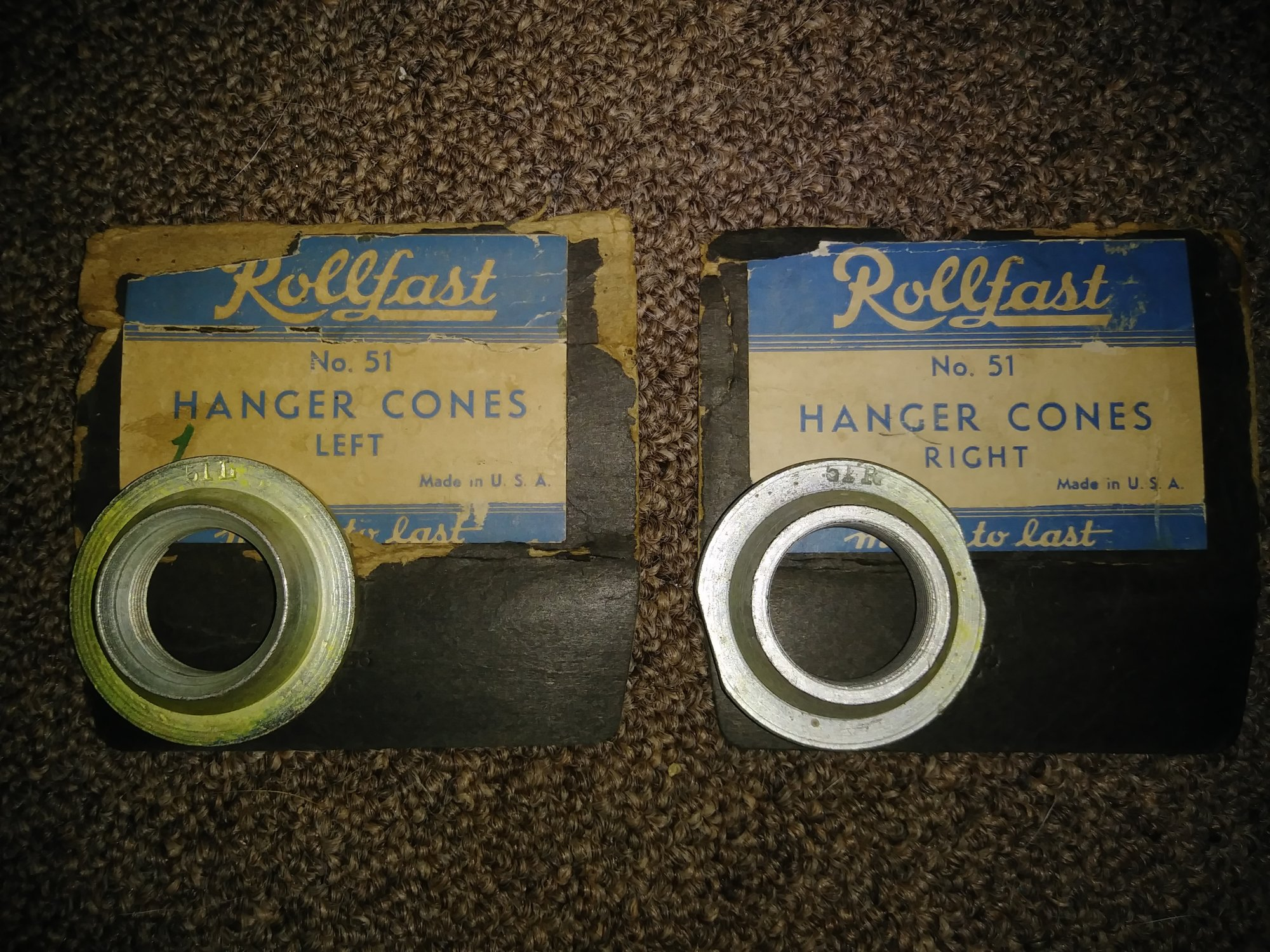 Last edited: