Riding a '38 Autocycle Deluxe
I have a bunch of NOS skip tooth master links.
The Oxford master links are in individual packages. Package condition will vary.
The Diamond master links are loose. Most are stamped "HEAR IT SNAP" and a few are stamped "OUT SIDE" with the diamond logo.
These will be selected randomly. Although these are NOS, condition will vary and they may not be perfect.
set of THREE Diamond master links for $24 plus shipping < OR > set of THREE Oxford master links for $24 plus shipping
Shipping will be $8 for a small flat rate box in the continental U.S.
I will also combine shipping if you want multiple sets, or if you are interested in any of my other items, which will save on shipping costs.
Cash & local pick up always welcome as well.
Accepted: USPS money order or cash. May make some exceptions for personal checks. Nothing else.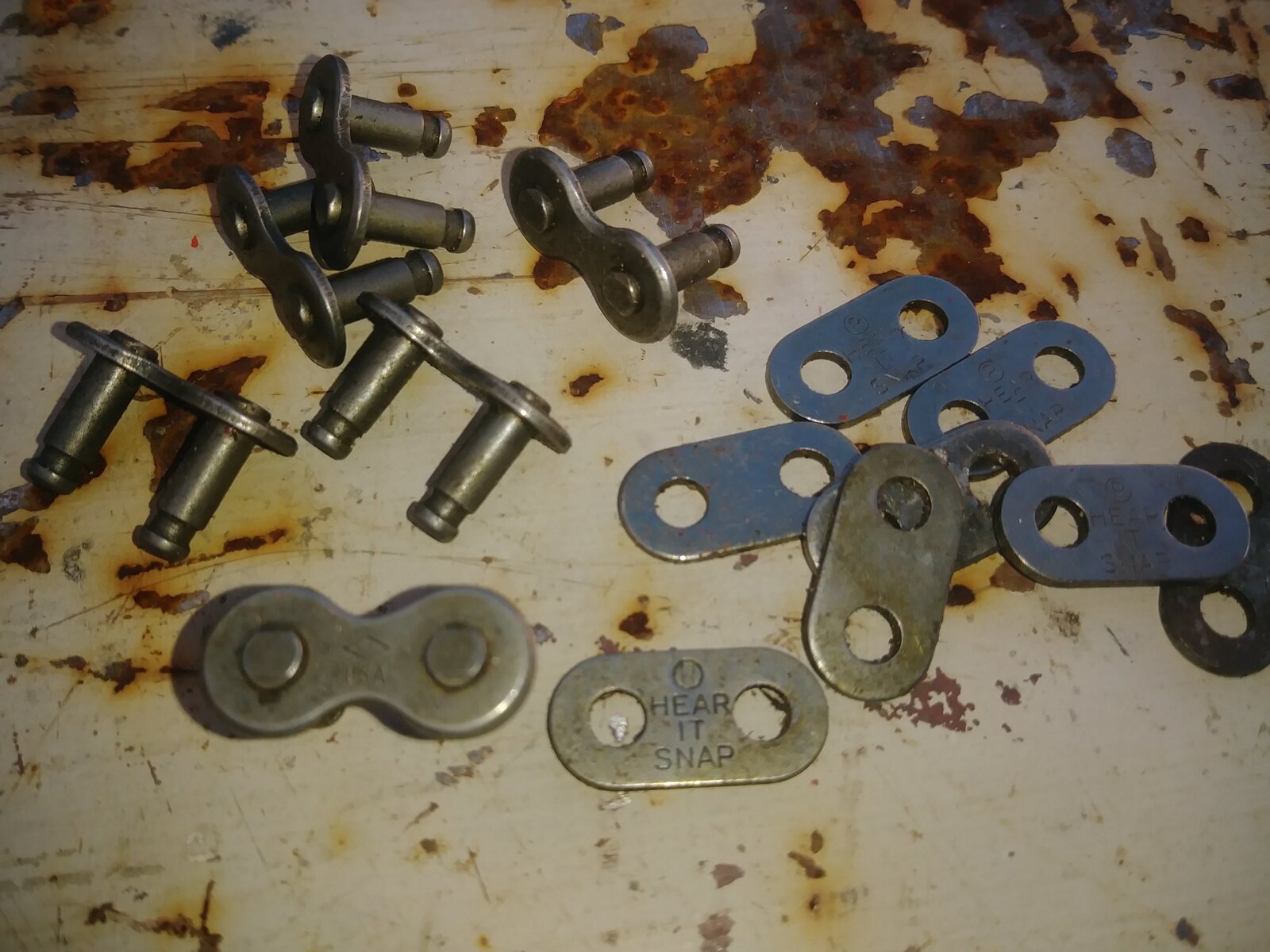 Last edited: