Enjoying my 37 Colson Commander
Now why do people all say Colson Imperial when they have a 38 Colson? There is a 38 Colson bicycle model and there is a Colson Imperial model. Completely different.
Attached: Colson tank bike, I know the truss/fork is wrong, A Colson Imperial model and A eBay for sale impression called Imperial.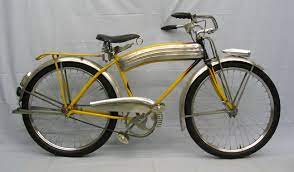 Last edited: