For your consideration, one Stunning 1941 Schwinn Super Deluxe Autocycle.
This is Schwinn's top of the line for 1941, and is considered to be the pinnacle of the Cantilever lineage. Restored to perfection by Bob Ujszaszi, in Schwinn's most succulent two-tone combination: Traverse Green and Robins Egg Blue.
Every minute detail of this machine meticulously restored to factory specs; every last fastener Cadmium or Chrome plated; every surface sanded, red oxide primed and painted in correct single stage Acrylic enamel, etc. This build features Original Dual Seiss Lights, Original Fender Bomb, Original Dual Drum Brakes on Original '41 Lobdells, Real Prewar Six Hole Chrome Rack, Real '41 Cantilever Switch Tank, Original Double Adjustable Stem, Restored Deluxe '41 AC Mesinger Slider, Original Torrington 10s, Deluxe Reflector, etc. This bike was restored for an elderly gentleman many years ago, was displayed indoors, and was never ridden, much less passed around the hobby (it still even has Bob's paint-protection leather shims under the cable clips, like it just rolled out of his shop). A pristine example of Schwinn's Finest, by Schwinn's Finest Restorer. Don't miss this one.
7800, includes intact transport to your door, in the Continental US
PPFF please:
tocatahula@
gmail.com
First to reply gets 'er !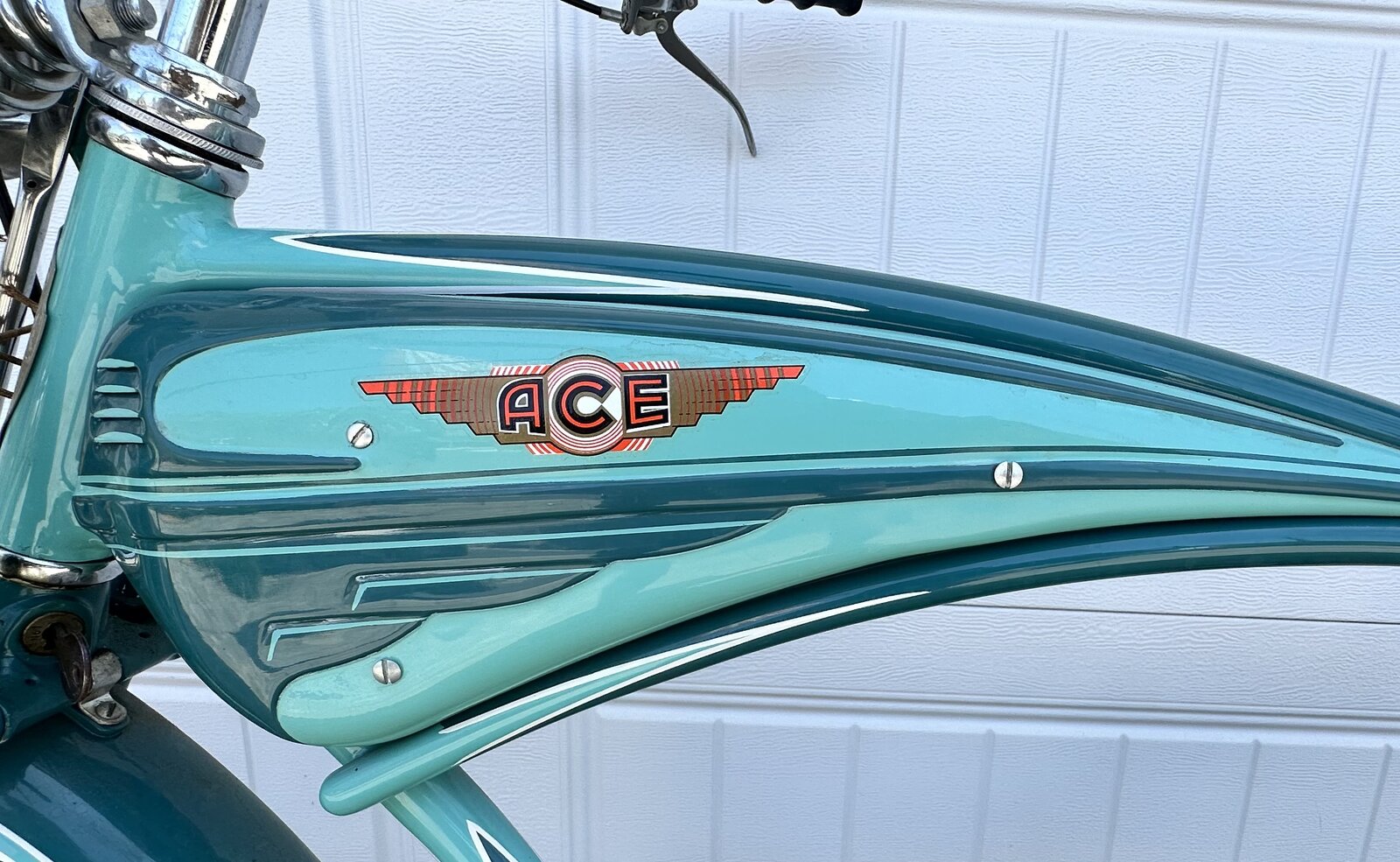 Last edited: