Finally riding a big boys bike
I took these odd brakes off a Liberti frame (late 70s-early 80s) branded as Giraldi. Nouvo Record style with the steel pad holders as opposed to Super's alloy ones.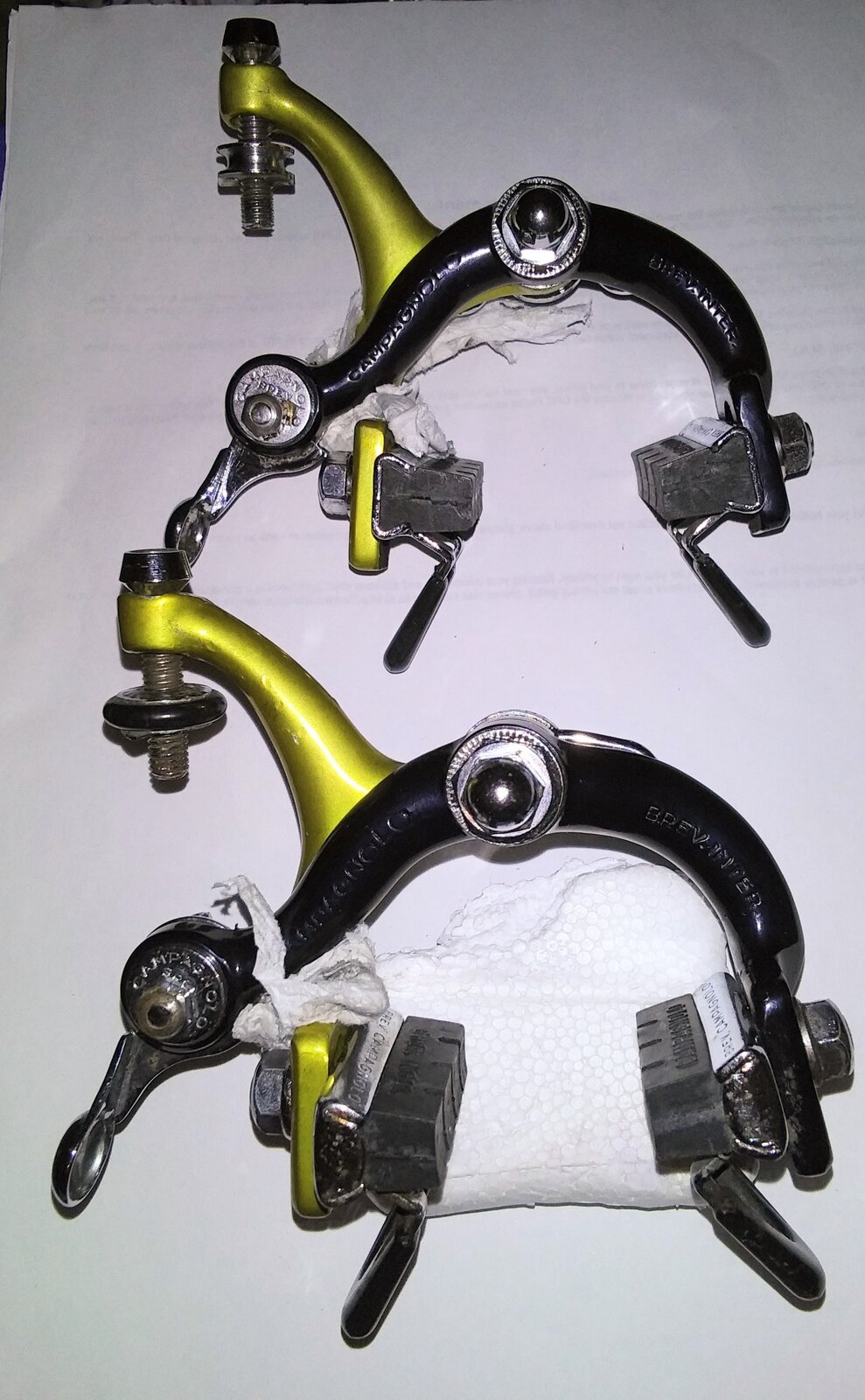 The calipers do not seem to be painted, but are possibly anodized. I assume they were custom and not factory, but I've no idea.
The wheel release lever seems different (larger) than my other models, but I may be confusing it with the pre-'78 flat lever style before the CSPC changes.
Has anyone seen similar coloration from the factory?
Last edited: