Wore out three sets of tires already!
I'm working on a Compax Sports Traveler that is in the earlier style with the lugged headtube and seat mast. I've always assumed that it is a prewar bike. When I finally got around to looking at the serial number, I was surprised to see it has the small lettering and is K 39597 which indicates a 1946 model.
It has a Musselman rear hub so I checked the date codes on it and it has a triangle with a K which indicates it was manufactured in 4th quarter of 1945 which checks out.
Has anyone ever seen this before? I've always assumed this style was manufactured much earlier than 1946. I'm wondering if this is one of those cases where they were using up old parts after the war. Here's some pics.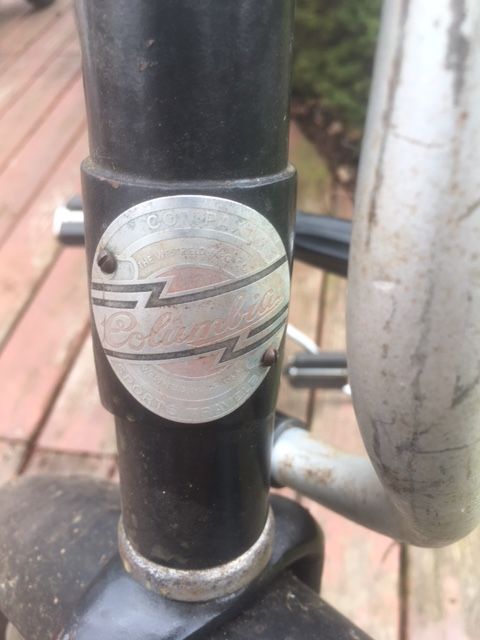 The serial number is hard to read but you can see it has the small characters. I had to look really close to make it out.
Edit: Since the bike is a repaint anyway, I removed the paint to show the serial number clearly.
Last edited: