Wore out three sets of tires already!
I recently bought this and am waiting for delivery. Not much to show from photos so hopefully I can find some markings on it when in hand. Are dimples on the BB shell familiar to anyone (possible maker's mark)?
Seller claimed it to be an early 50s Vitali aside from the decals. Bike has obviously been repainted and modernized with braze-ons for shift levers and cable guides. I don't know if the rear drop-outs are original, but if they are the hole for the derailleur at least dates it from 50s to 60s.
The fluted fork is something I have not seen in this manner. I am hoping that it is specific to the builder/marque.
I am not sure why, but I only paid €100 for it (usually about 150-200 euros depending on marque in worse condition, but original). Possibly due to repaint (quality job) and braze-ons taking away from its originality.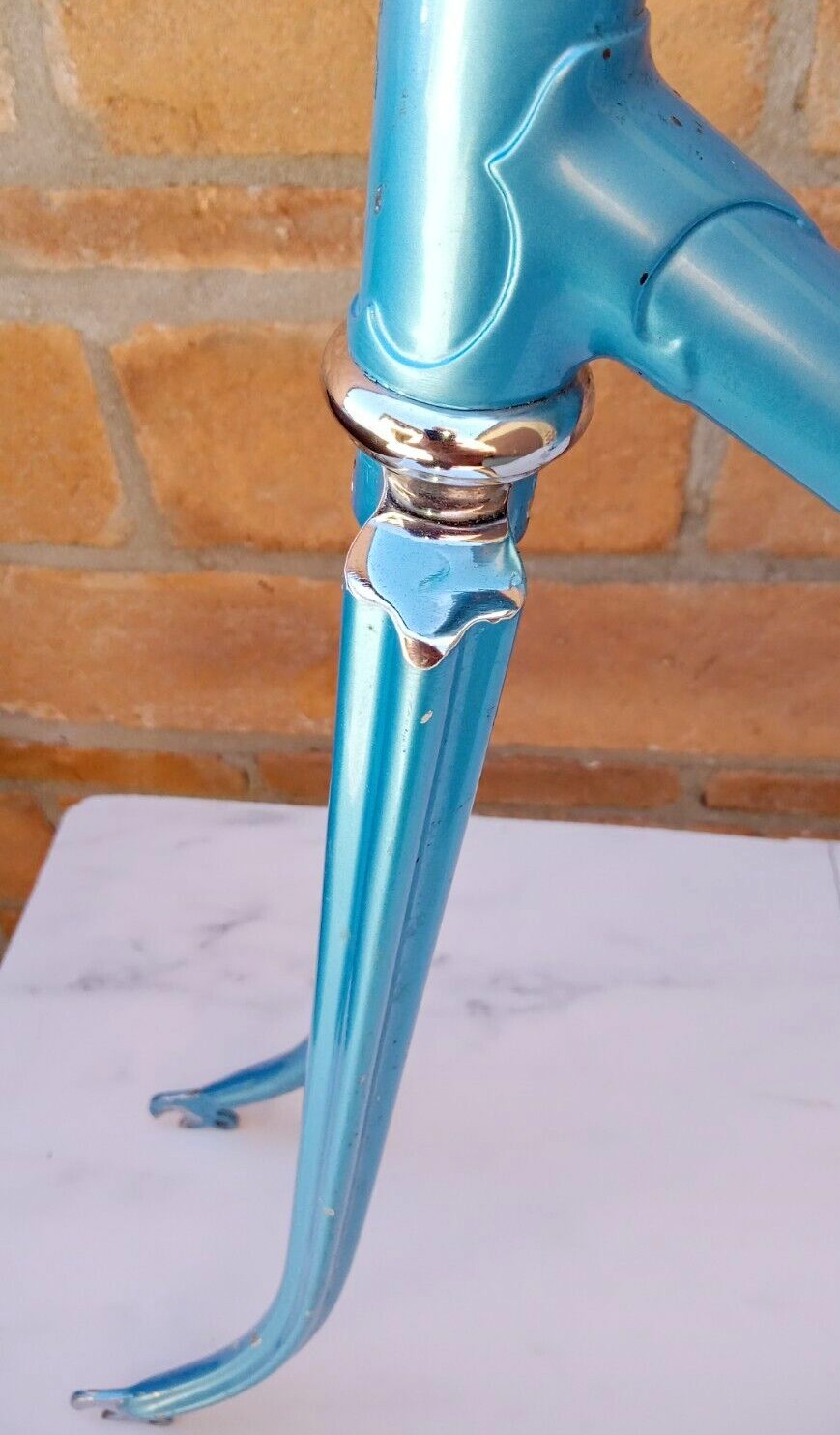 Last edited: