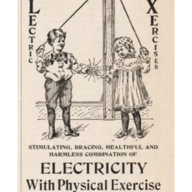 Aug 13, 2018
53
46
Annapolis MD
Just picked this and a 60s Western Flyer space / sonic something or other (separate post). Pretty sure its a Colson / sister brand but will do a little careful paint removal around the head to see if I can see a ghost of the badge (missing prior to re-paint).
Has been painted over obviously. By the quick looks of it, the little bits of original paint underneath is pretty rough / non-estistant but will l consult the archive of paint removal and try a small section before doing anything crazy.
I think the tires need replacing ;-).