I got what was left of this bike just over 3 years ago, it came from a farm in east Texas, where it was left to rot away in the weather for decades. I have been wanting to do something with it, I believe it deserves more than just to be a dust catcher hanging in the barn.
(edit) Originally I posted this as a 1927, however upon further review the serial number starts with a light strike 'C' 49038.
After I cleaned it up, it was more visible to the camera's 'eye'.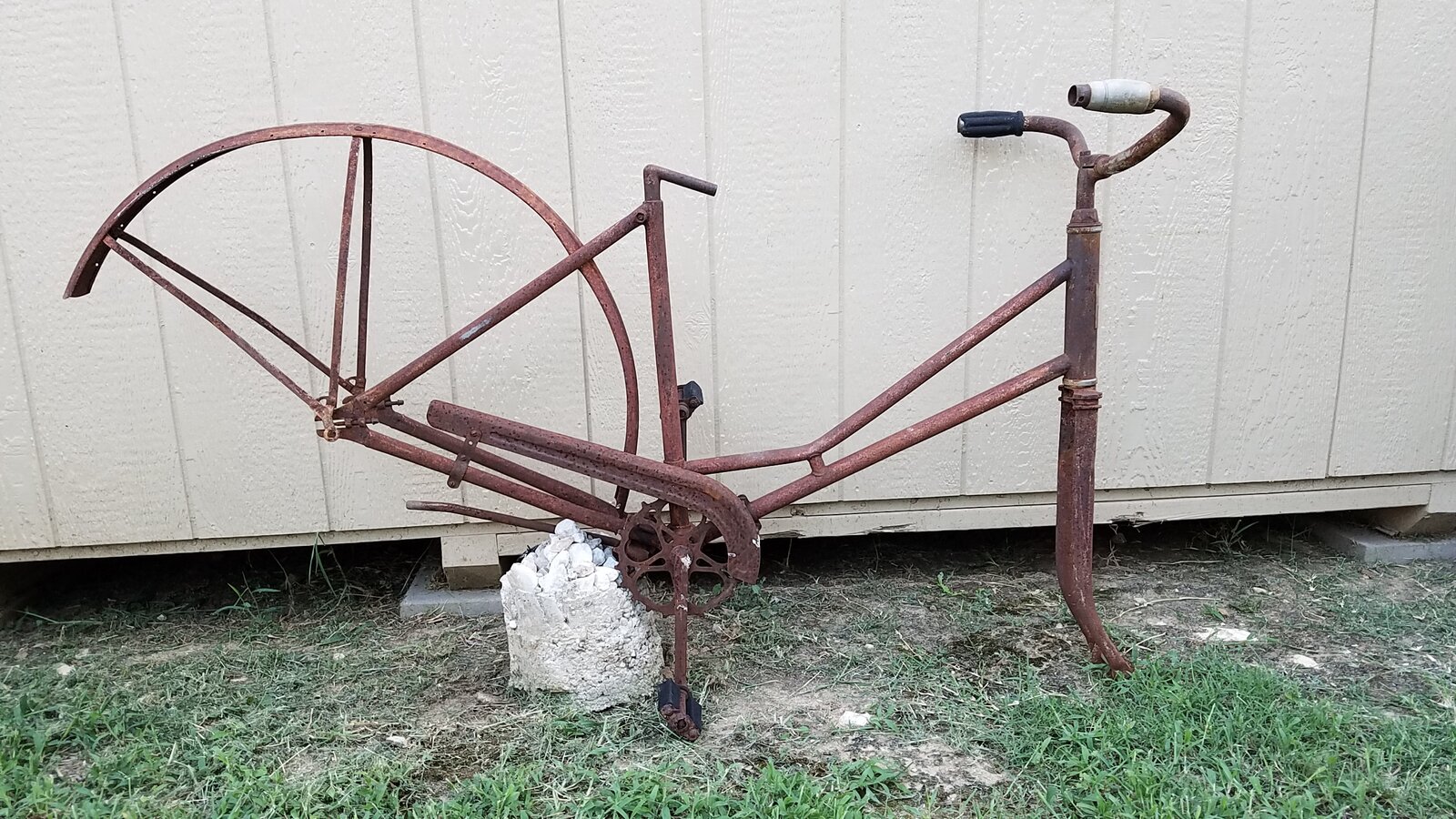 Last edited: