Wore out three sets of tires already!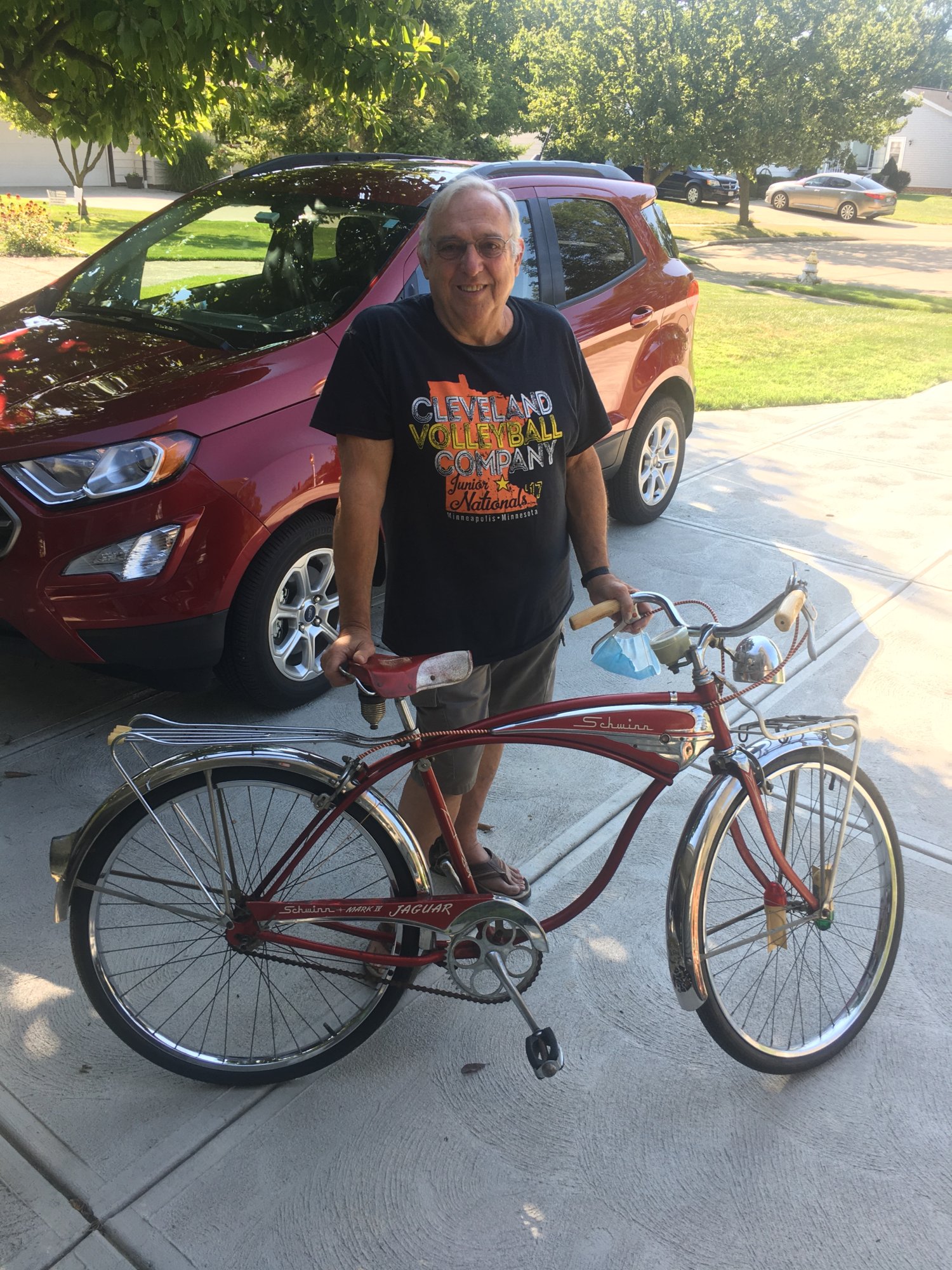 This gorgeous bicycle came into my hands from the original owner just a couple days ago. He purchased it using funds from his paper route, at Parma Cycle, in Parma, Ohio, a suburb of Cleveland. It has remained essentially original, down to the rubber protective covers on the brake screws. There are some minor items to note, of course, but I have elected to leave them as they left the hands of the original owner.
The paint is very good. I have done some polishing, but additional work in hard to reach spots could make it shine even more. The same can be said for the chrome - it's a lot of work to take it apart to polish everything, put it back together to take photographs, and then disassemble it for shipping. I'd prefer to leave the decision about the proper level of polish to the new owner.
All of the mechanical systems work properly, though as with any bicycle this age, I would move forward assuming that everything needs to be disassembled, cleaned, and relubricated. The brake pads are original, and if one was to use this as a rider, I would strongly recommend new pads. The
Sturmey-Archer
(Oops. Made in Switzerland. Brand not yet identified. I just assumed.) three speed shifts cleanly, though sometimes will bump up a gear on its own. The cable covers were installed by the original owner and I think are a fun touch.
The tires are Schwinn Westwinds, and were installed by the original owner at some time in the 1960s. The front is, to the best that I can see, crack free. The rear has a couple small cracks. I have put at least ten miles on them without issue, but riding on 50 year old tires may be questionable.
Minor notes:
The tank and horn appear very clean. However, a spring (and perhaps some other piece?) are missing, so the horn does not operate.
The headlight needs a replacement bulb and lens. The insides appears very clean. I have not tried to remove the bulb.
The lights in the front wheel are missing the bulbs and associated bits, though the metal remains inside. The insides are clean.
There are very slight dents in the tank, from the rack hitting it. They are barely noticable.
Only the speedometer head was present when I received it. It is not present in some photographs because I kept hitting it with my knee. It will, of course, be included in the sale.
Overall, I am in awe of how clean and utterly unmolested this bicycle is. One simply does not find bicycles like this in this condition on a regular basis. The only things it needs to be an absolutely stunning rider are new tires and some time spent polishing the chrome.
The cost of being the next custodian of this piece of history? $1400 OBO plus shipping.
If delivered to Memory Lane (Friday only), I will also consider trades for
Parts for this 1948 model year Roadmaster Luxury Liner(many are standard Roadmaster / CWC parts)

Rear wheel (Bendix hub)
Chain adjustment bolts
Chain guard (red, no text)
Rear fender and reflector (black painted, without raised ridges at bottom)
Persons Supreme pedals
Grips
Rear light
Tires - modern, 26x2.125 blackwalls

Interesting / odd project bicycles - especially those rarely seen in the states, but I'm open to many things.
$1250 Delivered to Memory Lane (Friday only)
$1400 OBO plus shipping from Cleveland, Ohio. Payment by PayPal goods and services only - for your protection.
Other offerings I can deliver to Memory Lane on Friday (but will not bring unless purchased) include:
I will also consider partial trades for really interesting projects, most notably complete ToC bicycles in awful condition or really oddball bikes that are different from anything that I have. Said trade bicycles need to be able to support my 230 pound body. A great partial trade would be a very well worn example of this or a similar bicycle, one that I could ride without worry, especially in blue. Shipping will be in two boxes. I will deliver within two hours of Cleveland for free.
For the record:
This bicycle fills me with total and utter glee. I love it to bits. No bicycle has ever been such fun for me. I've owned a few dozen bicycles and this is definitely my favorite. That said, there's a rotted through drain pipe in my house that needs to be fixed and the minivan that I shuttle my kids around in needs a new wheel bearing, and if I can get one of those done and a new project bike, the choice is clear.
Minor update - Upgrades for rideability!:
I have purchased Kool Stop salmon brake pads for better stopping, to match the original, as well as new S7 whitewall tires. These will be included with the purchase. (Total cost: $127)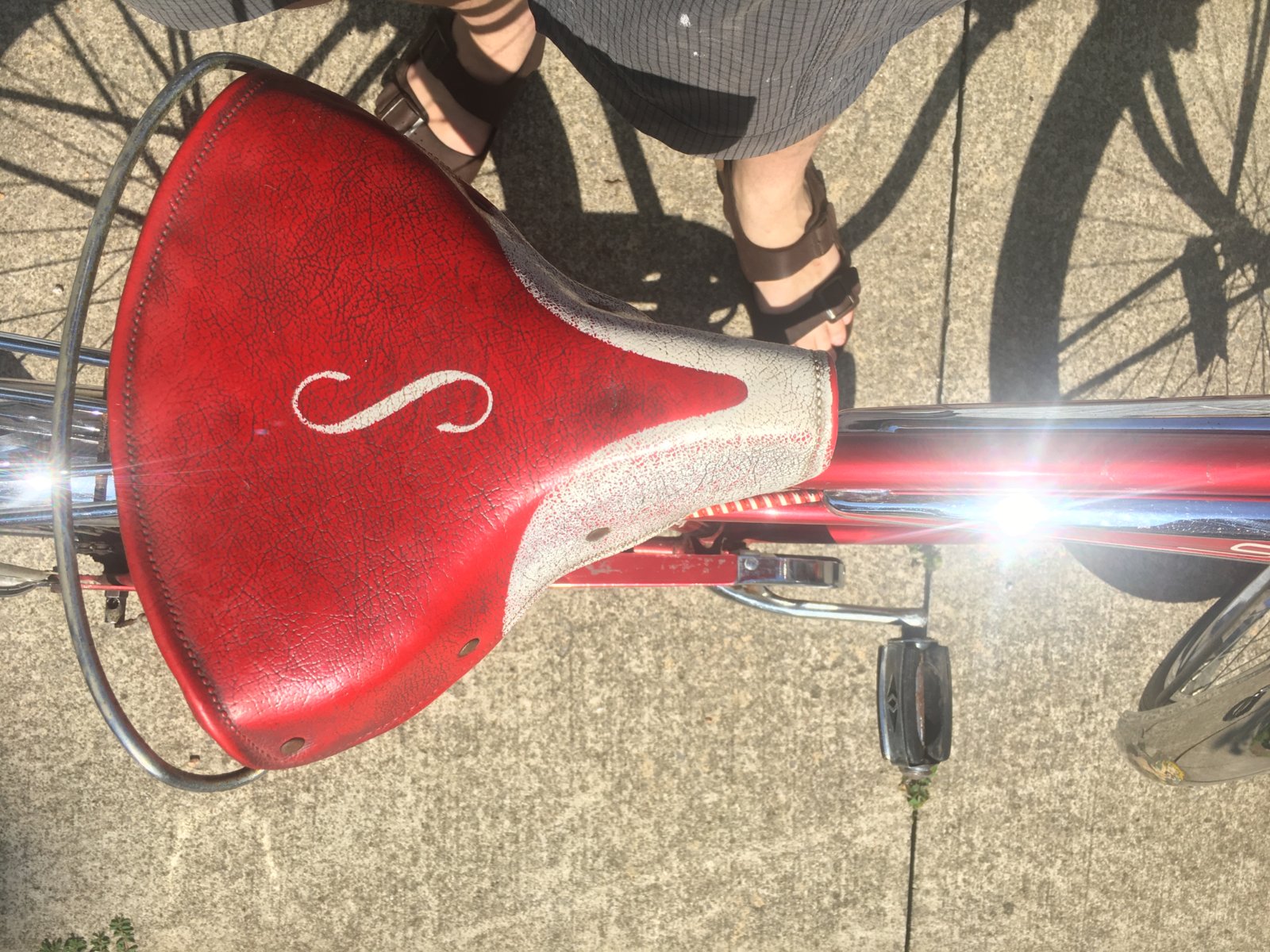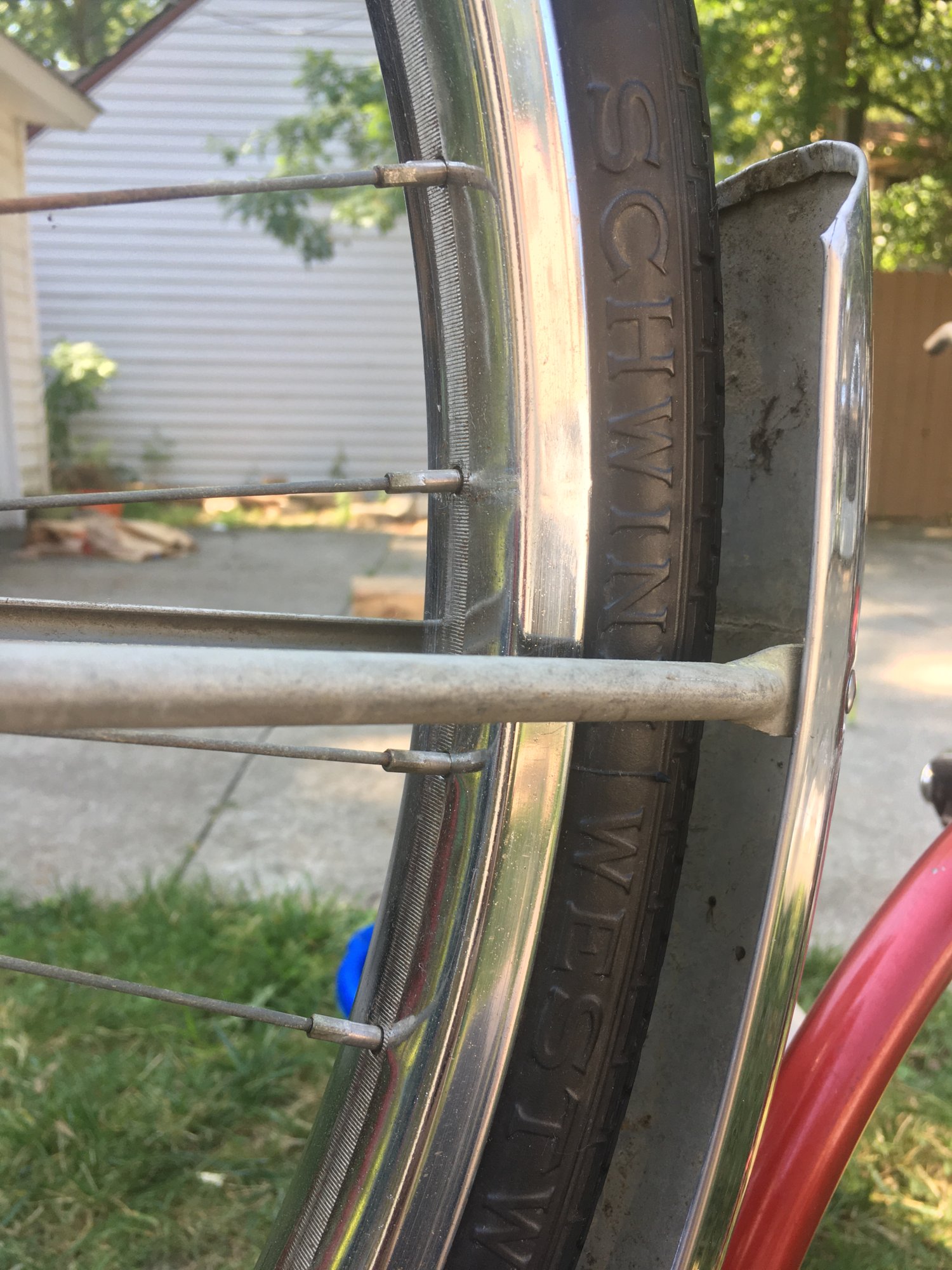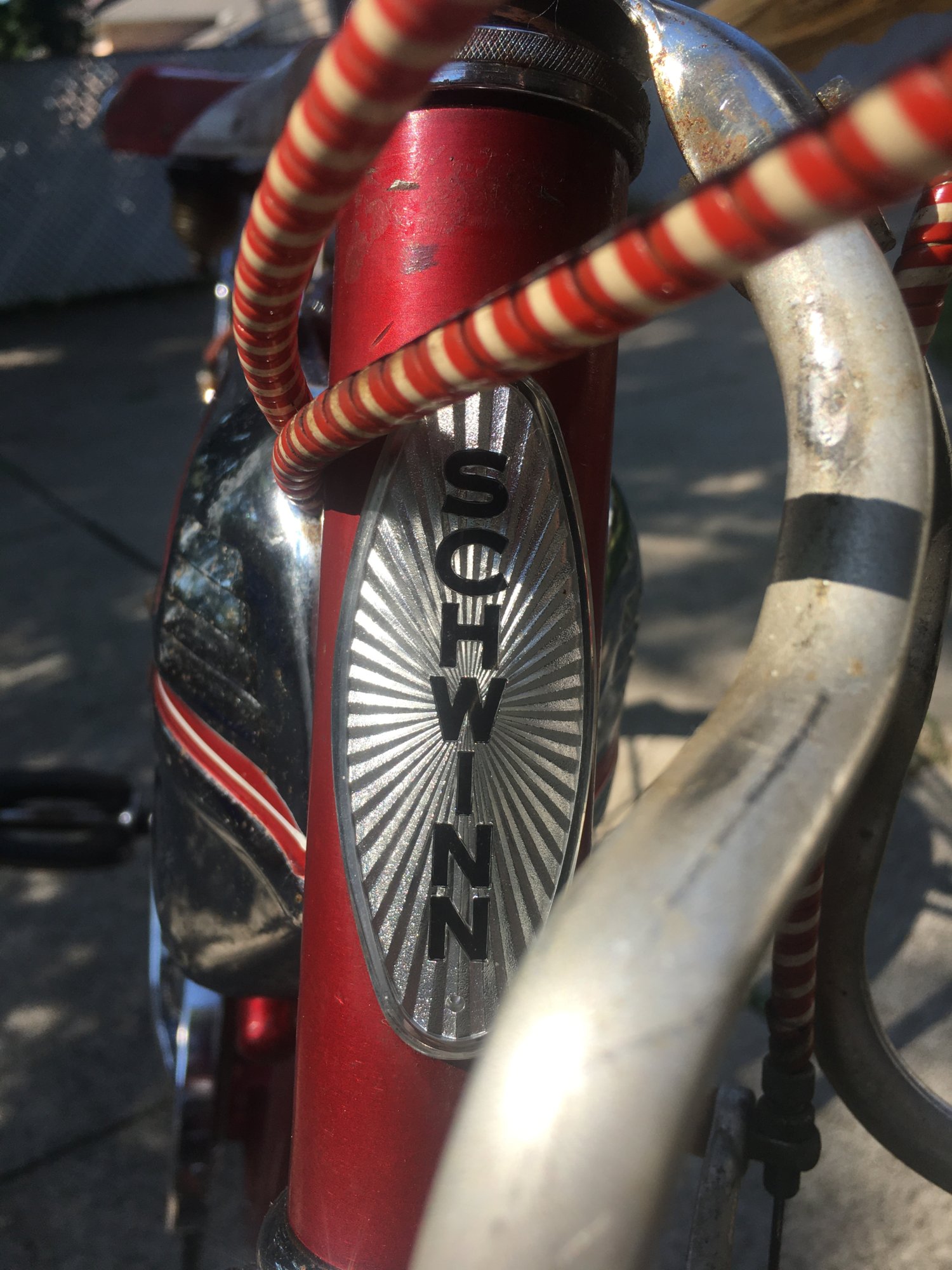 Last edited: