Dec 18, 2011
1,916
Port Washington, WI
$100 shipped
These fenders are solid with the flat fender braces and have a nice, deeper profile as shown.
The paint has been stripped off at one time to reveal a dark, bare steel that's actually a cool look for the right bike!
There are some shallow dents here and there on both fenders, that would have to be filled in prior to painting, if a total restoration is desired.
You can see some of them in the pics.
( PM's answered )
Port Washington, WI 53074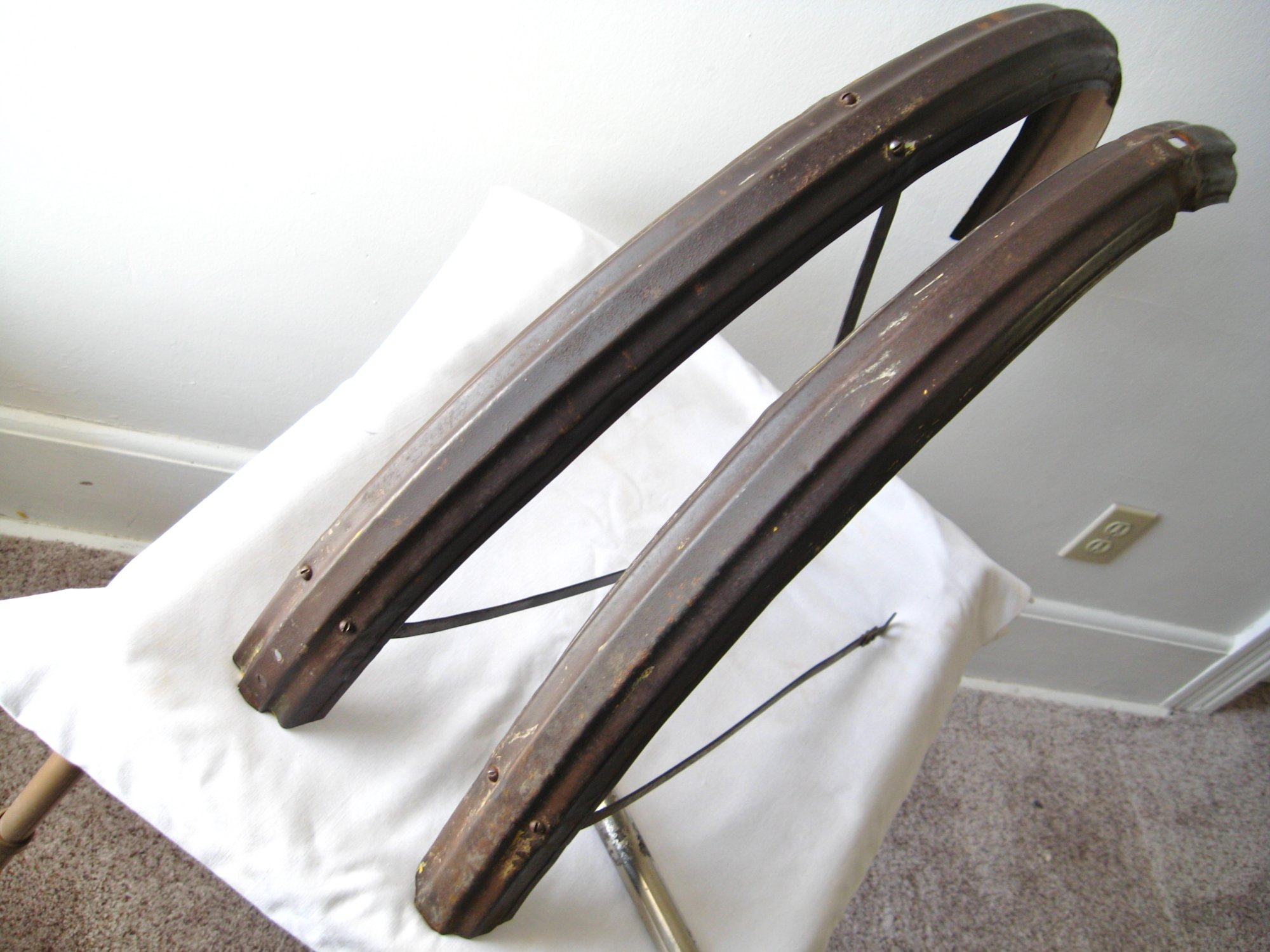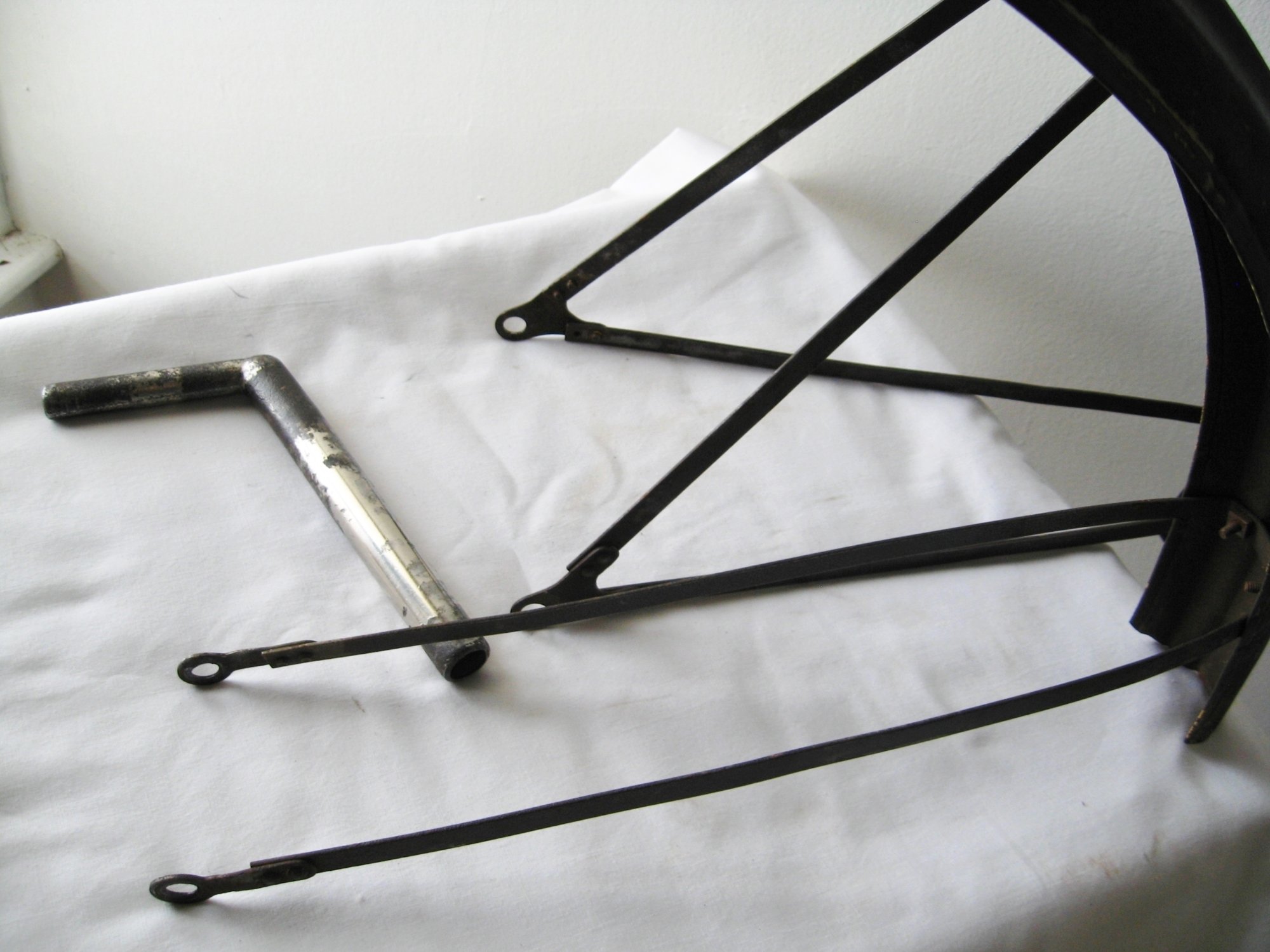 Last edited: