Riding a '38 Autocycle Deluxe
Variety of pre-war Cross bar handlebars, long wide Steerhorn drop stands and original persons majestic airflow pedals all to be shipped from the Midwest prices do not include shipping.

bobcycles@aol.com. Or pm here

1—- persons orig ( not garbage cheap Repops ) patina pedal set For exotic late 1930s bicycles Shelby Colson others etc.. end caps are legible one end cap has a very small split noted in pic
250.00. Shipped
2——— NOS with some shelf wear wartime streamlined magna wood block pedals with painted faux reflectors. Nice shape some storage patina
90.00 shipped
3———ORIG Drop stand assortment
From left to right
350.00 all shipped priority goes to lot purchase….
Or as priced
#1 & 2 nice condition COLSON or CWC stands
80.00 each plus postage
#3. 26" nice orig prewar stand see pix
80.00
#4. 26" prewar Schwinn Aerocycle, Motorbike etc. patina not bad
125.00
4——- assorted Prewar handlebars as shown top to bottom 1-3
Or sold as a lot —- 300 shipped on all
priority going to lot purchase
#1. Very early teens or 20s bars …straight although the area had some minor damage from long ago easy enough repair job
75.00 plus ship
#2. Super wide steerhorn shim mud 30s bars… these should clean up nice !!! Deep pitting on one side end under grip areas are still
120.00
# 3. Wide steerhorn cross brace early shim style bars, straight!!
120.00 plus shipping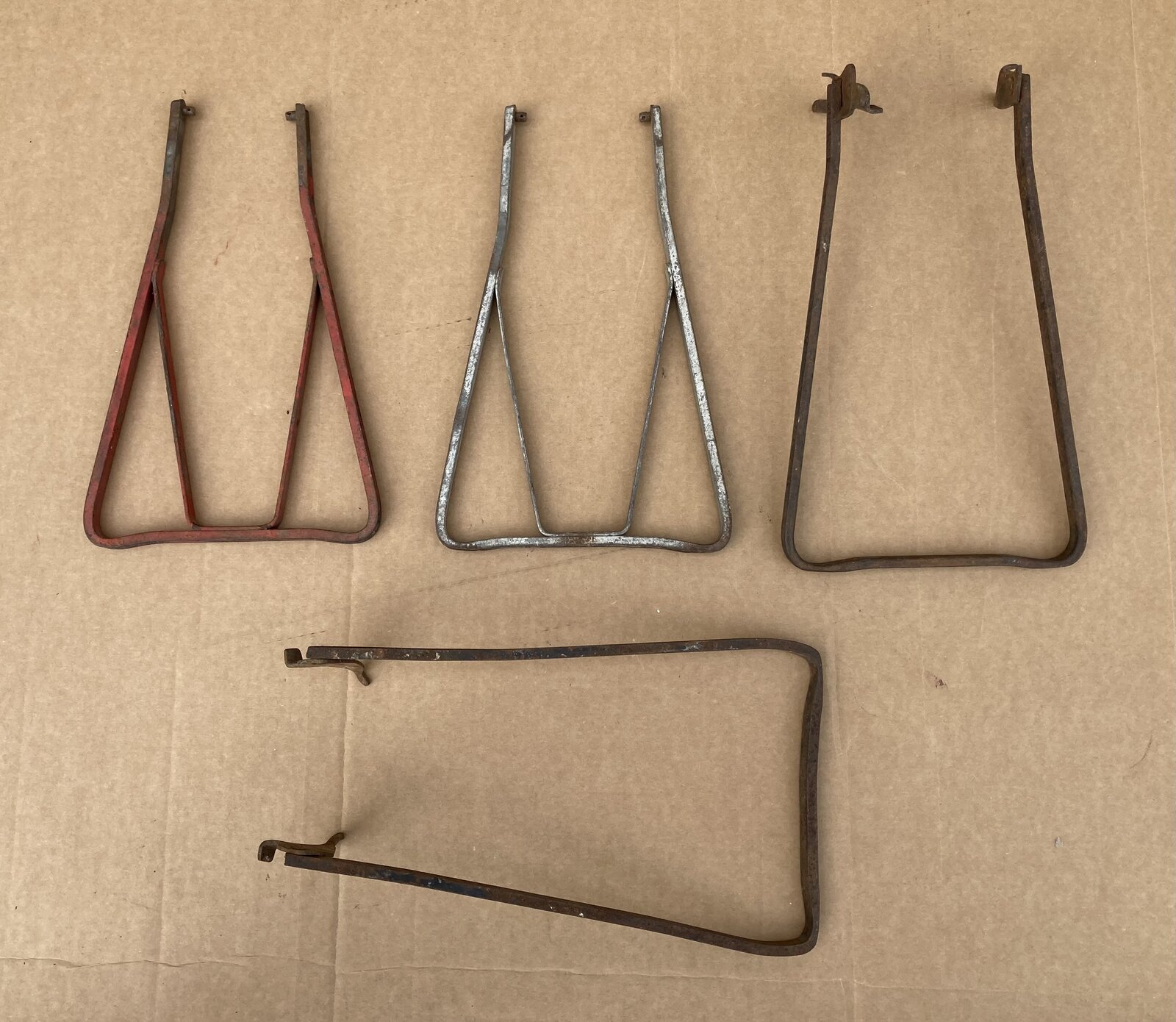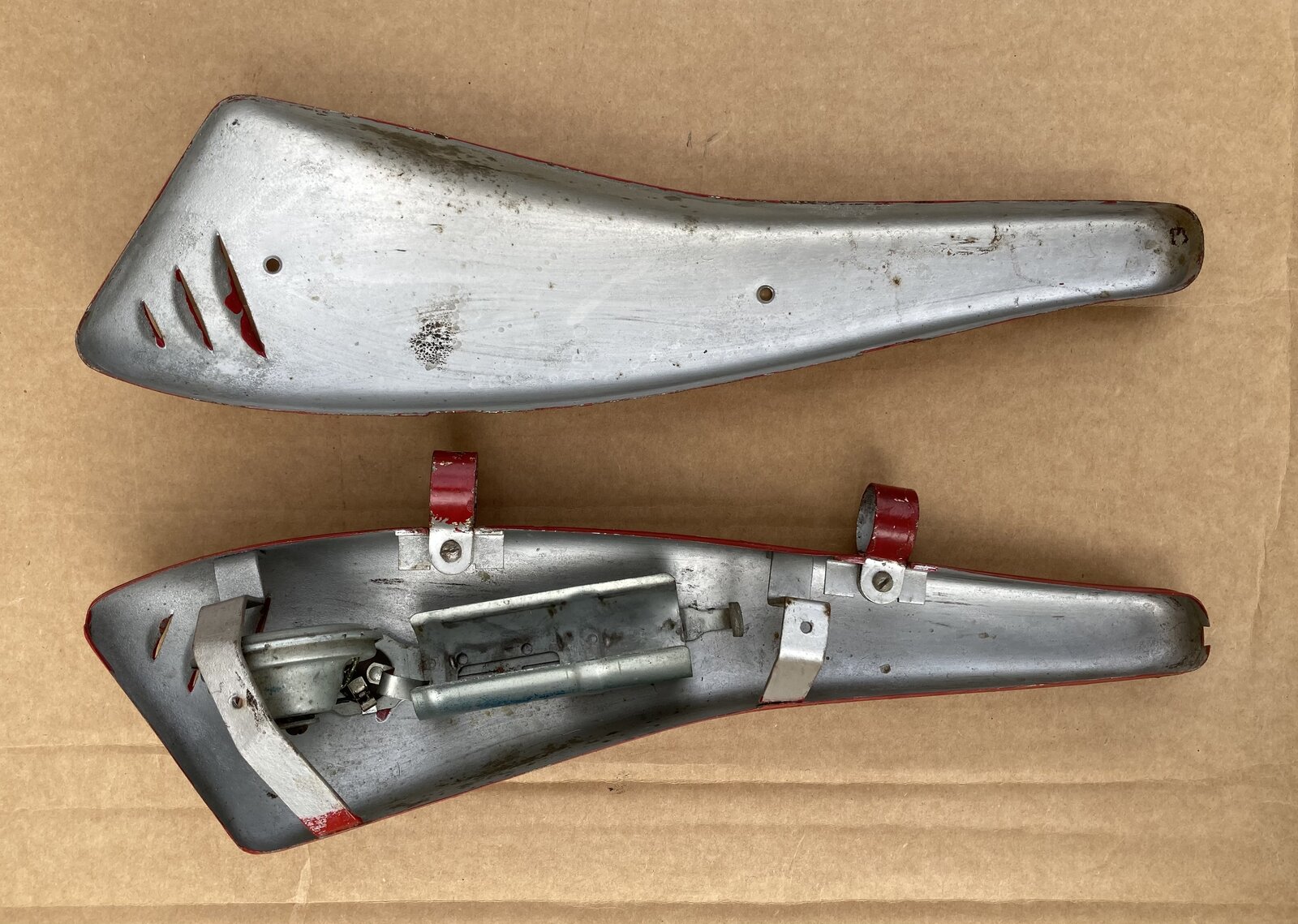 Last edited: