Riding a '38 Autocycle Deluxe
This one is awesome as it has hand written wholesale F.O.B. Chicago prices and what I am guessing are the retail prices?
Full description reference per Mr. Pete Dietrich:
"An exceedingly RARE 1938 Original Schwinn Catalog.
As discriminating Schwinn aficionados concur, 1938 was THE seminal year in the evolution of Schwinn balloon-tired perfection !
Let us review, shall we:
Introduction of the Cantilever Frame, which would serve as the foundation for not only Autocycles, but the B6, the Phantom, and even the Stingray. It all began in this catalog.
The legendary "Knee-Action" or Springer Fork. Introduced here.
The ill fated "Double-Duty" Fork is seen for the first time on these pages.
The beloved Feather Chainguard seen here first.
A personal favorite, the BC 117.
A multitude of other firsts; see if you can spot more . ."
Condition report:
Some cover soiling and foxing, both staples are rusted, light internal staining on bottom corner corners. The inner center sheet is pulled loose from staples.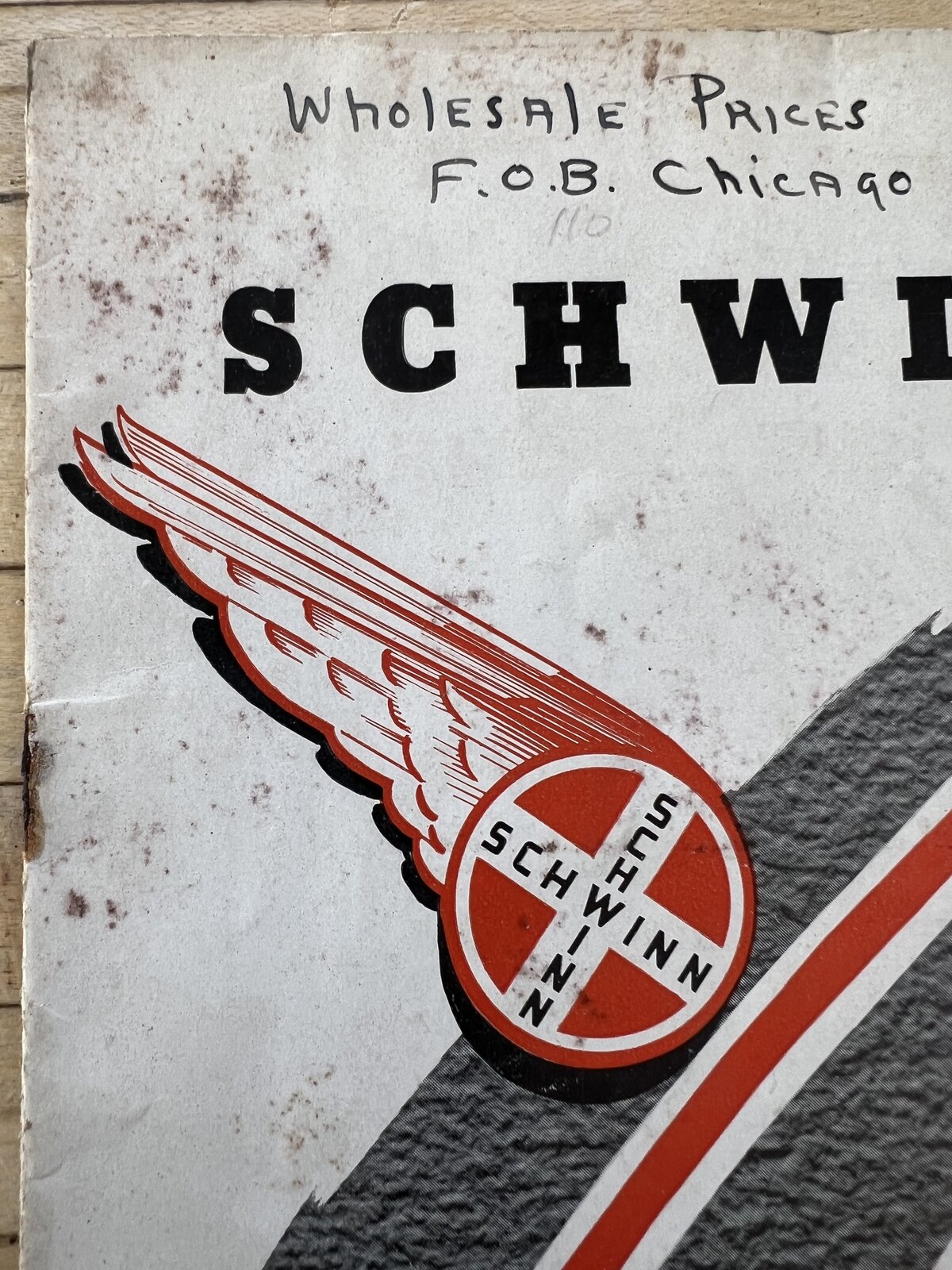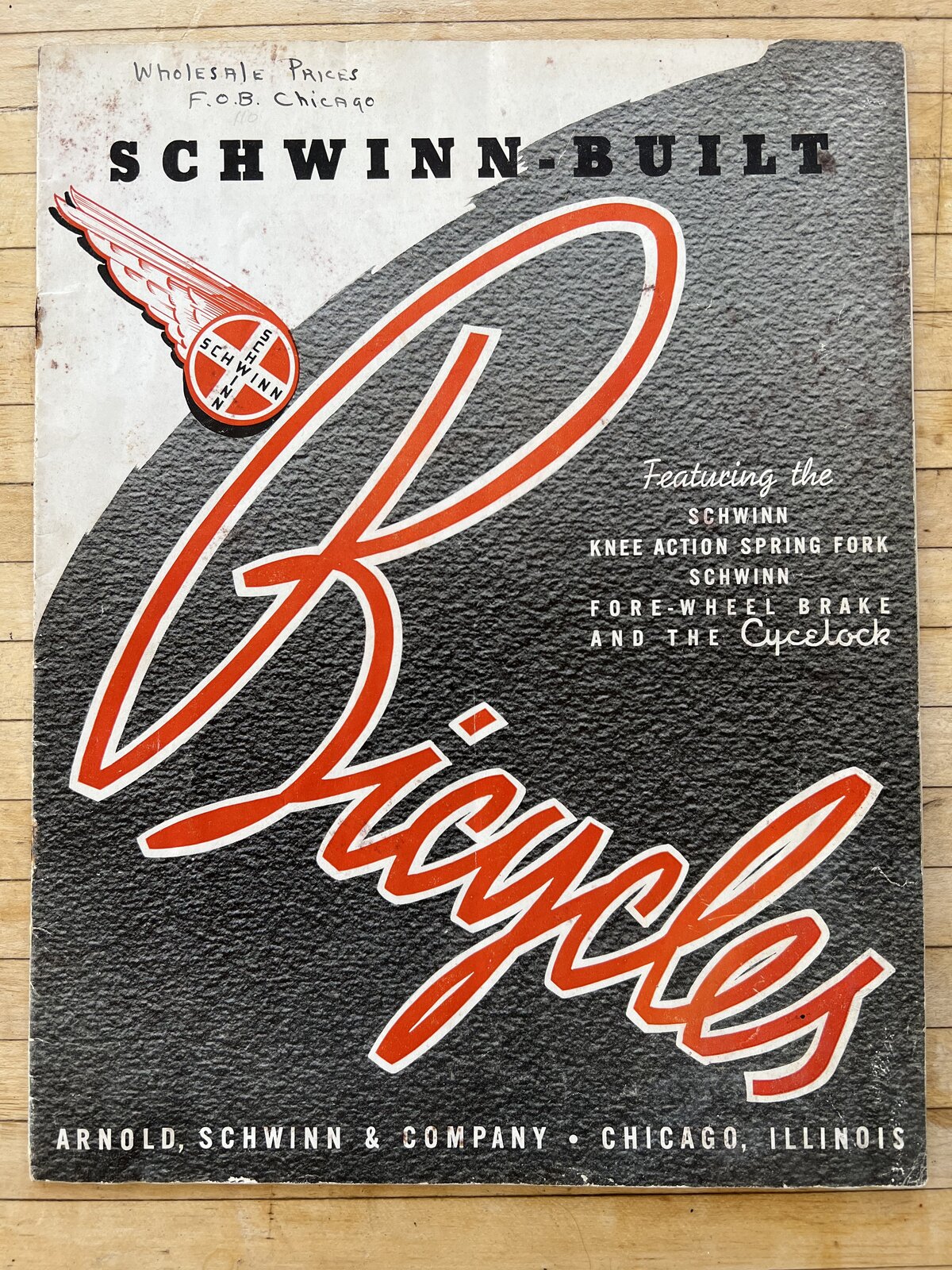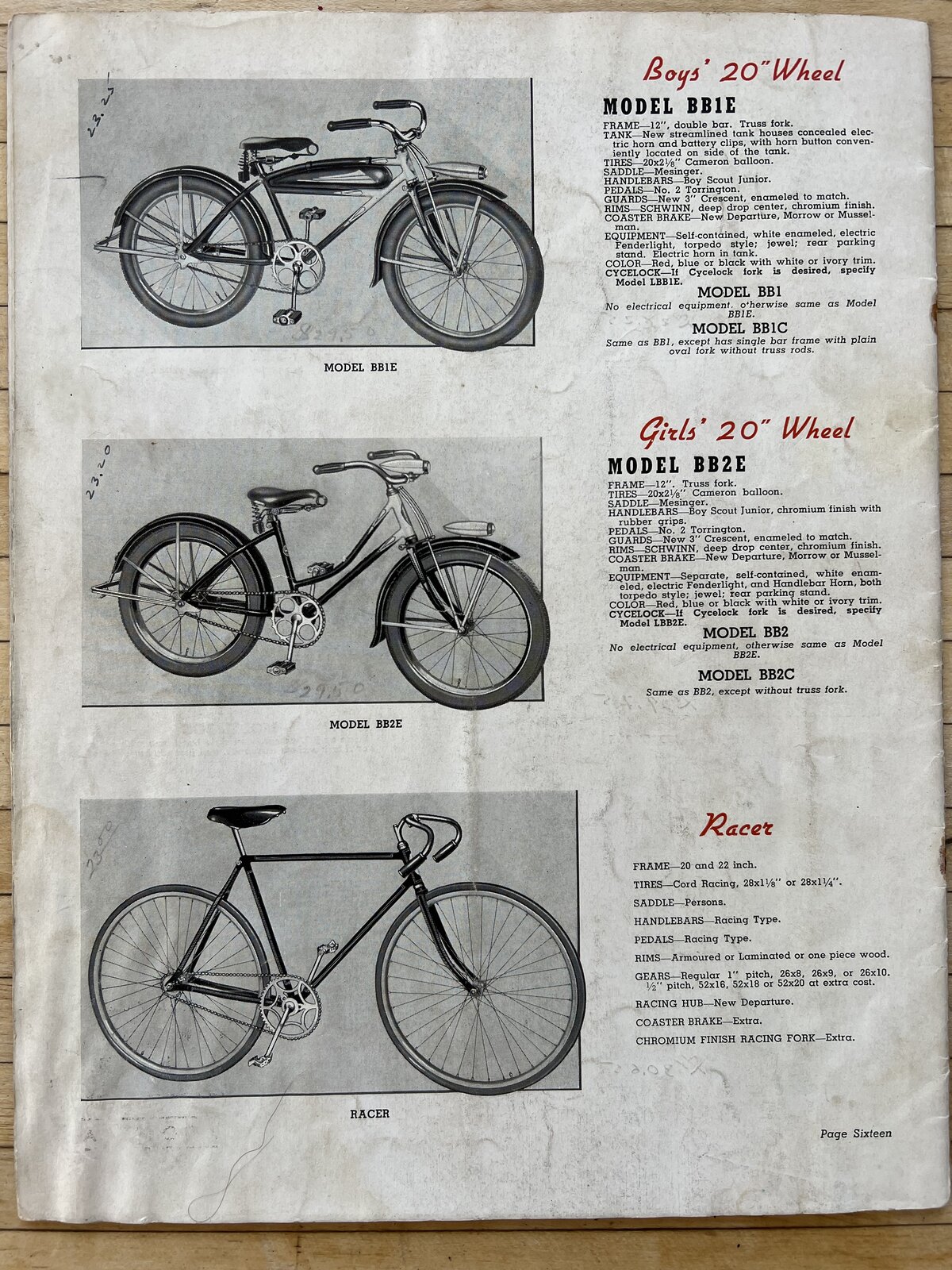 Last edited: