Wore out three sets of tires already!
ORIGINAL 1957 HAMILTON AUTOWIND FULLY SERVICED, CLEANED, RUNS EXCELLENT!
Up for consideration is a beautiful, Hamilton Auto from about 1957-58, simple, but elegant at the same time. I purchased this watch from a reputable seller on eBay in 2014 who said it ran, I wore it for a while but couldn't keep it running for more than a few hours straight per day. I liked the watch so much I found myself wearing it even though I couldn't rely on it for time.
I finally took it in to the Los Angeles based Westchester Watch in late 2015 (since went under when Covid hit), renowned vintage clock and watch repair and restoration specialists in El Segundo, CA. They said they would charge $125 just to inspect it and report any findings and give a recommendation for repair or restoration. I went for it, and for a total of about $325.00 they did a remarkable job in servicing the watch. They have a very structured protocol they follow, from using original NOS parts if available, testing, etc. This watch, in good running order justified the expenditure as it's value far outweighed the cost to get it running (once it was running). Here is a list of what they did (please see additional paperwork that accompanied the order, completed in November 2015
Polished original crystal (in perfect condition). Cleaned the dial by hand with lamb's wool. Not restored!
Watch was completely gone through and serviced. It runs perfectly, and keeps excellent time. Runs very smooth. Westchester Watch recommended that I buy an automatic winder but after 2 months of wearing it I realized I did not need it, as it will run for about 36+ hours after taking it off. This one is just a real clean, all original piece. The gold (gold filled) on the case is wearing a little thin on the high spots, but otherwise that watch is in excellent condition. The only reason I am parting with it is I prefer not to have yellow gold, looking for a comparable Auto Wind with a silver case.
2022 - I just took this one out of the watch drawer and added a quality leather band, and wore it for two days last week. It keeps perfect time, lock step with my iPhone's clock. If you buy it from me, I will set it to your time-zone, and when you open the box it will be the exact time. I guarantee you will be satisfied with is one. I couldn't really sell before the repair, but I can say that this watch is ready for wear for years to come.
$550.00 shipped fully insured to the lower 48. PayPal Friends and Family at
mike@rainbowtoned.com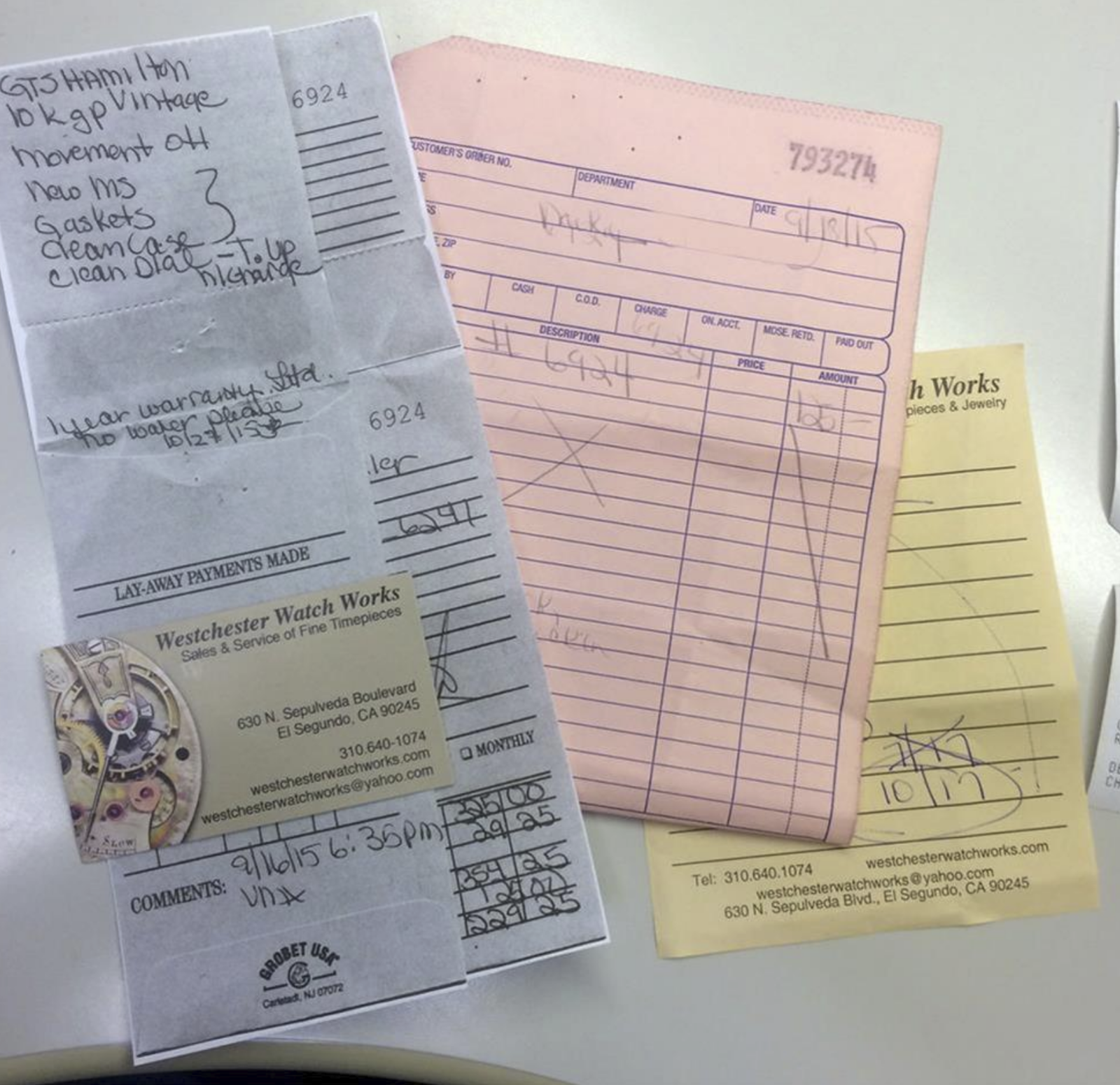 Last edited: