Couple repaints that seem to have protected the chrome for the most part. All the chrome has been painted over silver or green/red etc. I got some of the paint off the chrome and it looks pretty good underneath. Has the smaller truss rods. Very straight fork some normal dings from hitting the frame on one side. AS bolts on board complete with nice bearings and both upper/lower cups. missing fender mount clamp. No biggie. Strip it down and restore or ready to mount & use as is. 7" long steering tube.
Ships within 1/ 2 business days.
Listed for a short time, hit the price & you got it!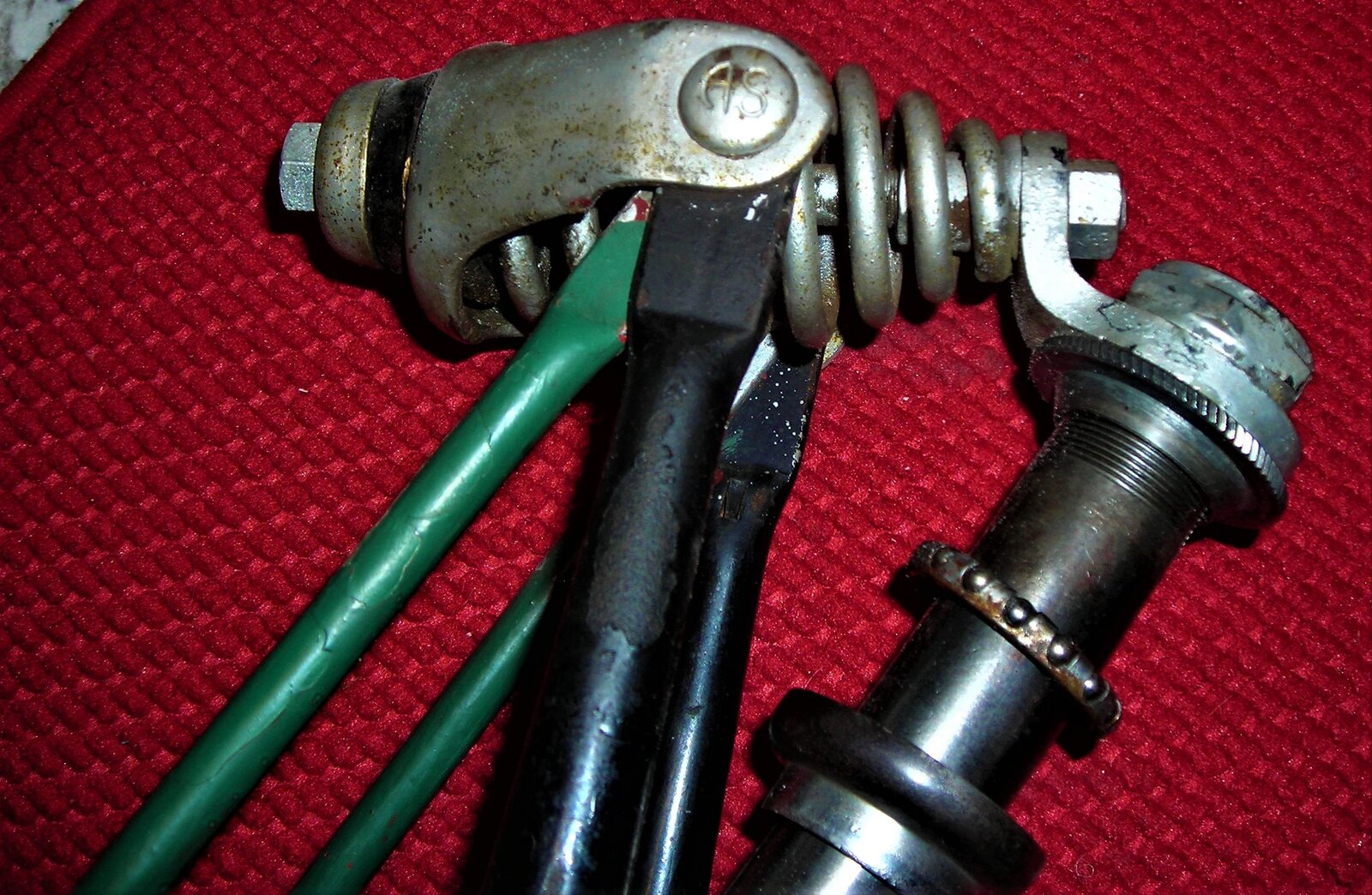 Last edited: