Wore out three sets of tires already!
I don't know the year of this bike, late 30's, early 40's? Doesn't really matter. Bike is nearly all original except for rear S2 wheel, tires and grips. I thought the grips were still on the bike but when I got it out of storage I see they weren't on it. Currently has vintage boys Coke bottle grips on the back and vintage NOS girls ball end grips on the front. Tires are flat but I'll put new tubes in. Pictures pretty much show the condition. The cleaner spot on the front fender was from a light rubbing with polishing compound 20 years ago. Currently the bike has it's original grime plus a heavy layer of dust . It would look a lot better just with a wipe down with soap and water to remove the dust. Firestone badge, Torrington pedals and H-bars with the script under the grips. Really nice Troxel seats showing minimal wear but there is a very light spattering of what appears to be white paint. I didn't try to remove it.
$1,100 delivered to the Memory Lane show. Bike is in NE Wisconsin and I would meet someone half way if coming from in state.
SOLD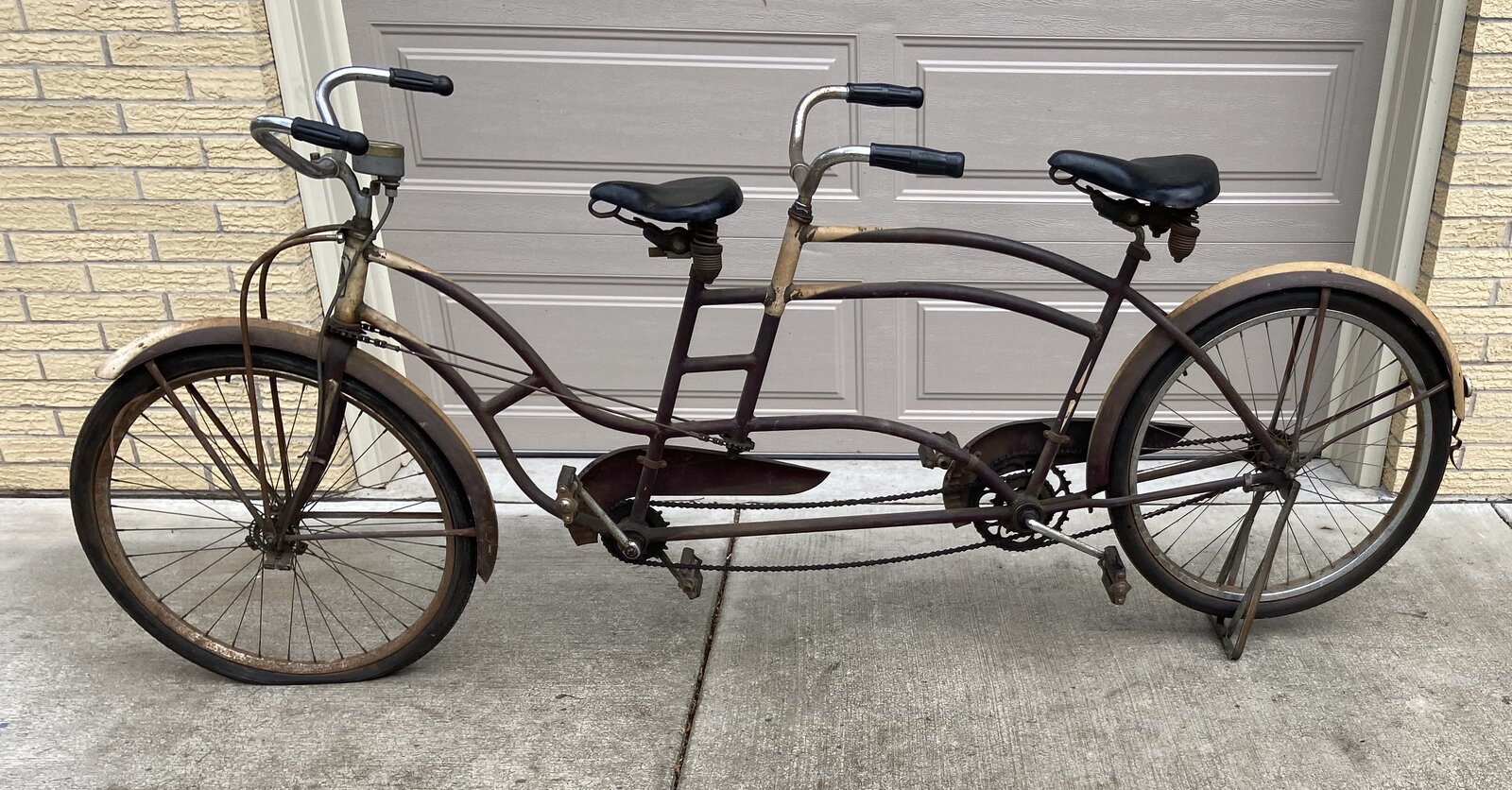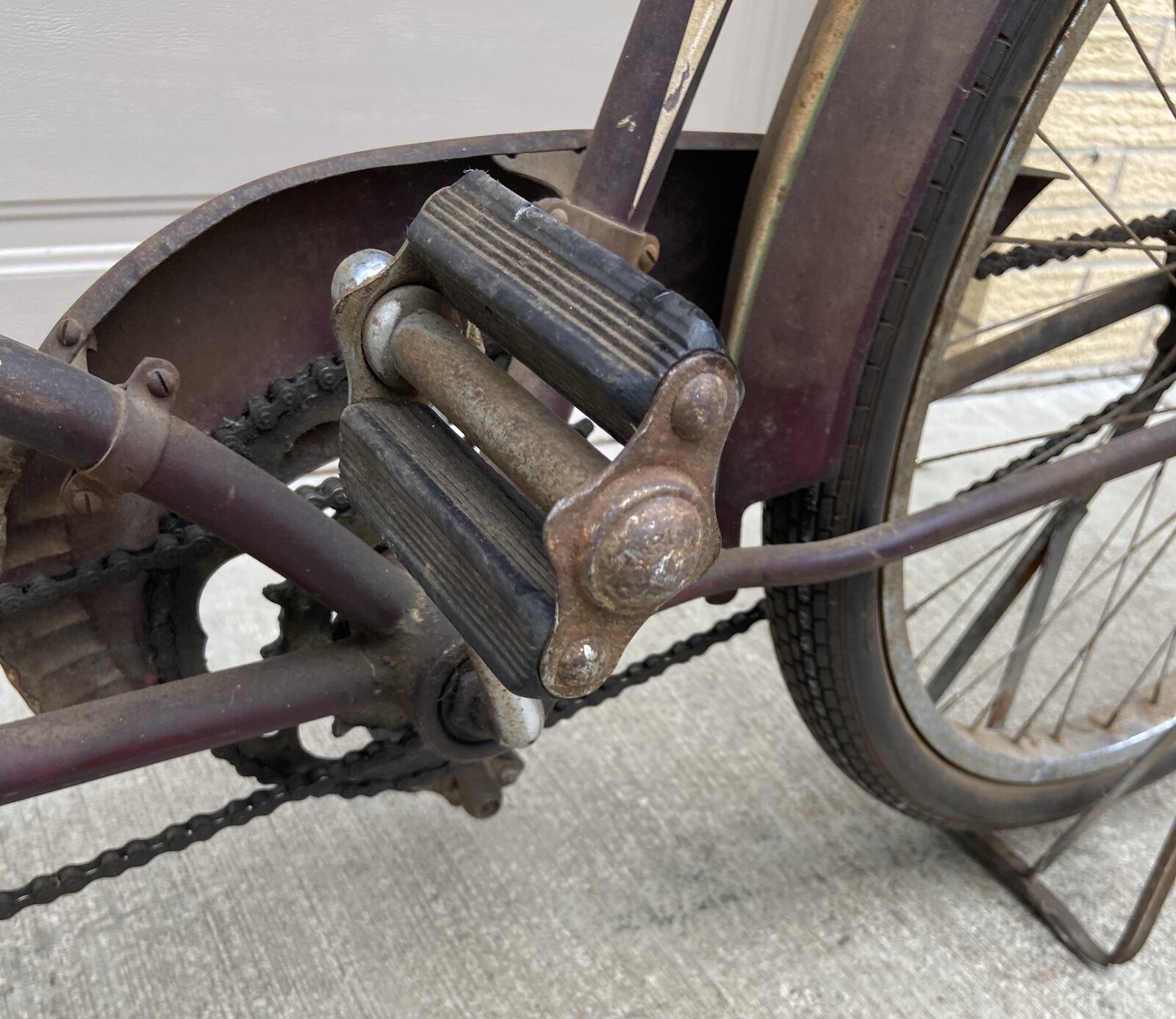 Last edited: