Riding a '38 Autocycle Deluxe
Collection includes an Indian Motorcycles accessories catalog and four other pieces of literature.
Accessories catalog. Very good condition, minor use, page creasing.
Interior examples:
Brochure featuring Bill Stern of NBC. Very good condition with minor creasing.
Indian Arrow and Scout brochure/flyer. Significant water damage.
Side 1:
Side 2: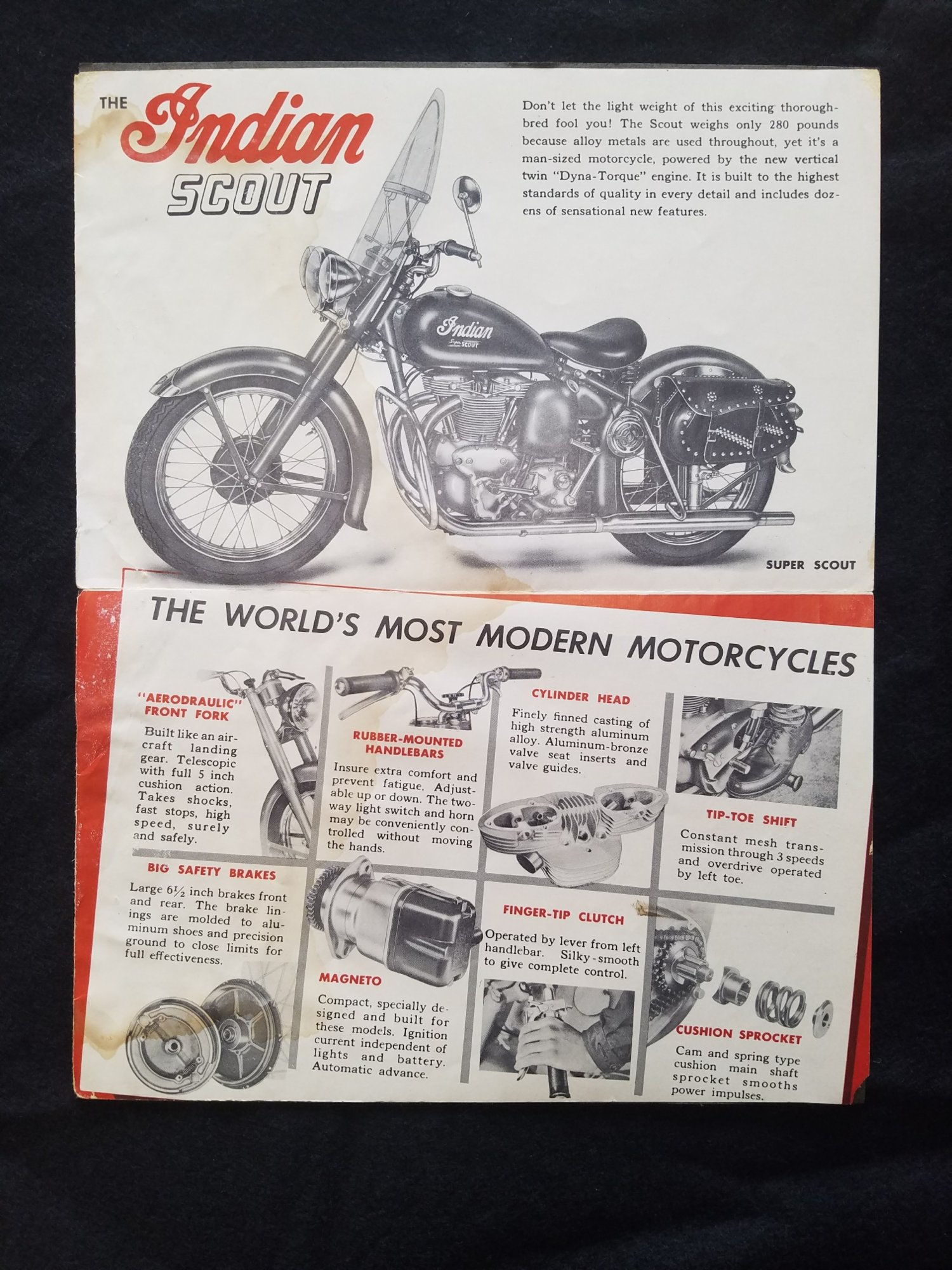 Indian Motorcycle News magazine, featuring Roy Rogers on the cover. Paper loss at bottom left and right of front cover. Some water damage at bottom right corner of pages, paper loss and water staining at bottom left of rear cover.
Dealer brochure. Has some tears, minor losses, and foxing at the spine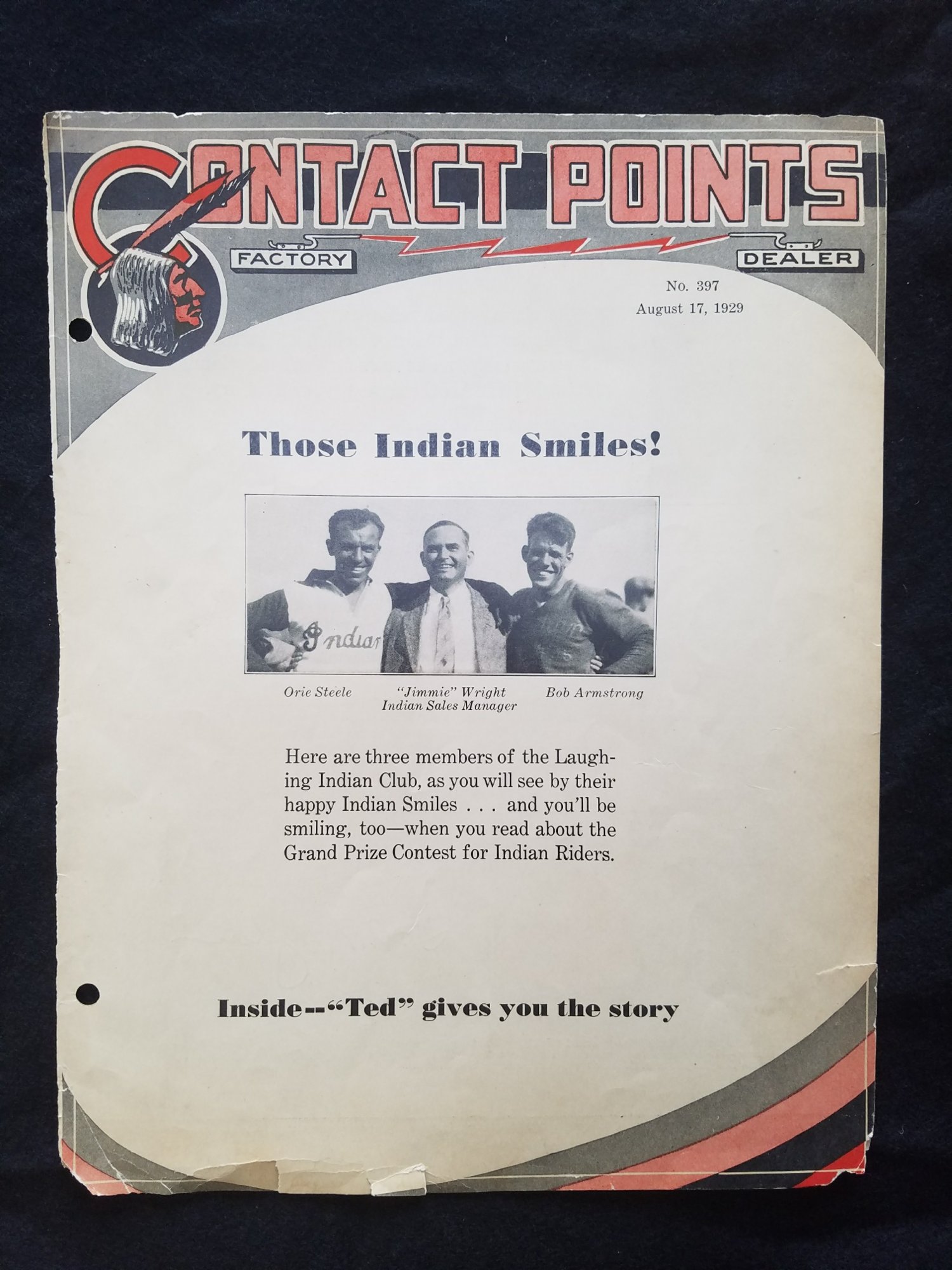 $165 shipped for the collection. Please PM to purchase. PayPal F&F or else add 3% for regular PP. Shipped from Santa Fe, NM.