Mar 5, 2013
2,063
Richmond, Virginia
Strong original set of Persons Supreme deluxe men's pedals.
Axles spin straight & easy, haven't rebuilt them or given them extensive cleaning and they would certainly benefit from both.
Text is still hanging on, again cleaning would bring it out I'm sure.
Correct for Aerocycle and many other sexy bikes. Great patina set, there are traces of what look like asphalt...I wager it would come off but I left it alone.
$200 shipped CONUS from Detroit
Open to trades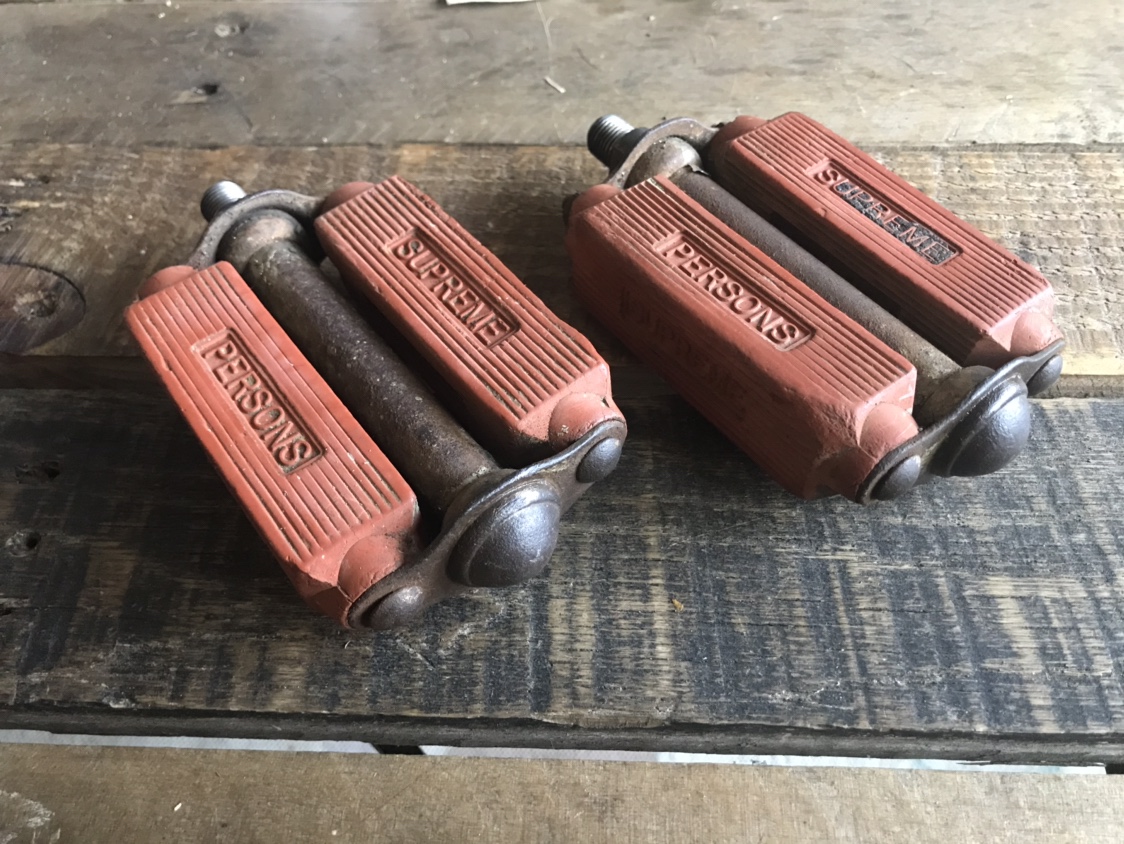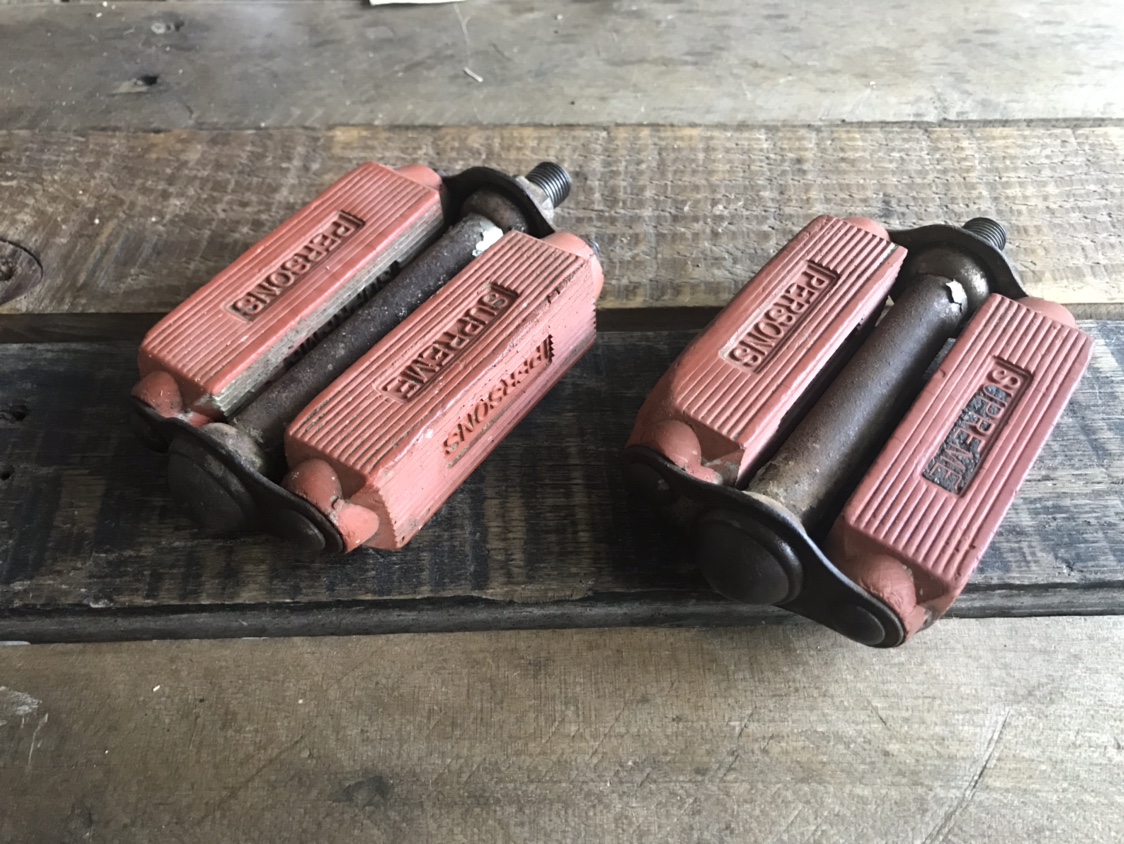 Sent from my iPhone using Tapatalk
Last edited: