Mar 5, 2013
1,760
2,919
Richmond, VA & Detroit, MI
Original paint Peerless with fastback "Zep" style frame and nice solid hanging banana tank.
Good paint with matched wheelset and Wards tires.
Cool fender light / ornament that is a bit home spun but interesting.
Streamline pedals albeit monkeyed with.
Headset needs to be rebuilt as something isn't sitting right.
$1500 + shipping from Detroit
Delivery available for Butler, PA swap coming up the 20th.
I'm not a ballooner man so the pictures will likely tell you more than I can but feel free to reach out with any questions.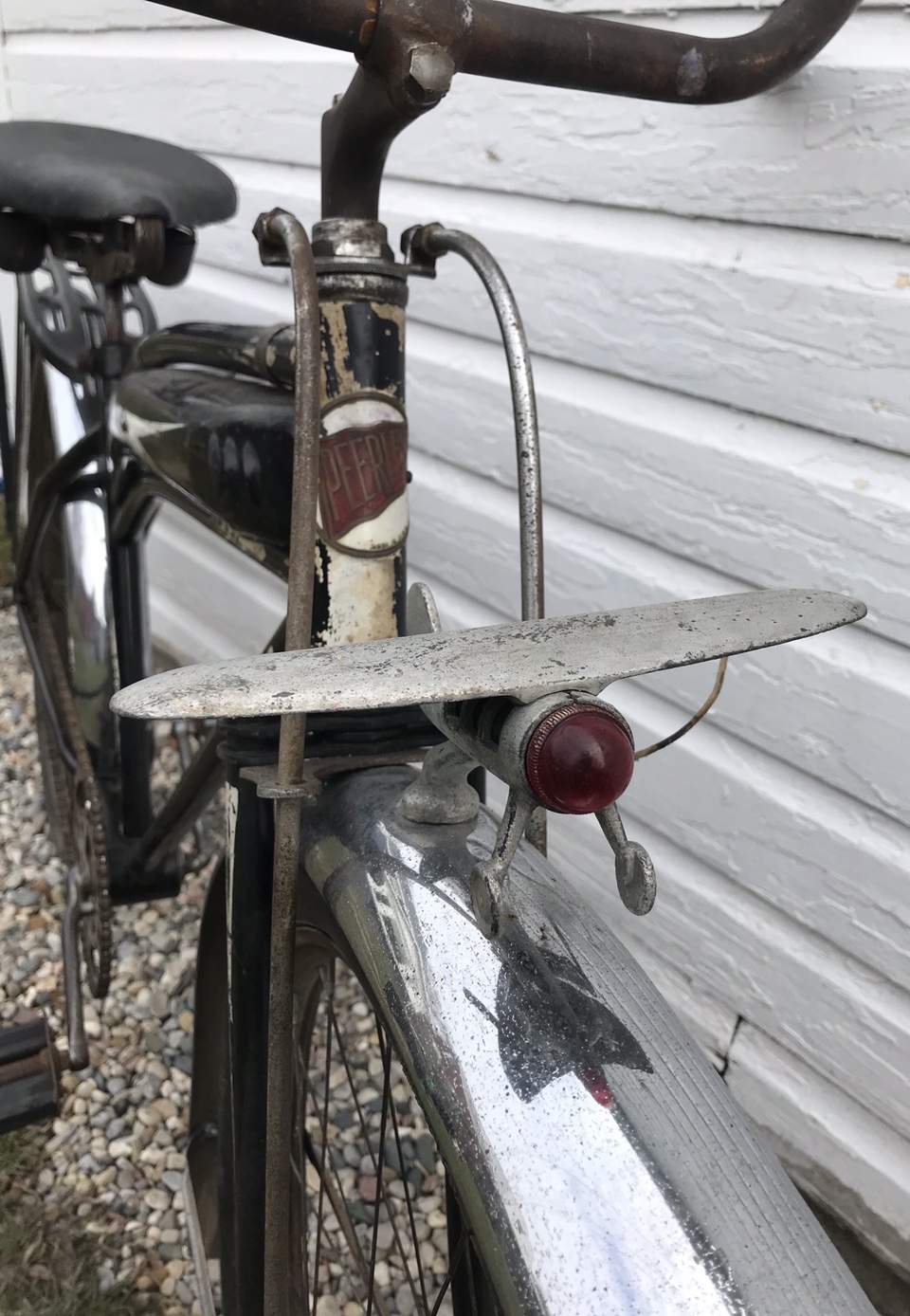 Sent from my iPhone using Tapatalk