For Sale or Trade towards TOC oddball gear.
Turn of the 20th century Tribune brand "Blue Streak" model bicycle.
The brand and model are associated with the famous Mile-A-Minute Murphy.
This is a nice compact frame size of 20.5" from the top of the seat tube to center of bottom bracket.
This bicycle was over-painted when I purchased it, covered in red house paint.
I carefully removed that layer of paint to reveal the original robins egg blue and decals as shown.
Hard to find these original Paint examples!
Includes is everything you see in the first photograph:
Frameset (Fork, frame, bb & headset)
Crankset
Seatpost
Bar & stem setup
There are a number of small dings in the frame that I had no luck capturing as well as a tweak in one seat stay that does not effect structure or riding, tried to show but again not easy as it is Less than pronounced, just want to be transparent. Seat stay could easily be remedied.
Rebuilt bottom bracket, very interesting threaded spindle & cottered cranks, cotter pins could still use a little shaving but are verrrry close to perfect.
Especially interesting seatpost coupling, a shim is integral to the inside of the frame which then threads to the nut visible on the drive side of the seat tube.
Please inspect pictures carefully
Ask any questions you may have.
Located in Detroit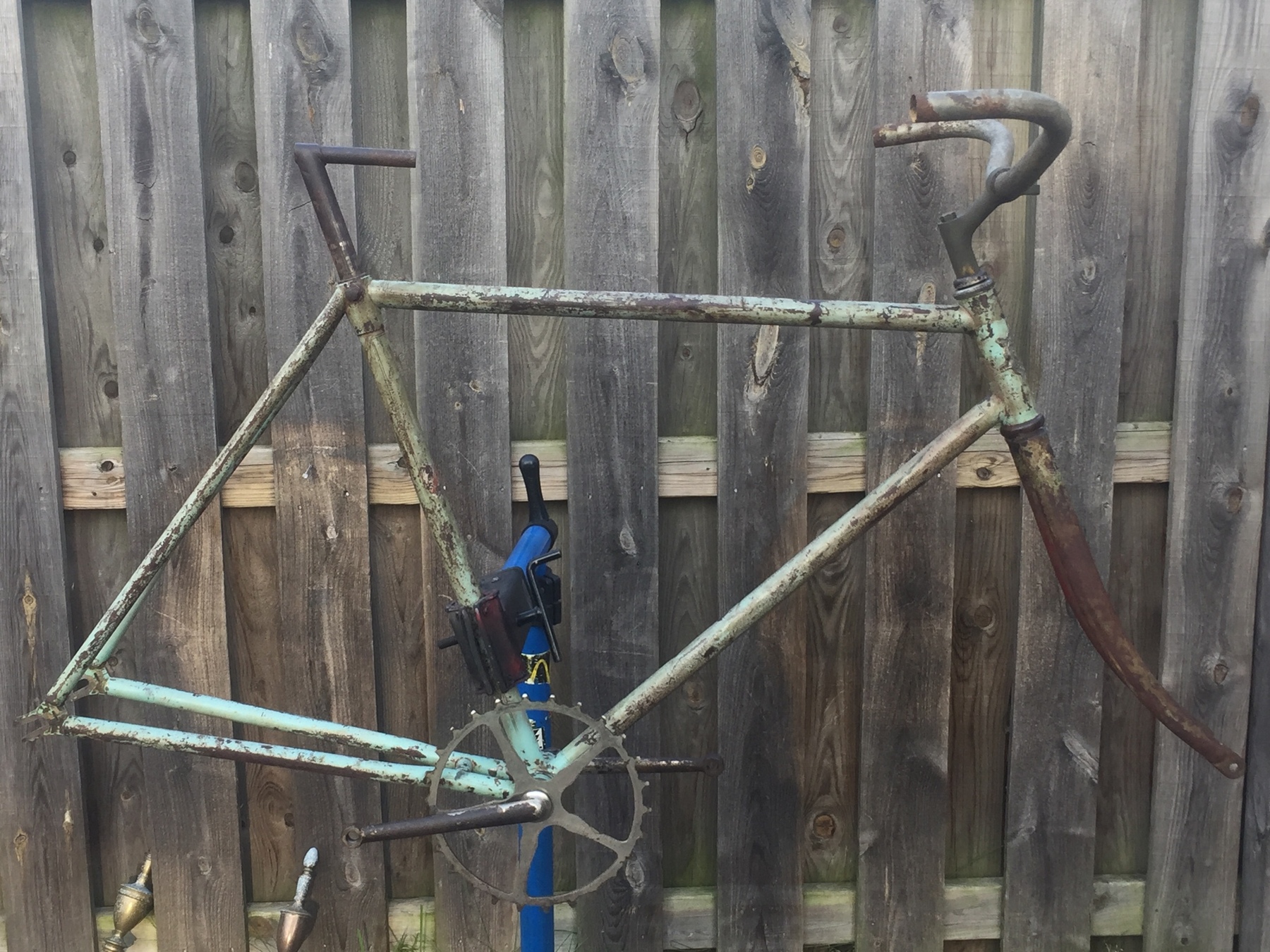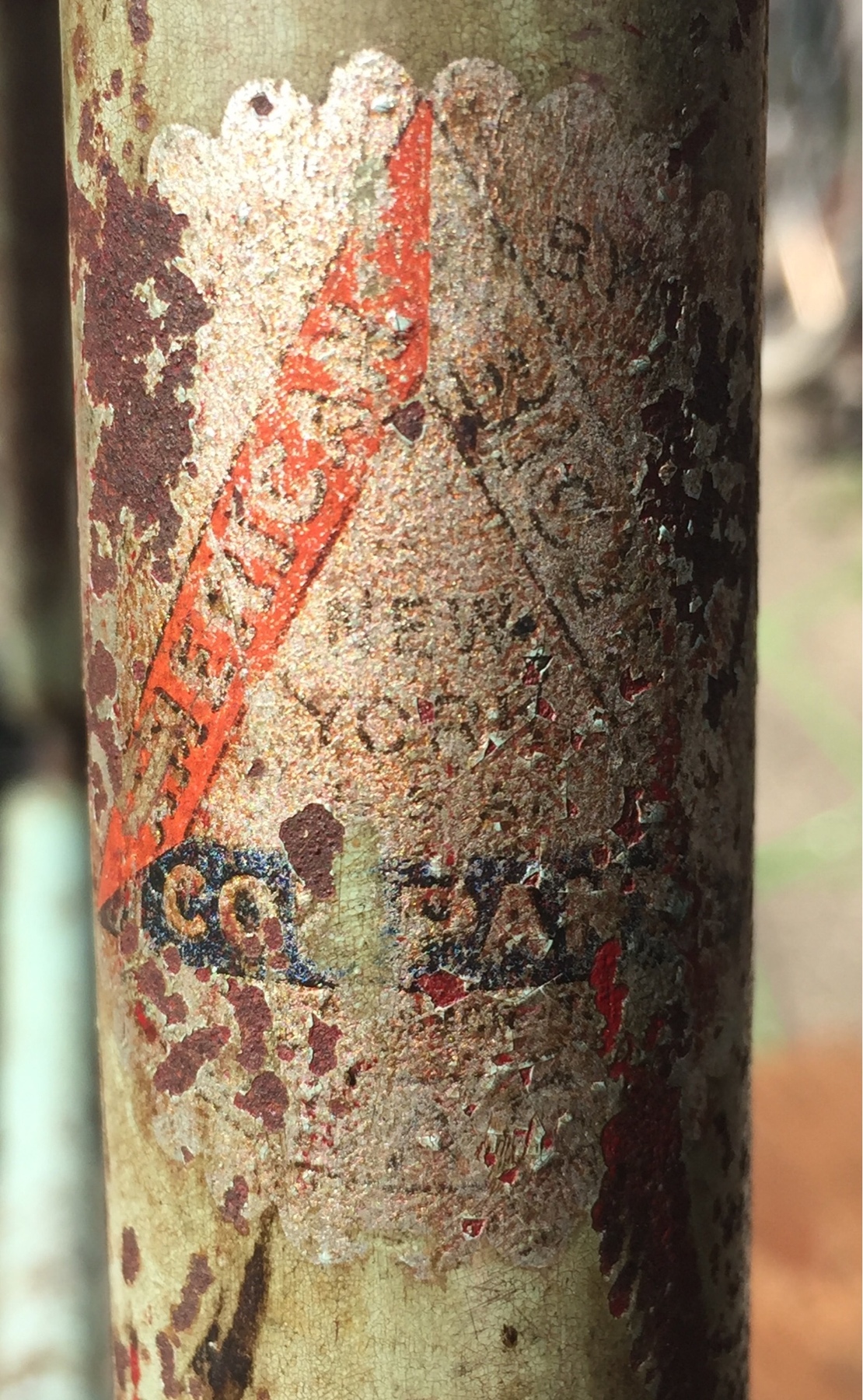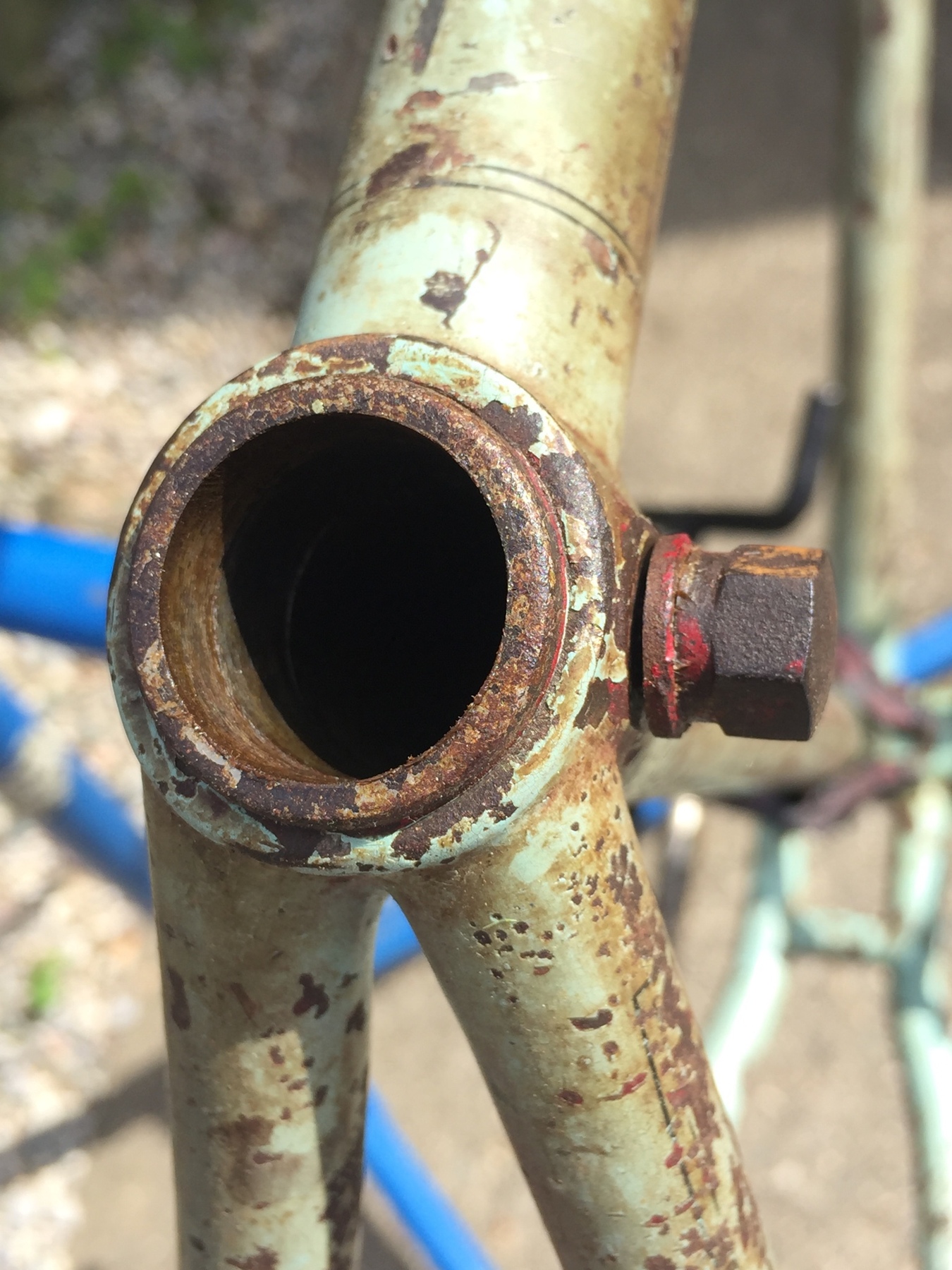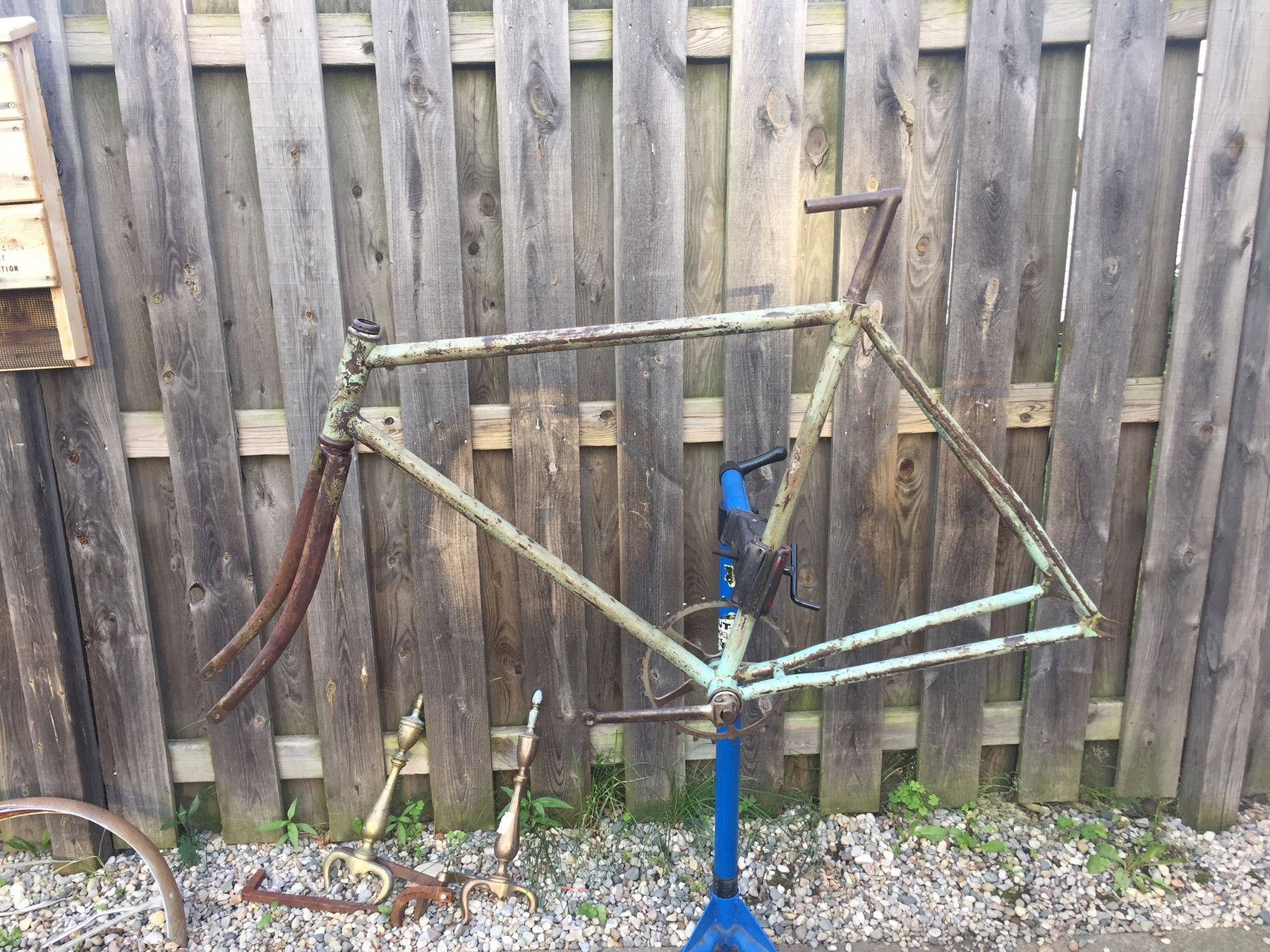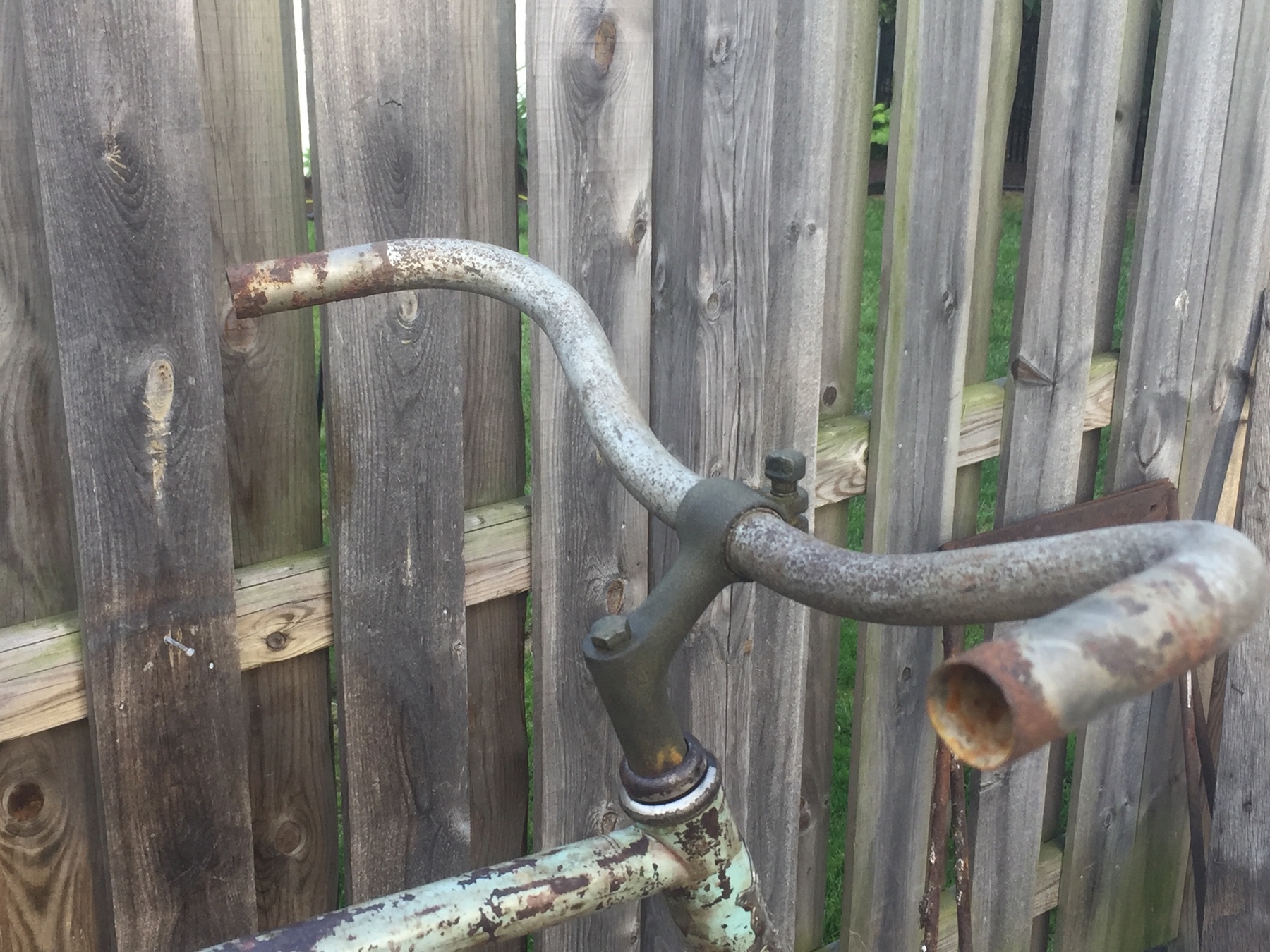 Sent from my iPhone using Tapatalk
Last edited: