Wore out three sets of tires already!
I believe off a 1952. Balloon 20 x 2.125 all original plated center stamp S-2 wheelset in great condition. Patina is perfect for a survivor. I wiped the loose dust off and that's all for cleaning. Will definitely clean up more if desired.
Spin pretty true as they are.
Front wheel has Schwinn script hub.
One tiny dent by a scratch. The other mark is from where the wheel was factory welded. (Dent/ scratch in picture 6. Picture 7 factory blemish)
Rear wheel has a New Departure hub.
A couple very shallow dents. Tried to point them out with my fingers in the photos. I did not see some of them until my second inspection. (Dents in picture 9, 10, and 11)
Inside both wheels shine. I've pictured any areas with rust, but 90% inside looks like new. They have wide liners, I removed temporarily for pictures.
Very difficult set to find, especially this nice. I believe a new owner would be very pleased with these in person.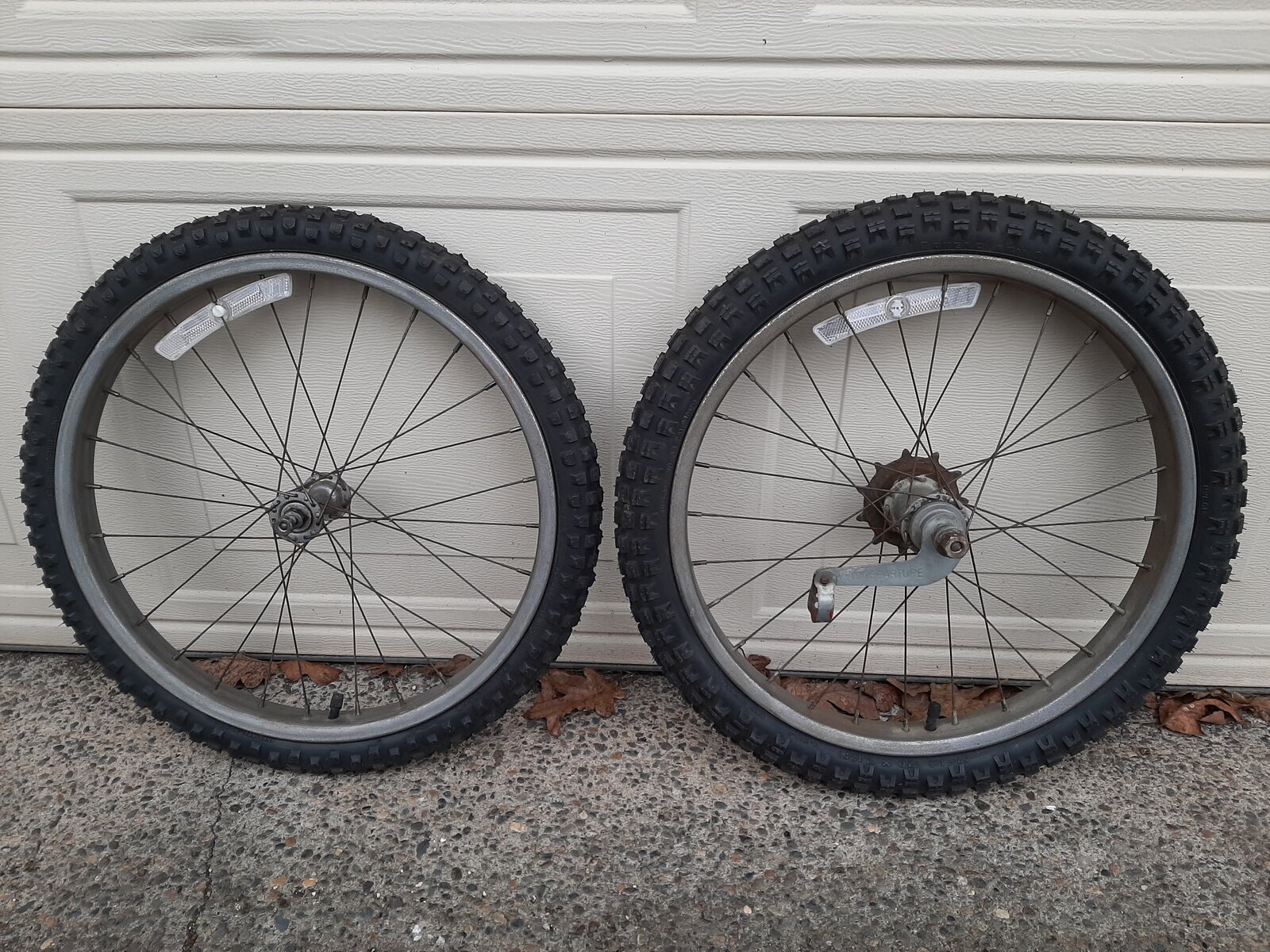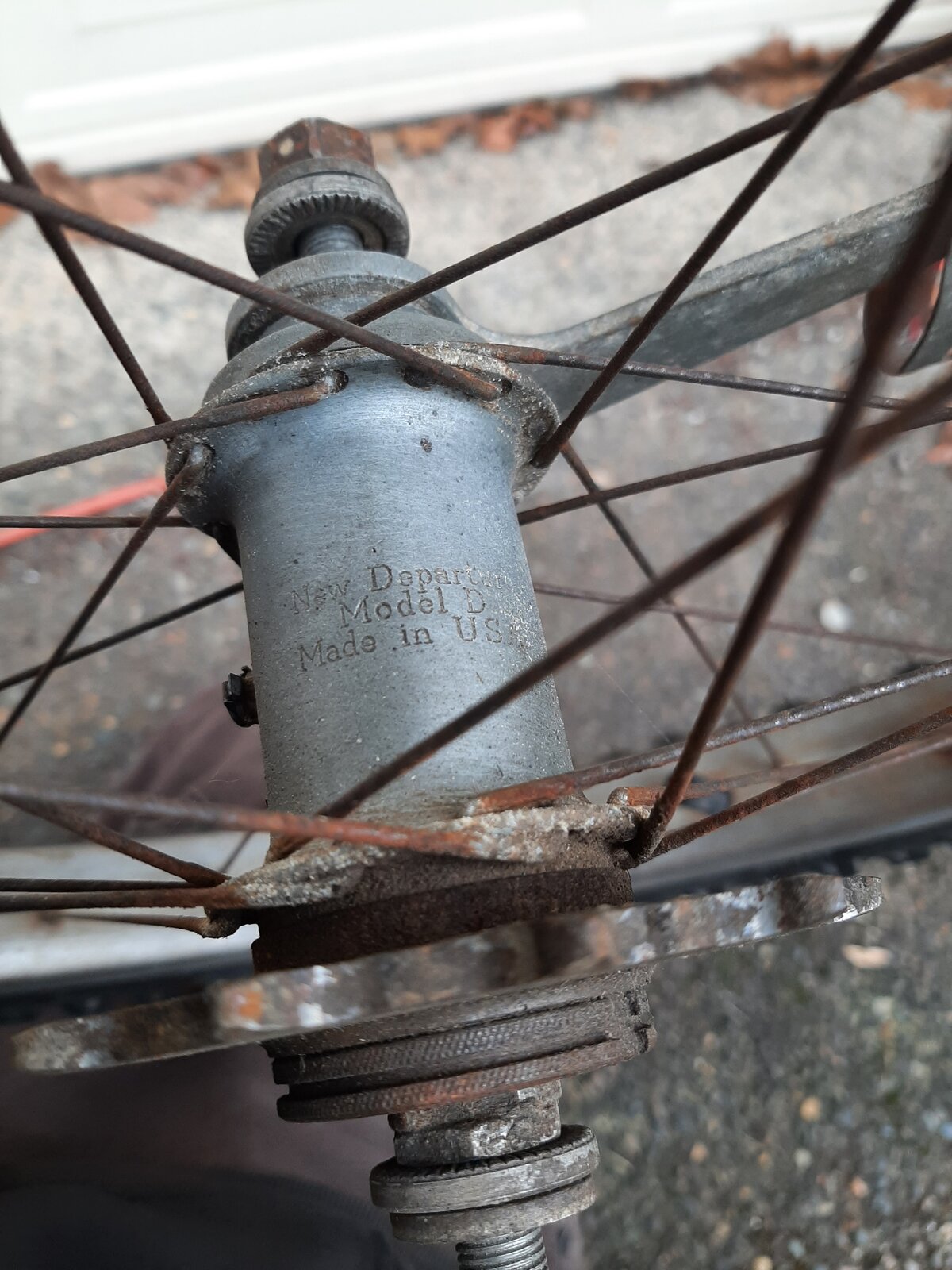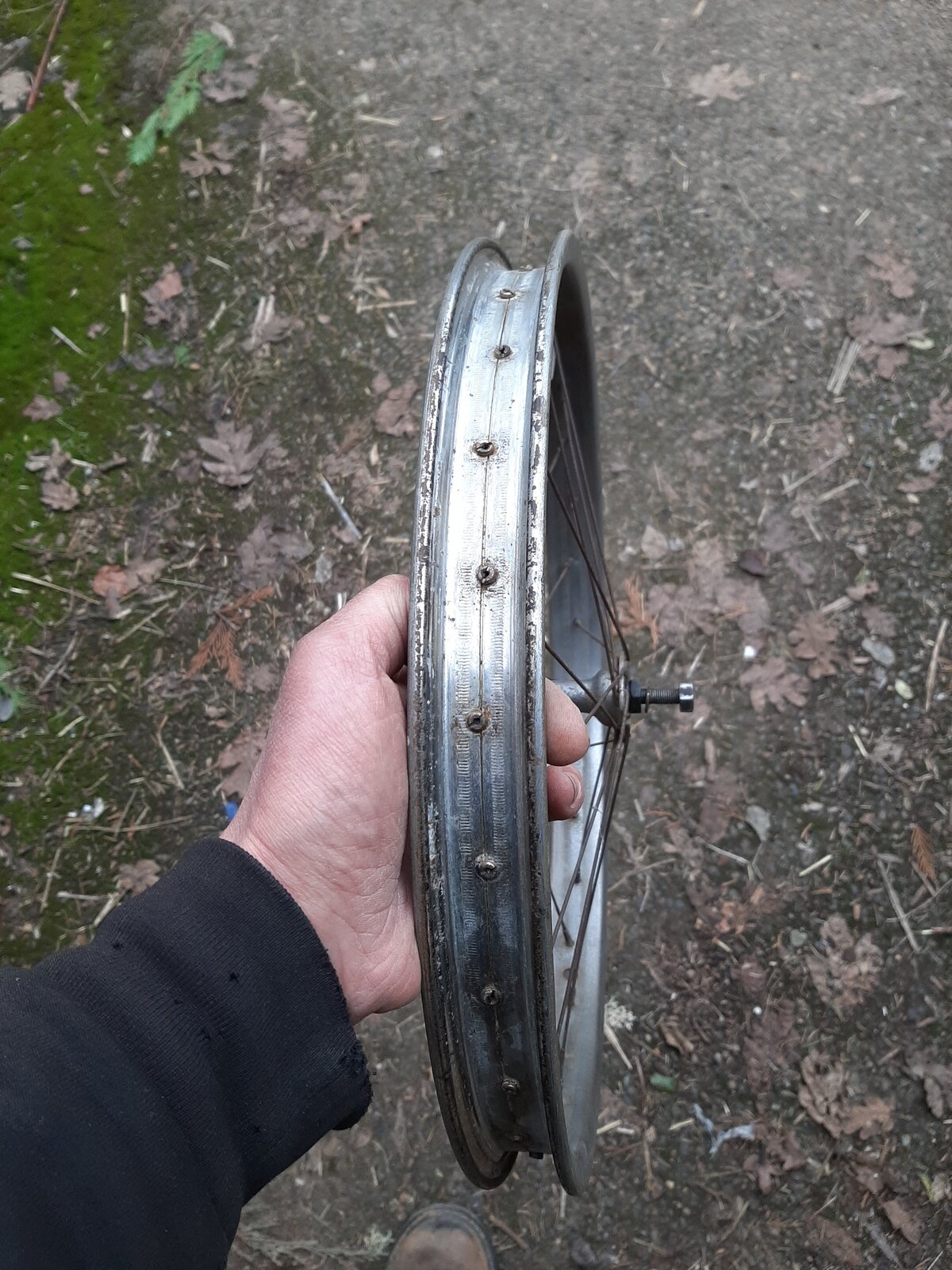 Last edited: