Original Paint Sky King. ( Real Deal)
Very difficult to locate with fender and nose decals ( even a remnant).
Wanted to cry when I seen the old bead of weld on top body. Nothing below or underneath
( thinking it can be ground and age appropriate touched up )
Otherwise original lense
Original grips
Nice to decent rubber. ( only one rear wheel missing chunk of rubber , which I have some of this that fell off ) May have extra set of rear wheels - need to check .
Both sides of front fender decals present
Nose decal present
Missing one side of rear fender decoration s
Switch present but stiff
Og wiring intact
Under side paint is very nice.
Excellent purchase for someone who is resto handy and patient.
Body is solid.
$1000 shipped
Reduced to $900 shipped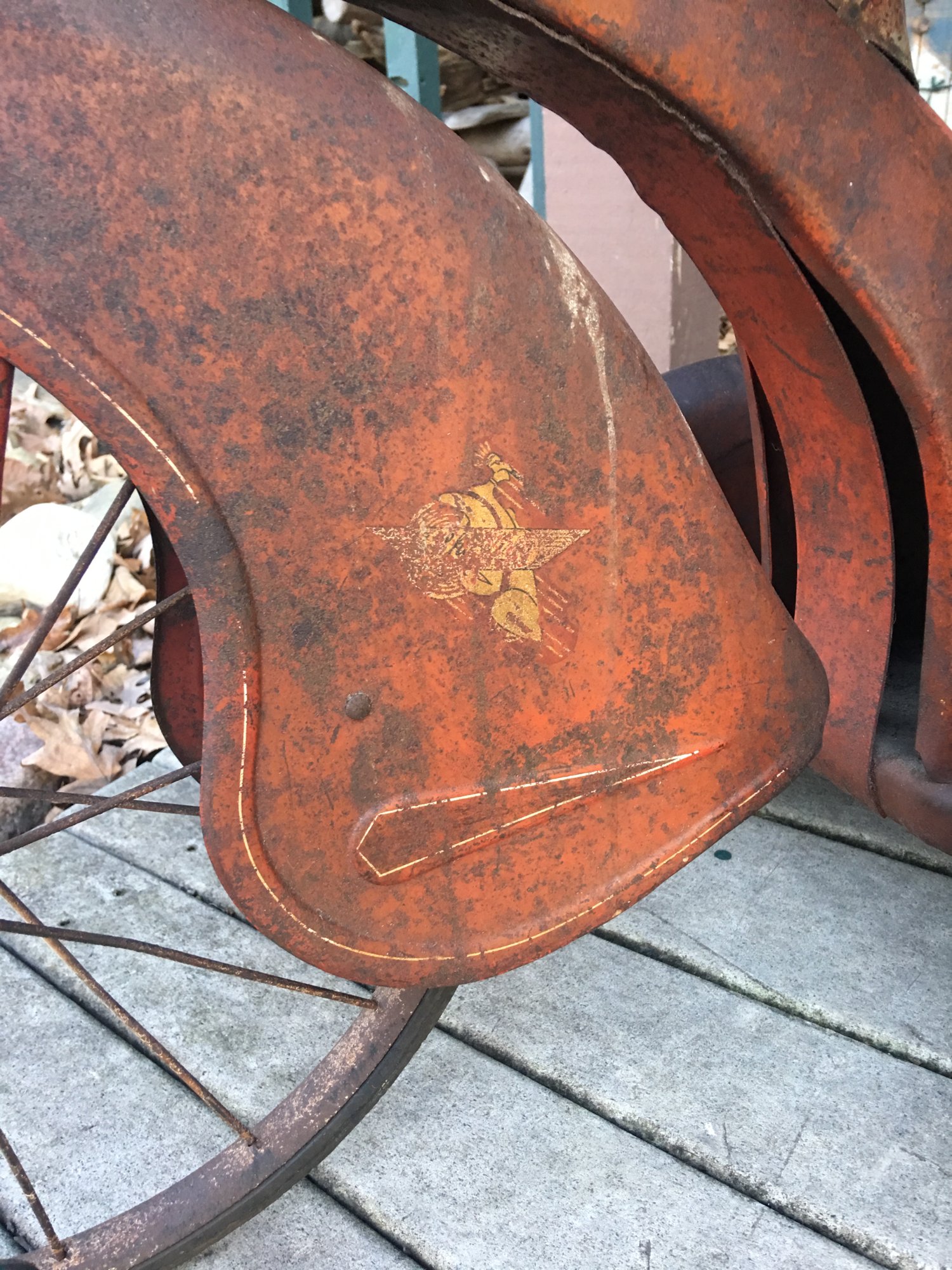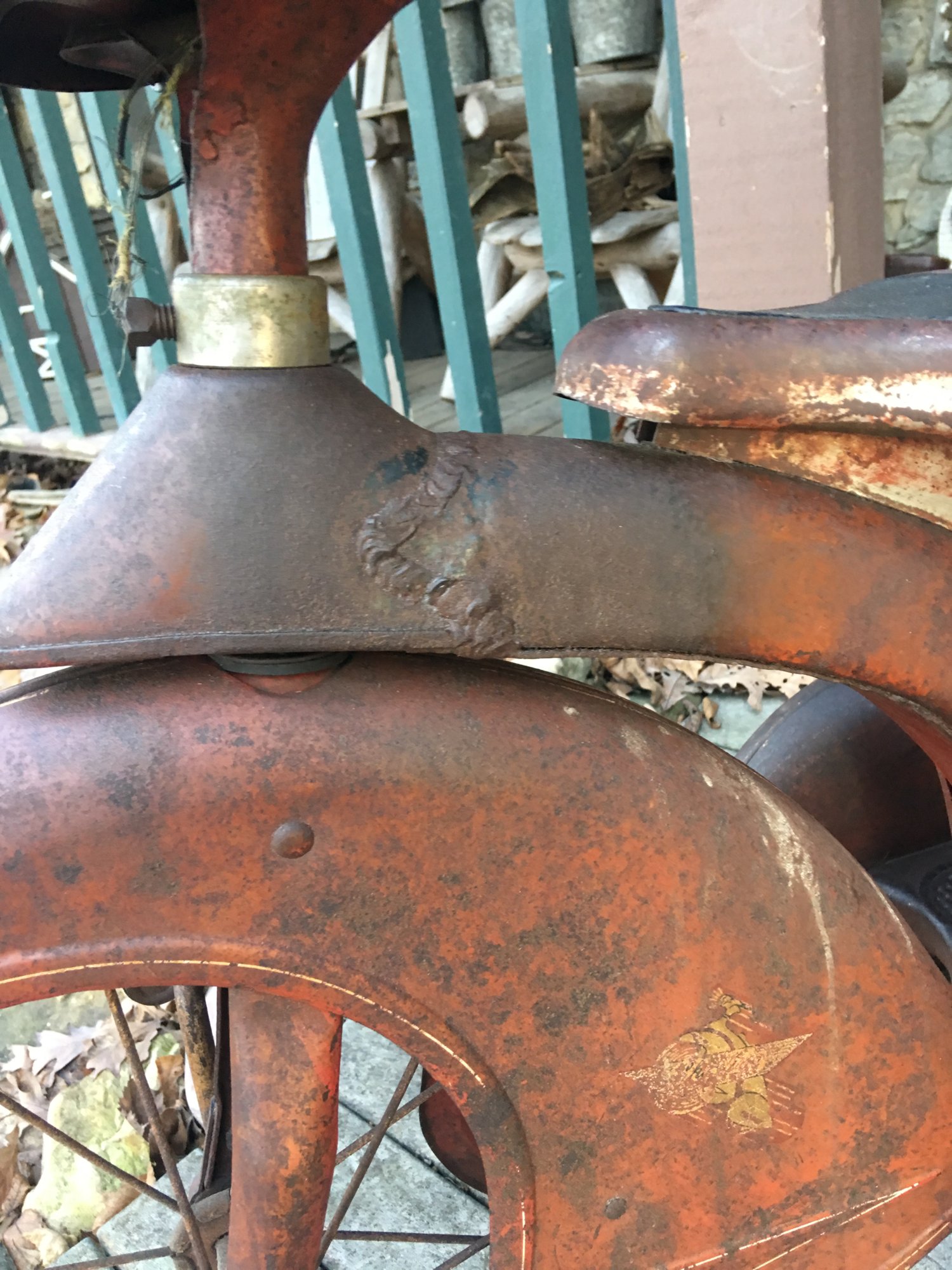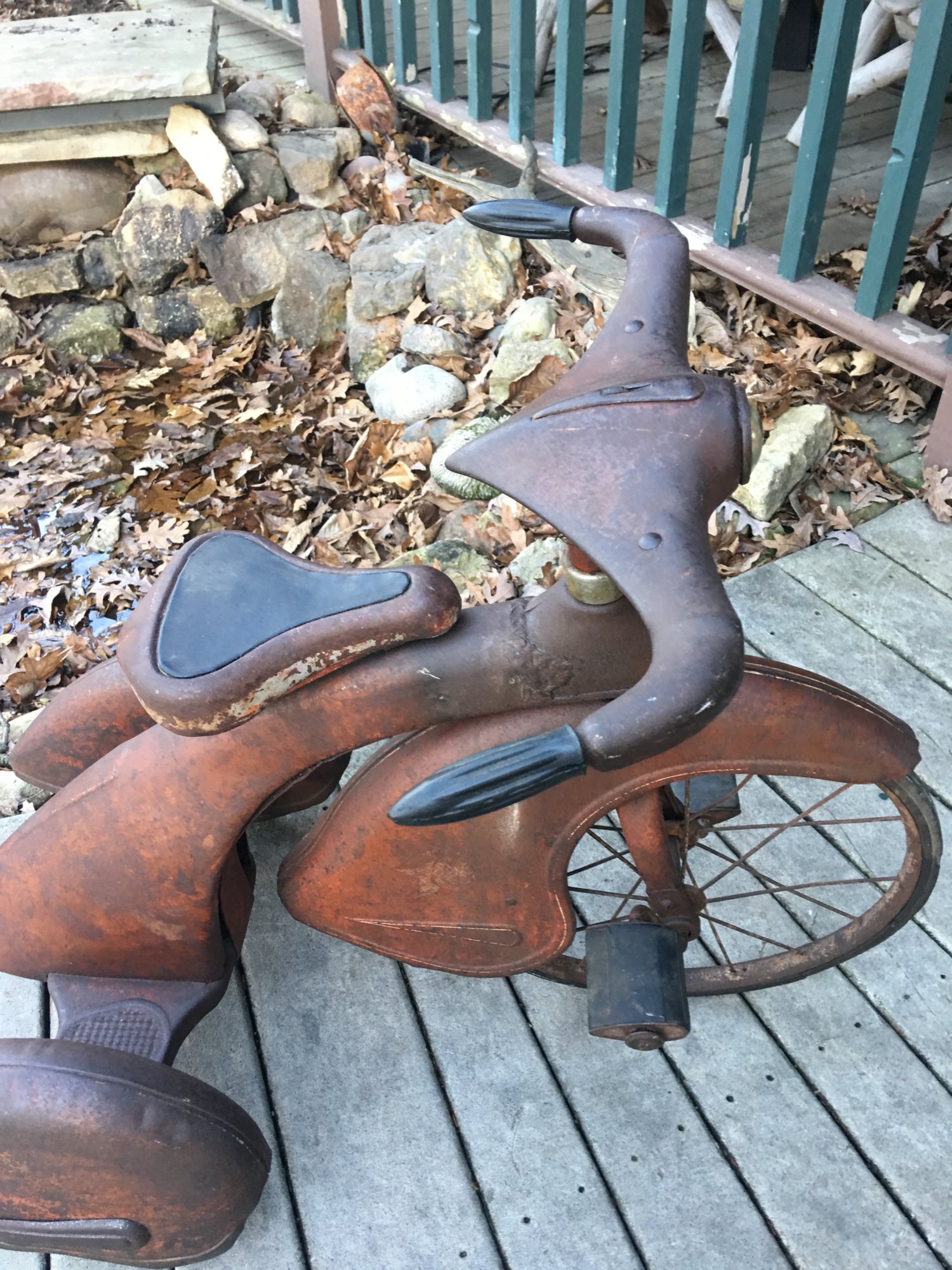 Last edited: