Dec 18, 2011
1,916
Port Washington, WI
$155 shipped
The cages on these smaller Rat Trap pedals are straight and the bearings roll smooth, but could use a little lubing by the new owner.
As you can see, they're uncleaned ( as found ) and could be made more presentable with some polishing.
The threads are clean and they measure 4 inches total length end to end. The cages alone measure a tad under 3-1/2 inches long.
A nice set for that unique, small, Juvenile Racer or that Elegant 1890's Ladies bicycle....
( PM's answered )
Port Washington, WI 53074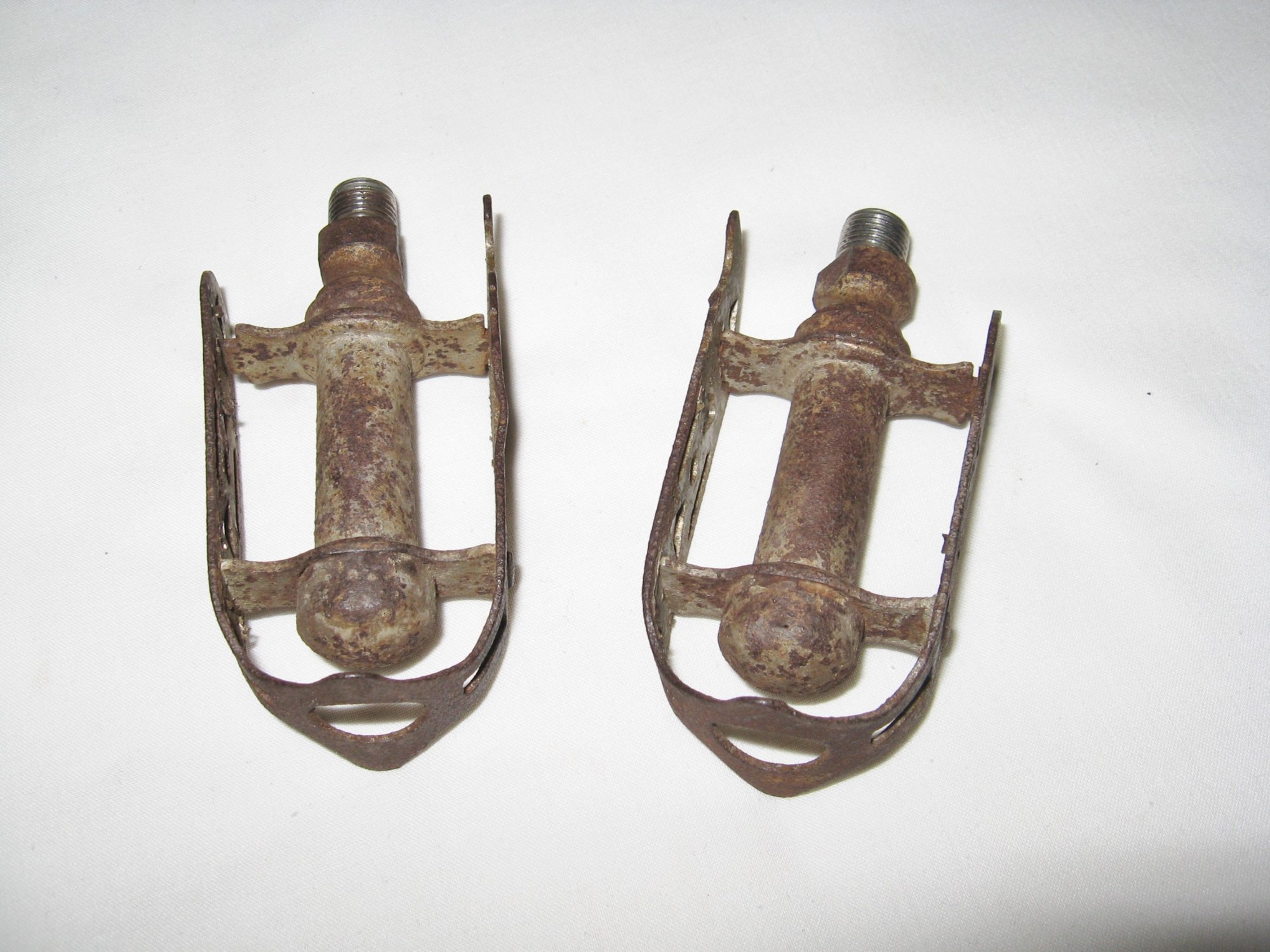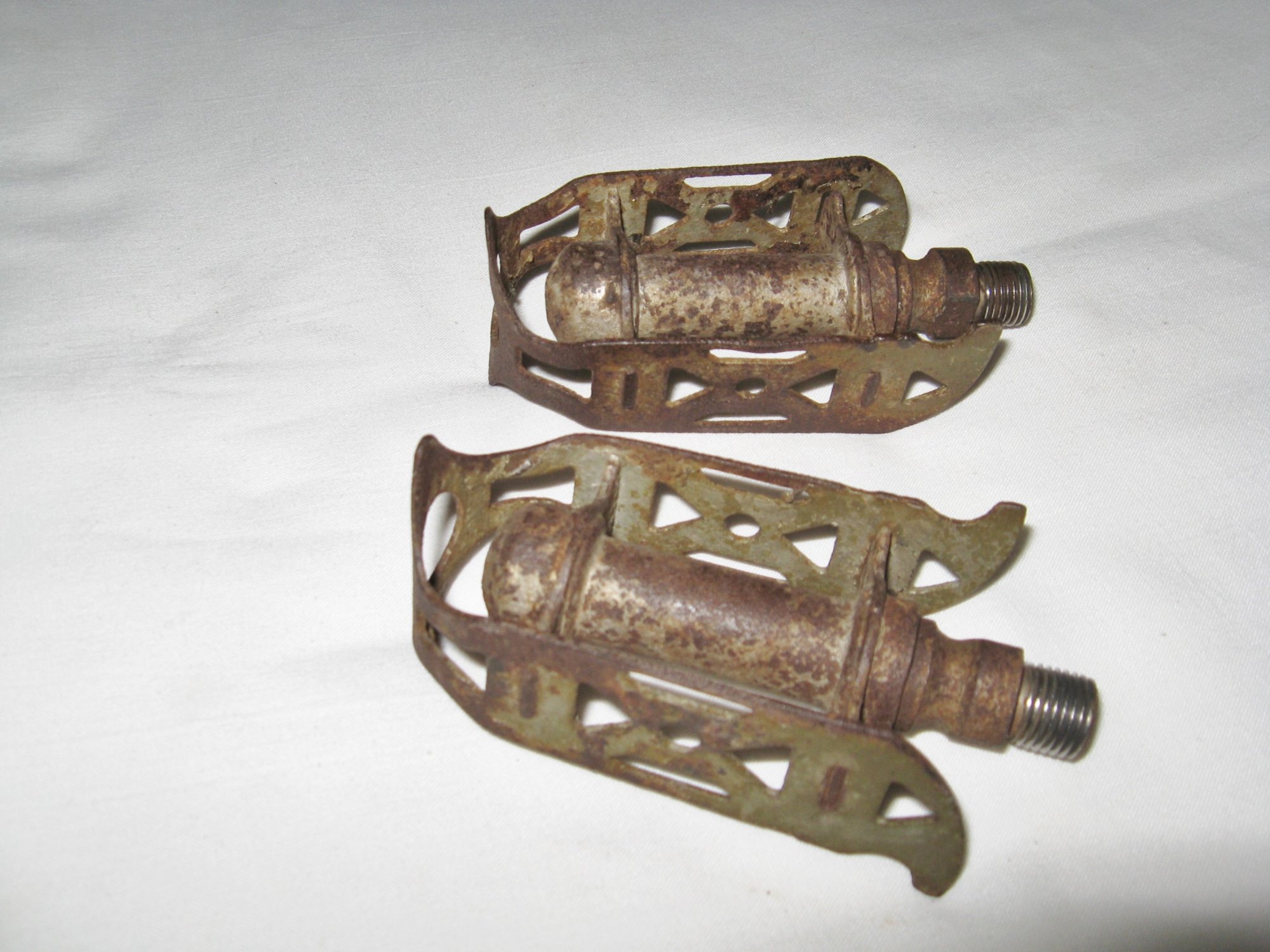 Last edited: