Wore out three sets of tires already!
Always stored indoors. One owner bike.
Saddle- sold
Pedals - sold
Lever boots are solid but a little stiff. You get levers and all - sold
Seatpost clamp with og knurled bolt nut exellent cond. - $25 shipped
Weinmann belgium round profile rims with excellent unused Specialized 100psi tires and normandy hubs. Pair only but may separate the tires. - $125 shipped
Super Sport BB. unique to the SS. 9 ball chrome cages and cups. Sold
Kool Lemon 24" Frame and fork w/perfect headbadge. Ask for closeups but is in ++ above average condition with no dents or bends. Comes w/ rear axle stops. And all other stuff like BB if bought before the BB sells. $150 shippef
Pictured after saddle and pedals were removed.
As it sits, refers to as pictured, as you see it. I will mark things sold as they do.
Just ask about anything else.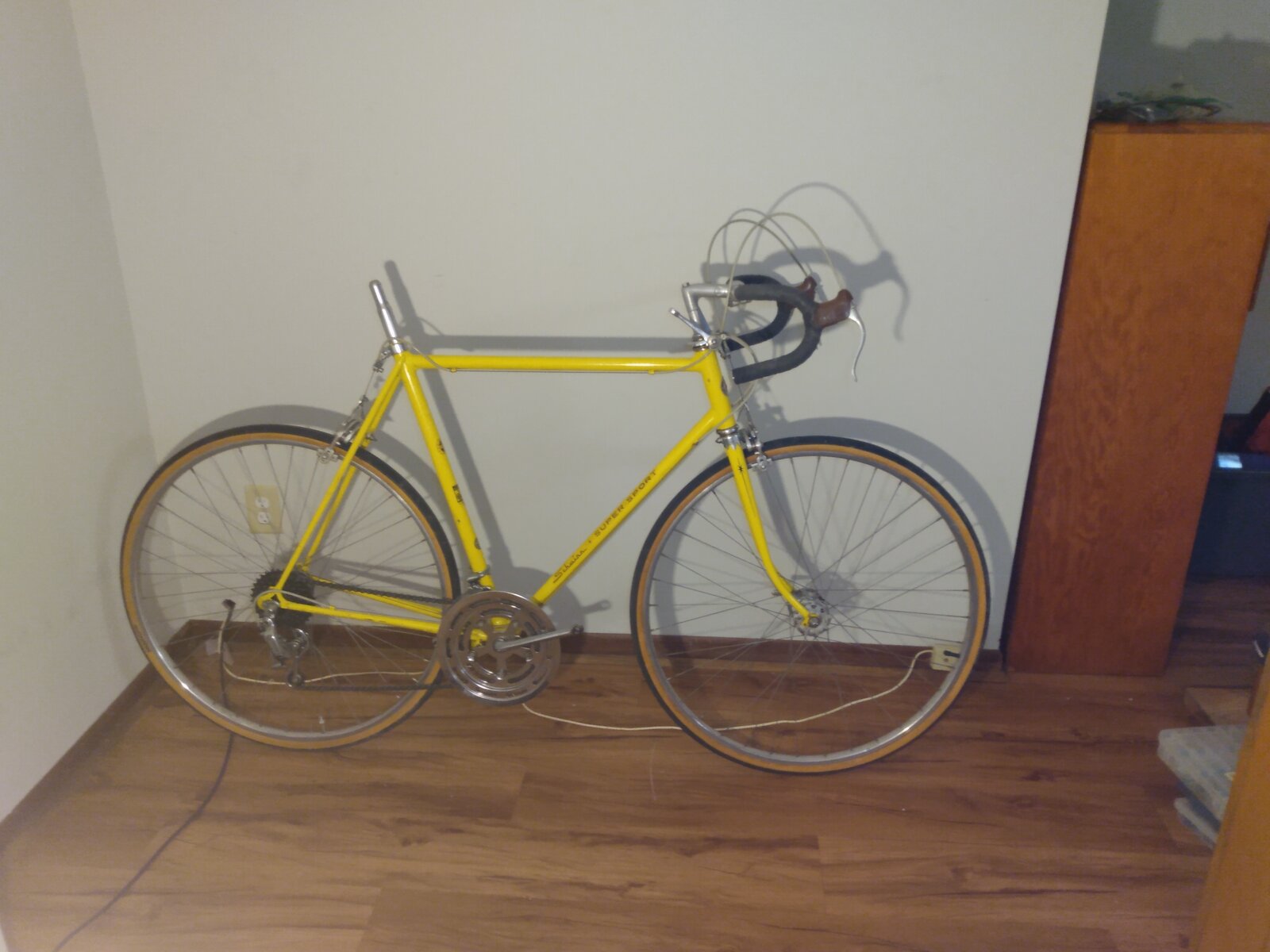 Last edited: