Wore out three sets of tires already!
I am totally willing to consider offers at this point. Let's move this stuff on!
I am splitting up 1938 (ish) Schwinn Hollywood. (Serial number T78304). This bicycle has been repainted, and to the best of my ability, I have not been able to remove the repaint without removing the original. I have used a wire wheel to reveal the true condition of the parts, so that you can purchase with confidence. The presence of the paint on *everything* means that you get better prices, in exchange for a little bit of elbow grease.
It's a wonderful lot of parts at a great price.
The bicycle was assembled well when it was repainted, such that all the parts seem to separate easily. Note that this build appears to use parts from multiple bicycles, so be sure to verify that the part is indeed the correct year.
The chrome parts could all do with a good polishing.
All prices are best offer. In order to be fair to buyers that are closer to Cleveland, shipping is not included. Items that can fit in flat rate boxes will - assume that I will get as many parts in a box as I can. Larger items will be shipped at cost, via USPS or Shipbikes, whichever is more reasonable.
Payment is PayPal goods and services only, for your protection
Schwinn locking truss-rod fork, complete, with working lock, and bearing cups. Forks are excellent, with a clean, virtually rust-free surface, truss rods appear that someone took a bit of a rough hand when prepping them, but will sand out. $110
Torrington Pedals, women's, blocks painted white $25
Chain adjustment bolts, original to this bicycle $10
Chain adjustment bolts, aftermarket, nos $10
Schwinn Lincoln headbadge $35.
Torrington handlebars with holes for horn. They have thick copper plating underneath the nickel, and while there is pitting, they should polish up brilliantly. $40
Frame. Appears straight. Dated mid-1938: Crack as shown. $40
Seat. I have absolutely no idea how to price this. It's solid and all there, though: $35
SOLD
Schwinn razor stem $35
SOLD
Schwinn feather chain guard, originally chromed, has heavy pitting. $55 SOLD
Schwinn Dog Leg crank stamped AS-37, 7 1/2 in, chainring, bearings, $50
SOLD
Diamond chain, decent surface. All it needs is a master link. Will polish up well. $50
- SOLD
Coke bottle jewel grip, plus one damaged without jewel $25
SOLD
Fenders. Rear is dented but repairable, front is very good and appears original to bicycle. Braces have been removed and are screwed in place. $100
SOLD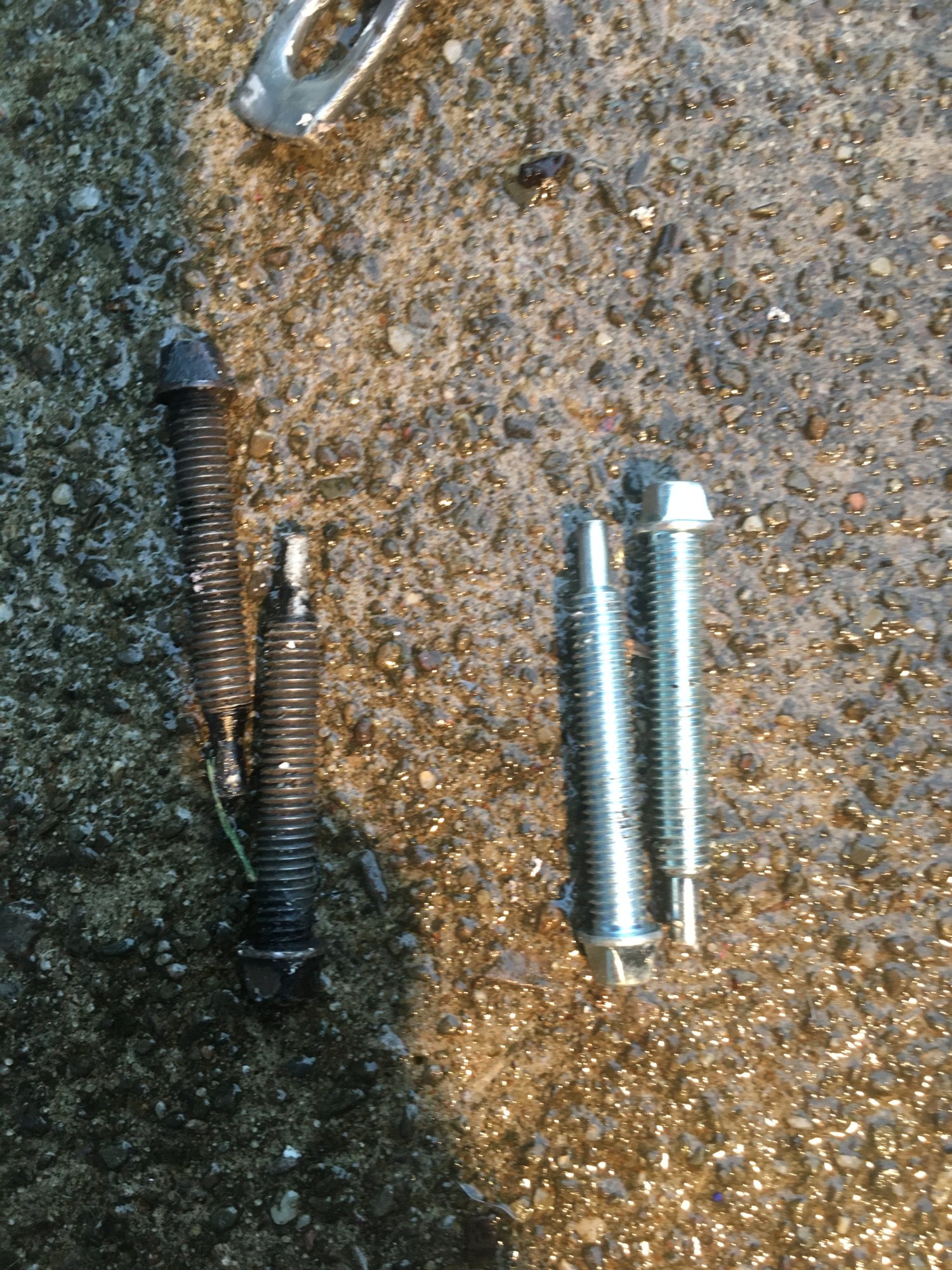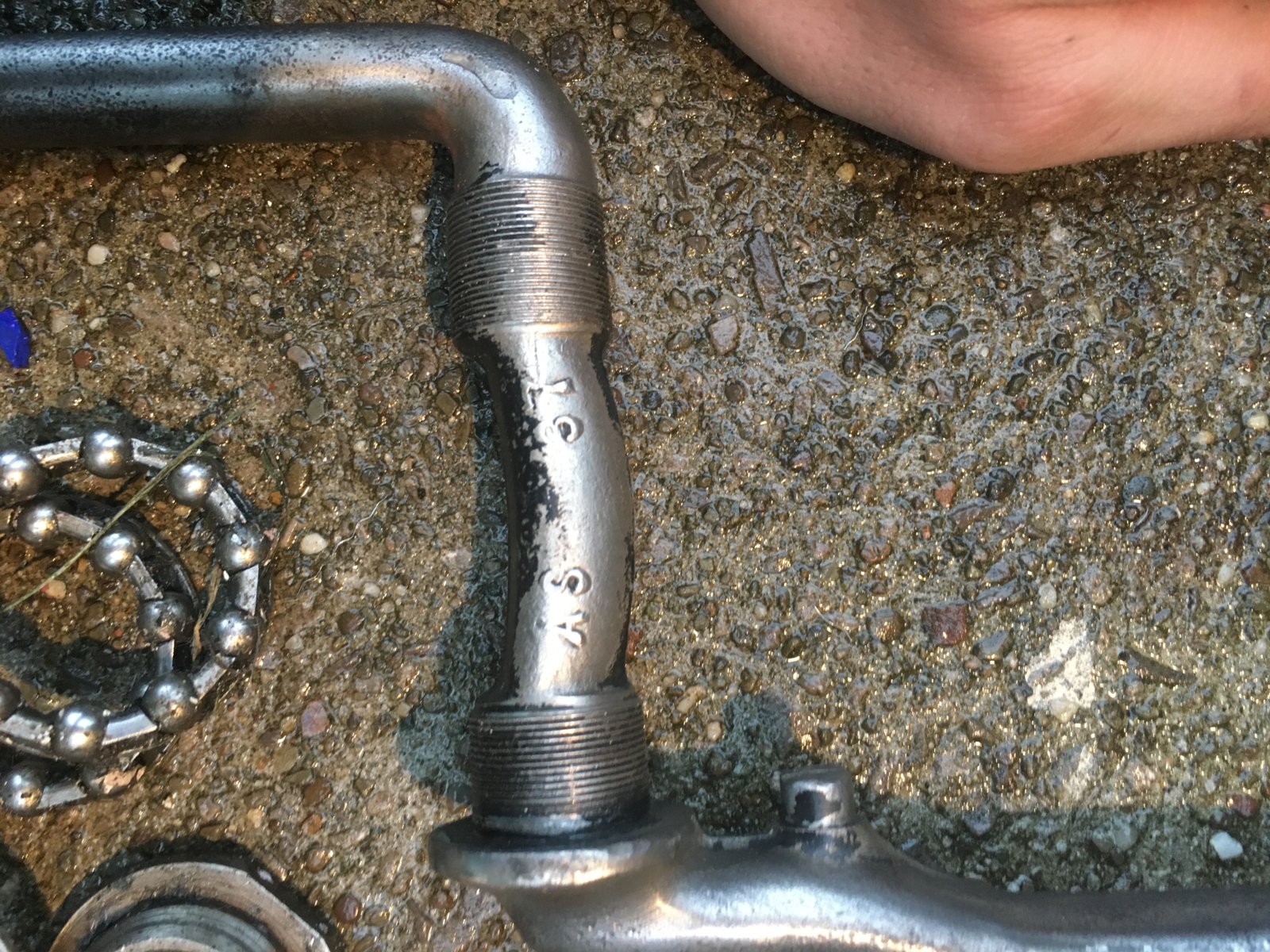 Last edited: