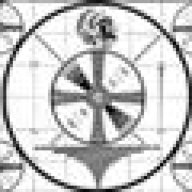 Wore out three sets of tires already!
Feb 5, 2008
584
Los Angeles
Bought this bike for parts, put it together, cleaned it up, rode it, then realized that i have a 38 cwc hawthorne... now it could be yours.
Frame + non locking fork (fork was badly tweaked, but it was straightened out and is now ok, but will need some work to be perfect) -
80 shipped
seatpost - very unique and long "L" shaped seatpost
sold
unique hawthorne truss bar top bracket
10 shipped or add 5 to the frameset
crankset - all threads ok - no chrome left
40 shipped
Bars and stem (not period correct) - 15 plus shipping (odd size)
tires, ridable blackwall goodyear G3 with some cool period tubes - they hold air
50 shipped i also have a 3rd one thats in very nice shape.
wheelset drop center with early model D ND hubs, rebuilt and ridable.
open to offers but pending local sale
rear fender with old style braces and drop stand catch
sold
no badge
no seat
no pedals
keeping chain
Let me know if you need better pics and as usual im open to offers and non schwinn trades
Last edited: