Wore out three sets of tires already!
Actual shipping extra:
CAMPAGNOLO
Chorus crankset w/53t ring and 110mm x 70mm bottom bracket $40
Great for Italian single speed. Only comes with larger ring. Bottom bracket is
butter smooth. The bag is not included I thought it might be orig Campy bolts, but they weren't.
1960s 70s Campagnolo downtime shifters, excellent condition $20
Campanel Clax horn/bell shell (missing front end) $5
SCHWINN
Sting-Ray Chain guard $40
Chubbie grips $20 each set (only whites, dark blue and black left)
1970 5 speed derailleur $25
rough 5 speed derailleur $10
'70s 5 speed GT-500 derailleur $10
1970 headbadge SOLD
Razorback stem $20
reflectors Schwinn square or round touring $10 set
Crutch Pad reflectors $10 NOS $5 used
'75 Atom Left pedal $5
Soubitez generator light (works) $20
BMX PARTS NOS and Used
'88 Diacompe 284 hinge-back levers $100 (sold prices on eBay are $100-$150)
NOS Odyssey 1999 natural set $40
NOS Odyssey 1999 rear black w/front pivot $20
NOS pink brake pads $10 for all 4
'80s NOS 4 bolt 22.2 stem $10
USED '82 Victor VP-303 pedals $10
'83 BMX and '84 full line Schwinn catalogs $10 each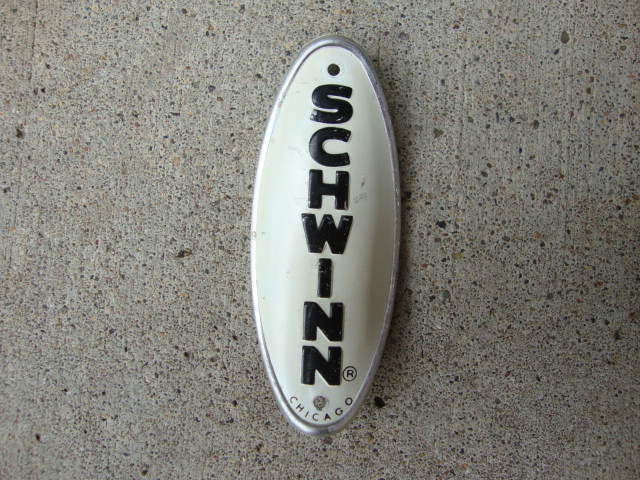 Last edited: