Riding a '38 Autocycle Deluxe
For sale is a variety of nice parts for 3-speed type bikes.
1. Schwinn Approved bow pedals: "large cap" rebuildable bow pedals for early or mid 1960s Schwinn bikes. Original - not reproductions. 1/2 inch spindles; good rubber blocks; spin smoothly and straight. Rebuilt recently with fresh grease. Non-reflector type pedals. Quite clean metal parts. Very clean set of pedals with low mileage. $60 shipped in the lower 48 states. SOLD
2. 1960s Union waffle block pedals for your English 3-speed. 9/16 inch spindles. Fresh lithium grease. Very low mileage pedals. Crisp rubber blocks. Non-reflector type pedals. Clean metal parts. SOLD
3. 1940s-50s Lycett lightweight saddle. Similar to Brooks 66 style. Frabrikoid top; double rails; springs; bag loops. Generally surface with a tear at the rear of the saddle. Horsehair structure appropriate for a 1930s-50s 3-speed bike. Clamp set up for the thin top American seat post. Great for display or very light duty riding. $45 shipped in the lower 48 states.
4. NOS Bluemels Featherweight grips. Very nice, unused shorty grips for your English 3-speed. Has the Bluemels logo and feather mark on it. $30 shipped in the lower 48 states. SOLD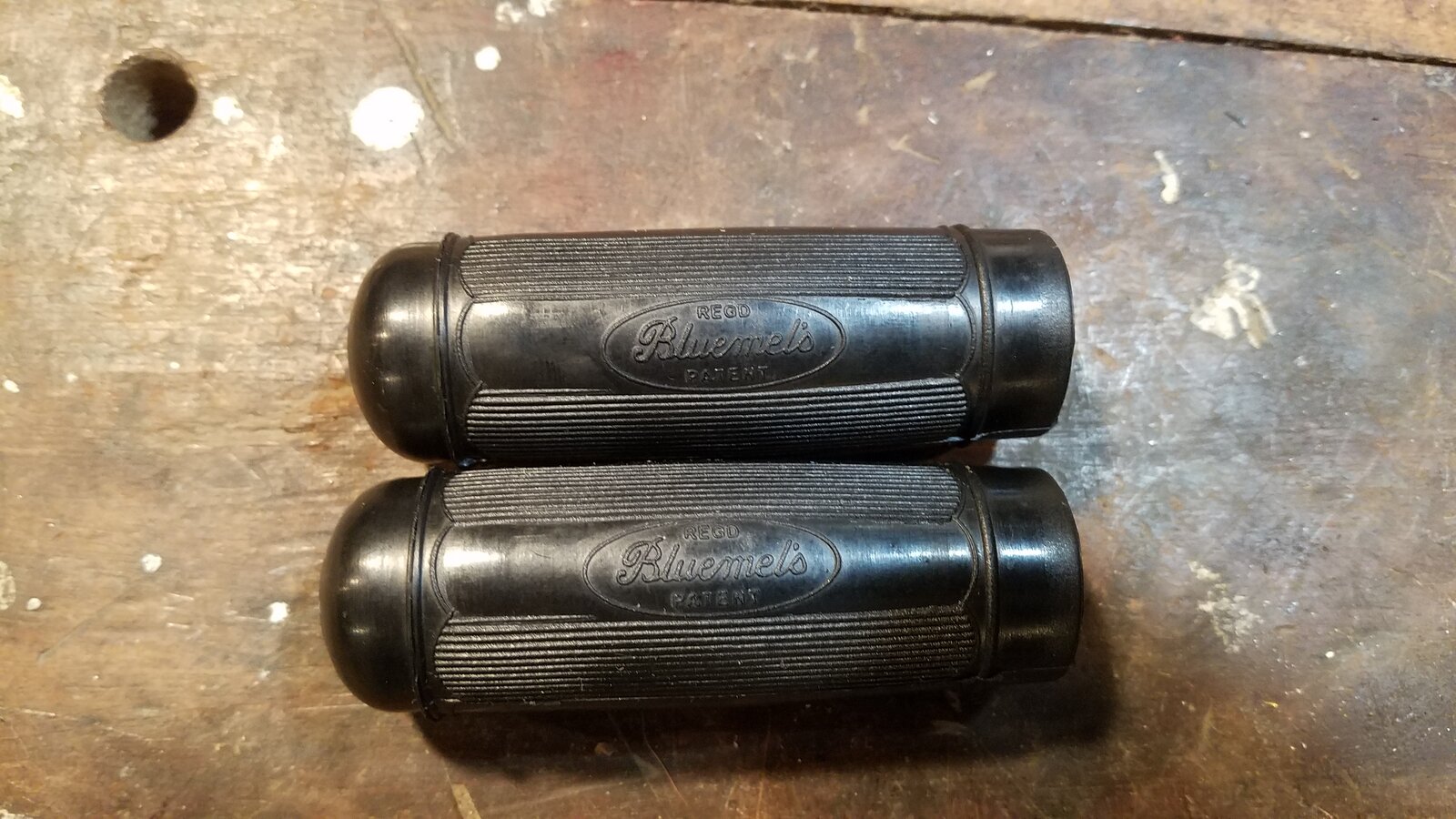 Last edited: