Riding a '38 Autocycle Deluxe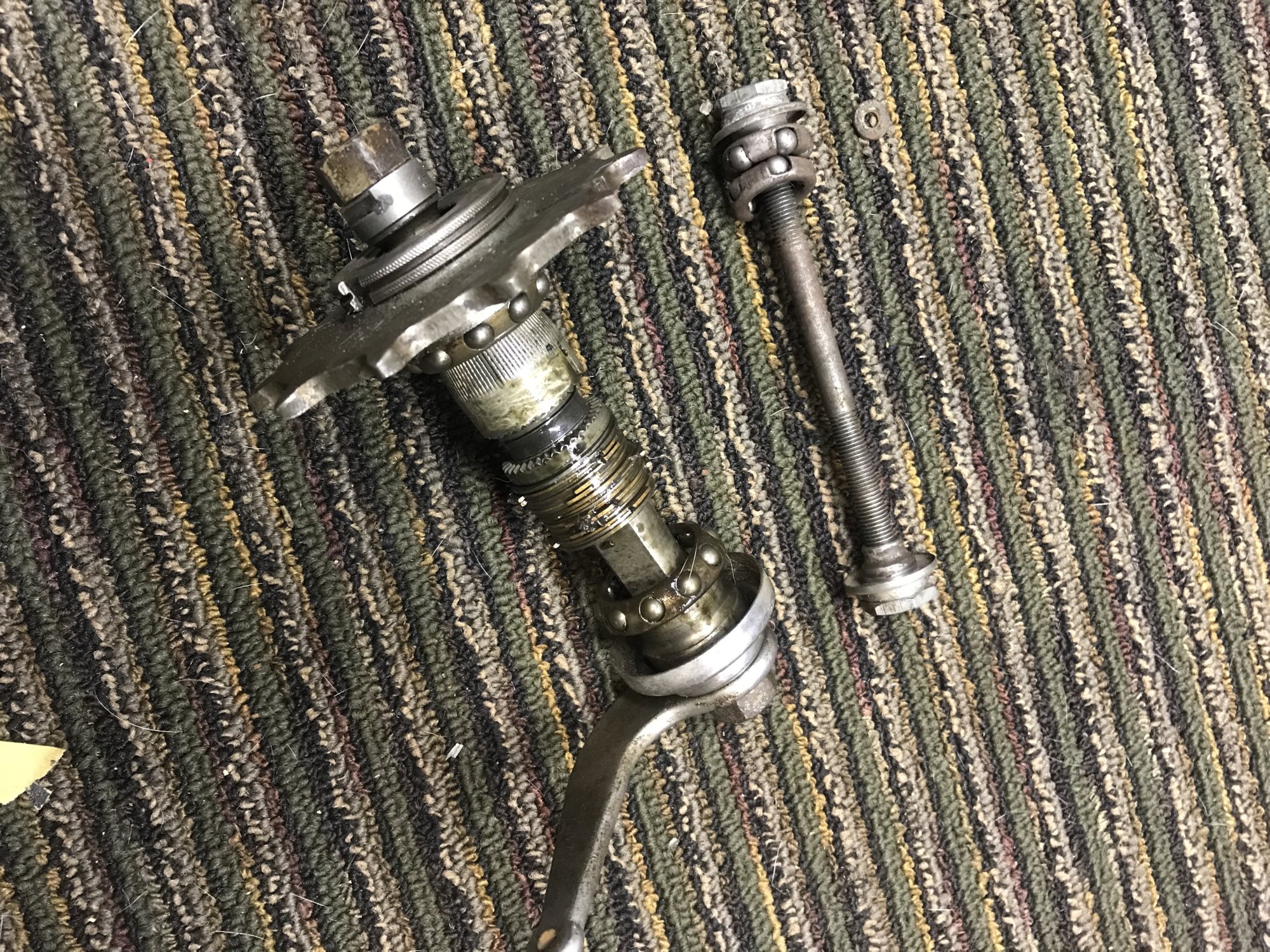 So picked this project up a few weeks ago and it's basically the last thing I want to sell but I have to raise some cash for something else.
This is a 24" bike. Frame measures 14 1/2" to the center of the crank.
Fenders are not OG and I have 24" braces on the way. Not 100% they are for a 24" tire either. They will need modified if you plan to use Og iver hardware for the triangle behind the seatpost.
Saddle is not OG either. But it is a juvenile longspring in pretty nice OG condition.
Wheels and tires. Really nice maybe NOS single tube Gillette Ambassador tires. Wheels may need the correct spokes. I was laced theM both with new SS spokes but they seem to be about 1/4" longer than the OG ones. Which idk how that happened. Or i possible laced them incorrect. I went off a video and it was a first for me.
Hubs front is a ND model W and rear is a ND model D.
Crankset is a 3 piece and missing the left crank arm nut.
Basically needs a little more prep work for paint I used a buffing pad and went over everything I could. Serial number is 485649. I'm asking 500$ plus the flight which is literally what I have in it. Welcome to offers. Possible trades if it's something I can't live without. Doesn't hurt to ask
. Let me know if there's any questions. Thanks for looking.