Riding a '38 Autocycle Deluxe
Variety of NOS Schwinn and Torrington Bicycle pedals NOS.... 1950s-60s
I would consider reasonable offers on the lot, otherwise sold as pairs individually...



[email protected]


or PM here
Jr Torringtons below have sold!
NOS Torrington Junior pedals from the 1950s. Look to be Cadmium plated...excellent
and unused NOS perfect for the vintage 20" Balloon Schwinn DX, Cantilever, Donald Duck
etc etc lil ballooners! Perfect shape!
80.00 shipped!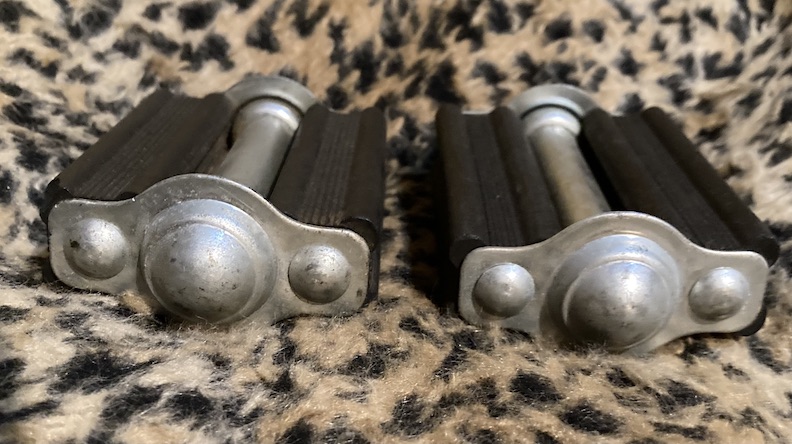 MINT NOS Schwinn I'm thinking early to mid 1960s Juvenile pedals! Look to be Cadmium plated..
Very nice examples never mounted or used. Try and find a pair like this when you're building the
project! Well here they are!

75.00 Shipped!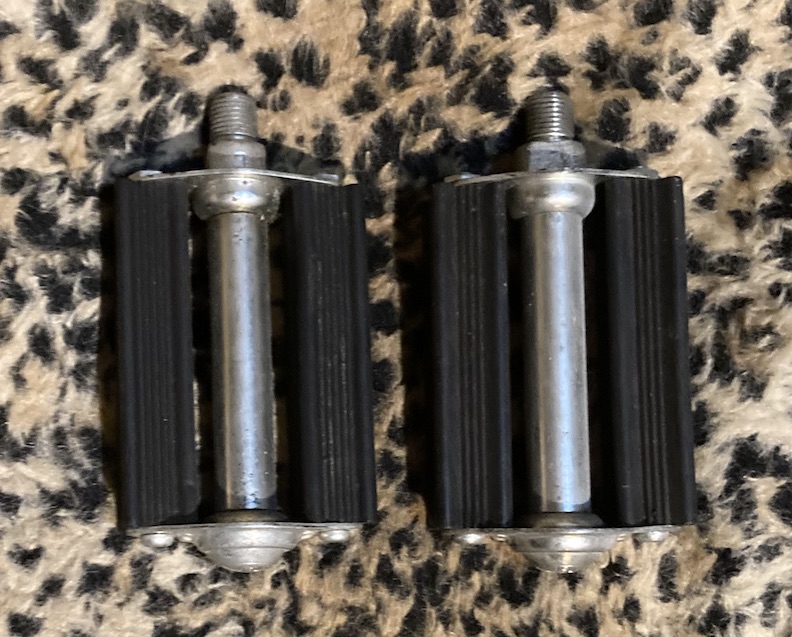 Nice juvenille Nickel plated small 20" 1960s early profile Schwinn pedals..
similar caps to the 63/64 Stingray but slightly smaller, maybe ladies version
or Midget or Pixie? NOS and mint! Very high quality pedals! and....USA baby!
90.00 shipped
Last edited: