Sep 6, 2010
1,627
Los Angeles,CA
Well here it is. Probably the best replica of the Best bike in the World. A X1 based on the movie Peewee's Big Adventure.
I built a this years ago. Got measurements from about three real deal bikes.
Then built a replica Dottie bike for My wife.
It has all the same setup as the movie bike. The bags hinge and open. The lights work. The Tiger's Works.
Anyhow time to let go.
For the set X1, Dottie and and stunt bike included.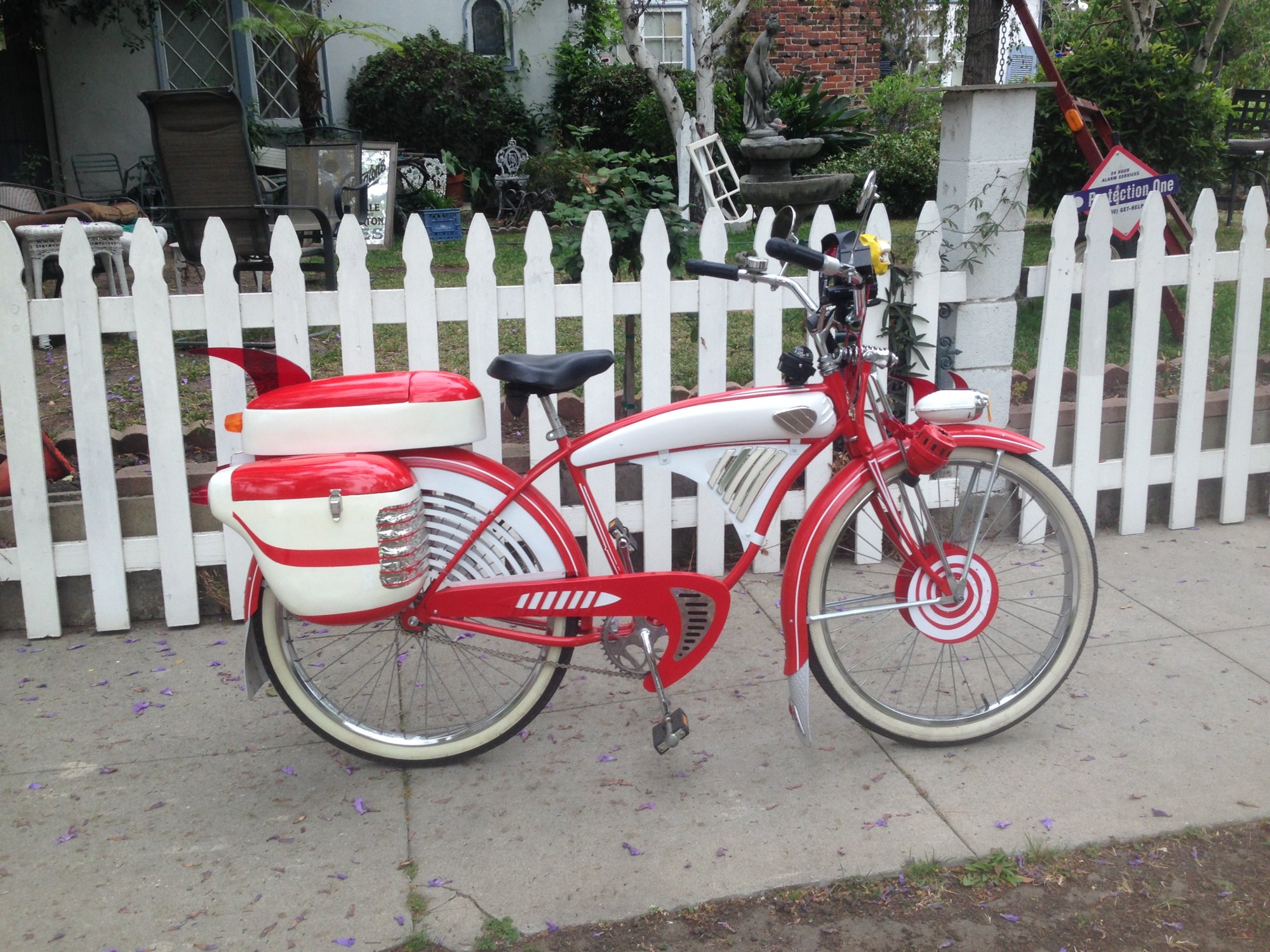 D
O
NOT POST ON THIS AD.
PM ONLY