Wore out three sets of tires already!
I just picked up this girl's bike, cooked and seasoned to perfection, on my way back home from the 2021 Springfield, Missouri bicycle swap meet, and I am eager to learn more about it. The head badge shows that it's from "Nonpareil Bicycle Works" in St. Louis, Missouri, and there is a serial number, "
10146
," under the bottom bracket. It has 26"x2.125" tires mounted to a matching set of New Departure-hubbed wheels. There's a bracket on the fork for either a dynamo-powered light, or something else. Everything looks to be original, but I'm not sure. I think it might have been blue or grey originally, but it's hard to tell. I'm curious what a bike like this is worth, as the guy I got it from had it priced at $70, and I actually didn't even buy it. I traded a set of new handlebars, 2 bike frames, and a pair of fat mountain bike tires for it and a Columbia straight bar frame.
I want to get this bike riding again with as much of the original parts and patina preserved as I can, and maybe even install a patina-matched convertible tank from
@TRM
to convert it to a boy's bike sometime down the road. I want to learn as much as I can about this bike before I do anything to it; how much it's worth (not that I plan to sell it,) who built it, what year it was built, who distributed it, what colors it would've been originally, whether it's all original or if parts are incorrect, what's up with the handlebar stem using one single bolt to clamp the bars in place and wedge against the steerer tube, what that bracket's for, everything! Class is in session, and I'm that one student who's ready to learn!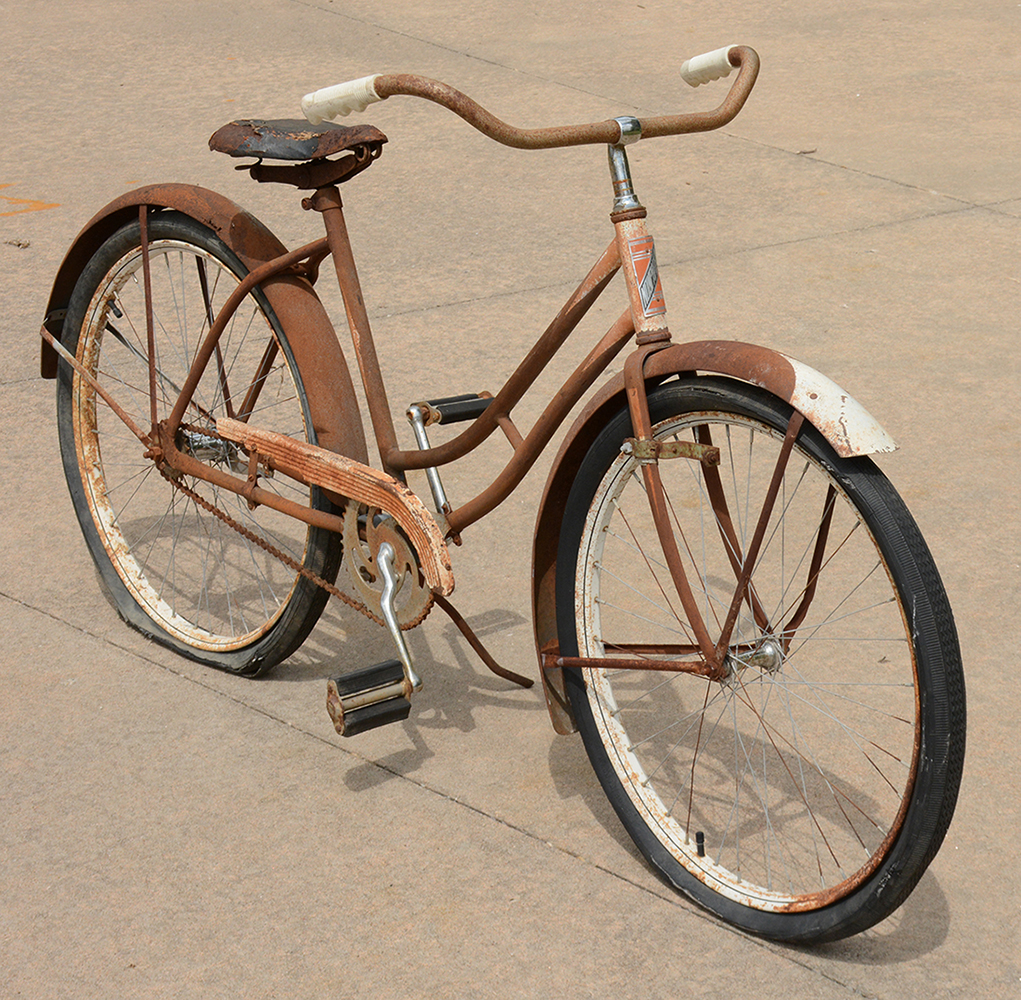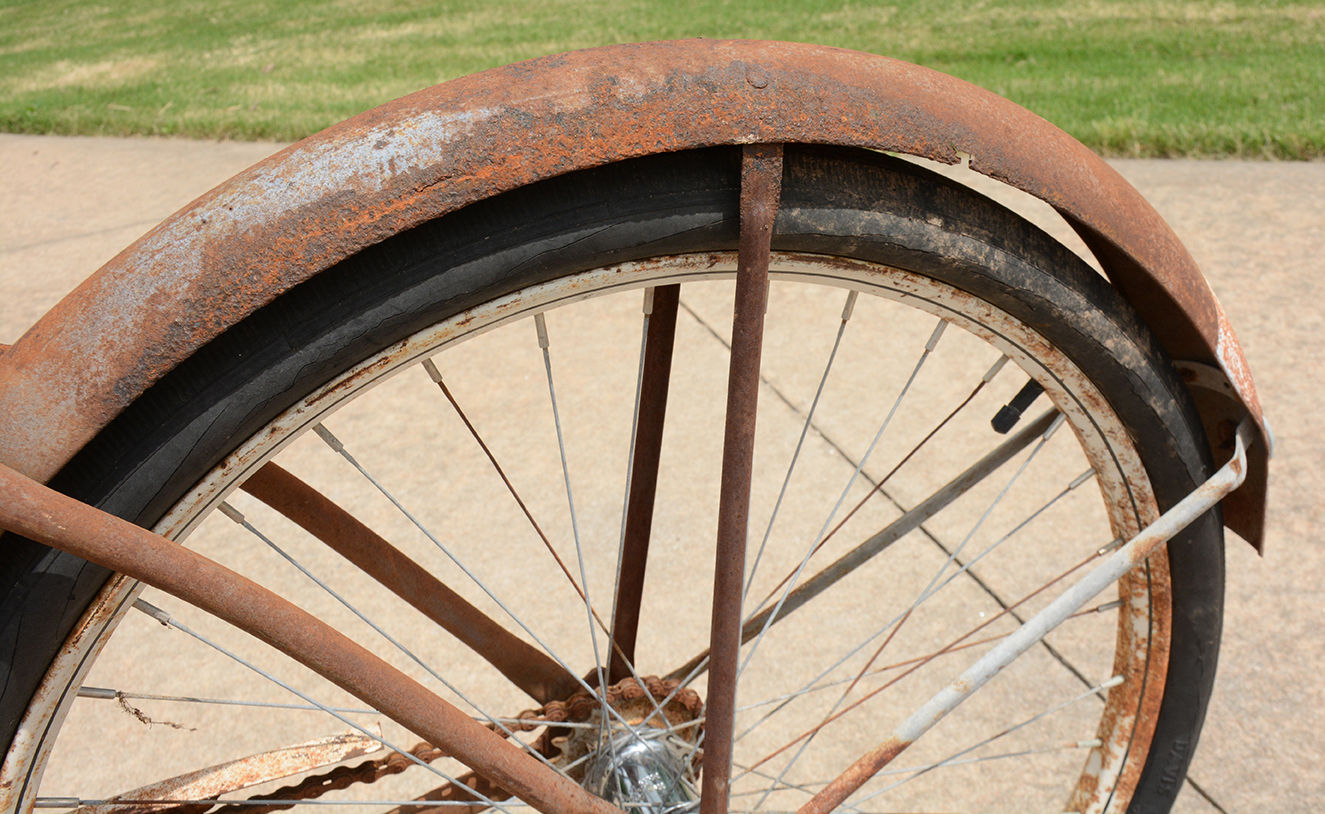 I'm not as into girls' bikes as I am boys' bikes, but this one just caught my eye ever since I spotted it on Marketplace about a month or so ago. I don't know, the frame shape just looked art deco and elegant to me. The top and down tubes are parallel until they gently curve into the bottom bracket and seat tube, instead of having some weird negative space between the two bars like what I see on most other girls' bikes. The patina looks uniform, with enough hints of what the bike used to look like poking through the rust. It all just looks nice to me. I almost can't wait to get it rolling again.