Here is a great riding old bike.
Late teens/20's Pierce model D.B.R.R. Motorbike. Looks rough, rides great.
Rolls on a modern wheelset of alloy rims, panracer tires and new tubes, laced to late 1940's New Departure hubs. The paint is toast, there are a few dings in the frame, head tube, top tube, down tube, that don't affect the ride. The chain has been replaced with a newer diamond chain, the original chain was stretched out almost 2 inches. The pedals are Torrington #10 in great shape. The saddle has been recovered by me. The Pierce stickers on the top tube are repops, by me. The head badge, grips (thompson) and drop stand have been replaced. It has a stainless seat post, about 14" long so a taller rider can enjoy it if desired. I have put hundreds of miles on this since putting it together and it is a blast to ride.
Does not come with the lights. Any questions or for more photos, dm me through the link below.
1,000.00 usd, plus the ride. PP f/f, postal m.o. or cash.
First photo is what it looked like when I got it.
Still have the original wheels if you want them, additional shipping applies.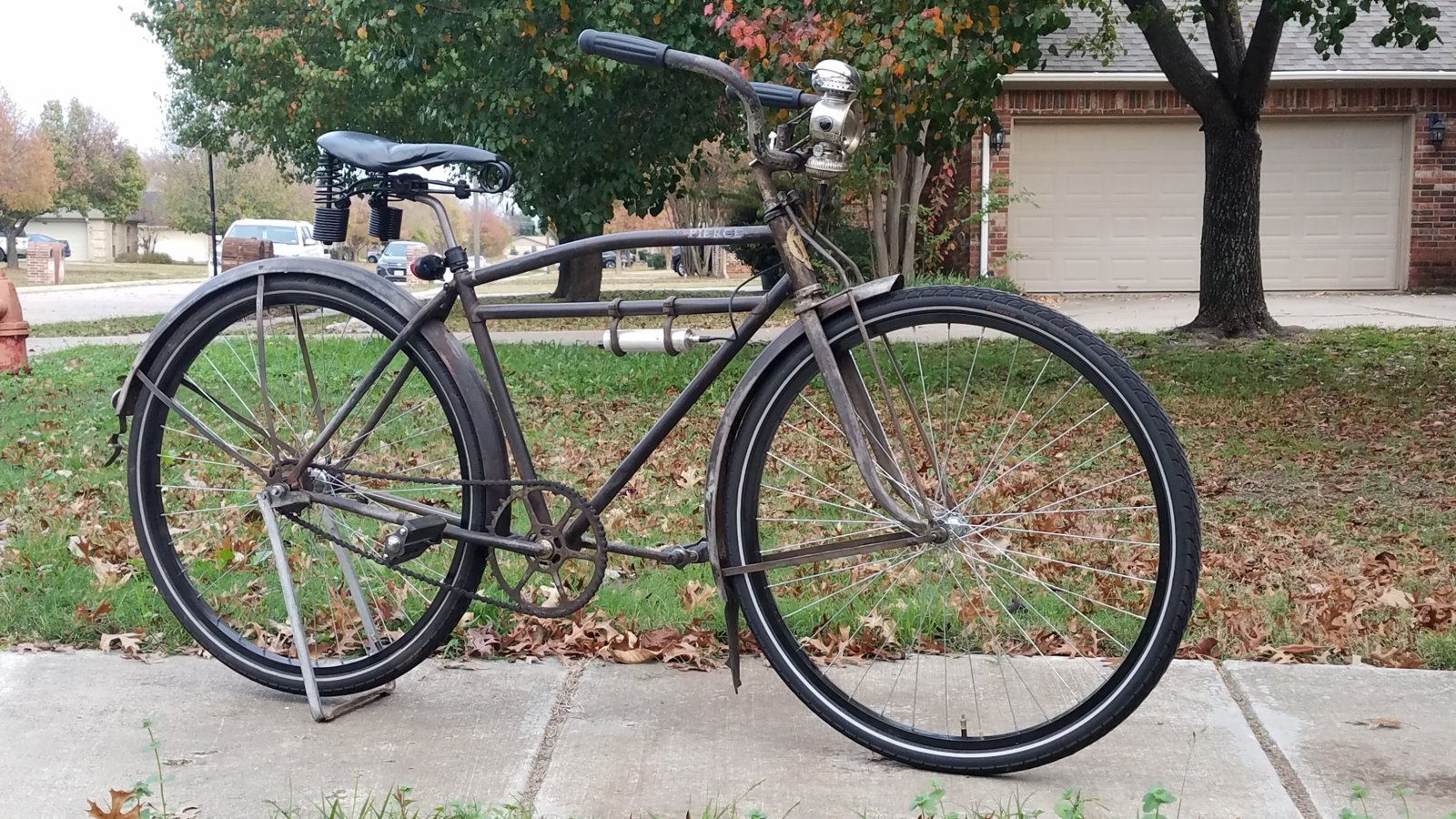 Last edited: