I was recently rebuilding 2 sets of Torrington 3-1/4" (ladies?) pedals. One set from my 53 huffy boys 24", and the other from my 41 Schwinn. I strongly suspect the Huffy's pedals are original to the bike. The ones on the Schwinn, I doubt it.
These 2 sets of pedals are almost the same, but I don't know whether they are 6's or 9's. Torrington's numbering system makes no sense, and from reading old threads around here it appears they recycled model numbers, sometimes in the same era.
I have seen some nickel plated Torringtons get sold here, as well as some cad plated ones that had clips instead of nuts, and also black ones from wartime. This got me wondering, what did they do when? My pedals are at least partly chrome, but the parts are not all plated the same.
Have a look at this. This is one off of the 41, but could be any year, after cleaning with evaporust. The barrel, and back plate are obviously chrome plated. The cage is chrome plated, but only on the outside. It seems they left the inside plain nickel somehow, as the area facing the bearing is clearly a different color.
The weird part is the bearing cups. They are not plated at all, just dark gray steel, maybe from heat treating the bearing surfaces? Did Torrington paint them? Has anyone else encountered this?
Any idea what year or period these were made in? Prewar or Postwar? Or what model they are?
And now here is one off of the 53 Huffy. Unfortunately the pictures turned out badly, and the pedals are already back together. I did not strip the cages completely either, I just cleaned them up and regreased for now. They definitely have chrome barrels and chrome back plates. The cage is hard to tell. The bearing cups though, are not bare steel like the others. They don't match the chrome barrels though. They are probably nickel.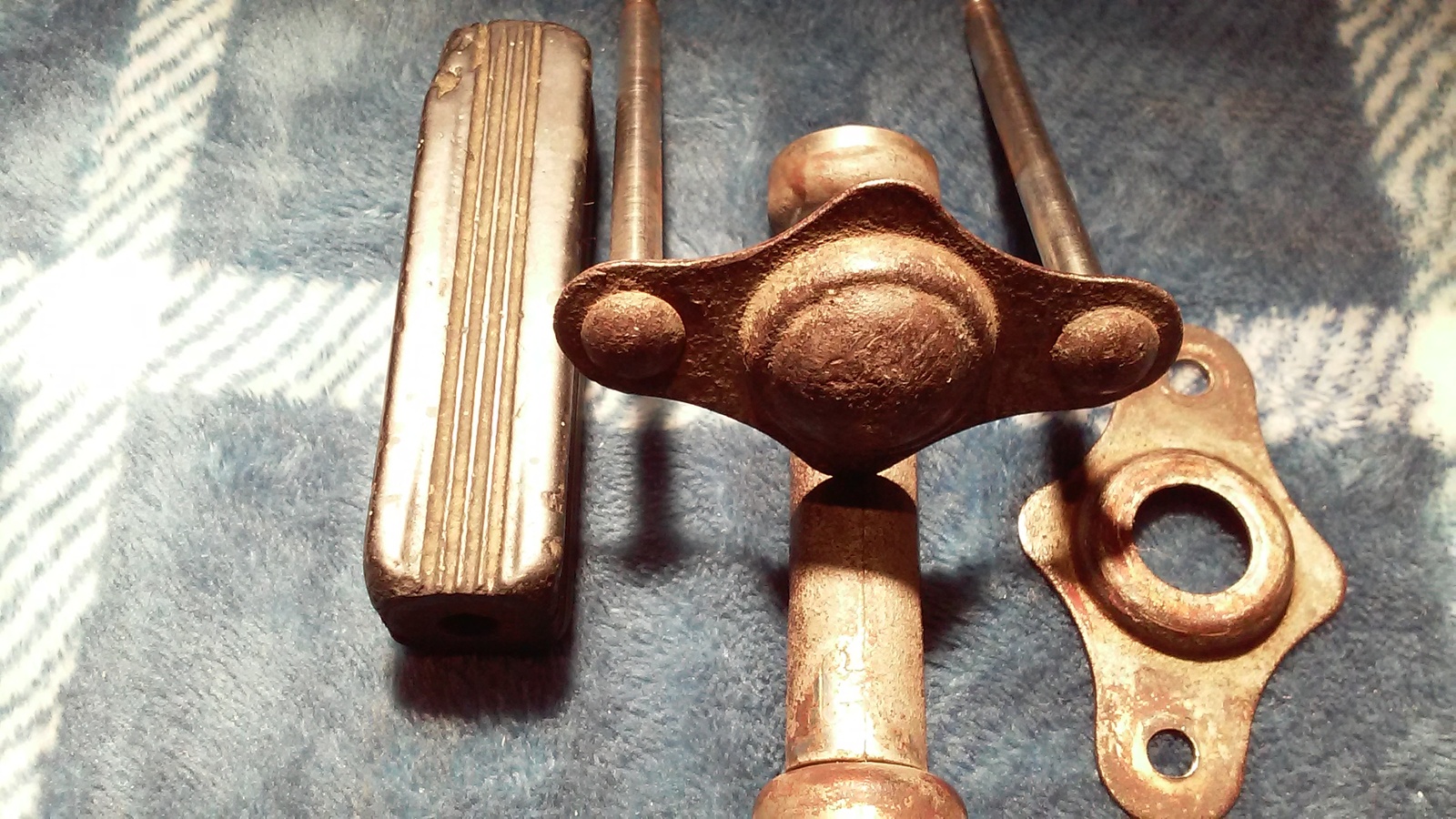 And then there are the nuts that hold it all together... All I have seen looked like they were made of rust. Were they plated originally and with what?
Last edited: