*saddle not included*
I'm in the process of selling much of my bicycle collection. This one is an extremely rare two-Speed Shaft Drive full suspension- 1909 cushion Pope Model 900.
There are no touch ups, the paint was stripped away to original (or what is left of it). The paint could bear some further overspray removal in some spots. It is loosely reassembled after I had cleaned up much of the internals several years ago. Not quite ready to ride. Some small hardware and cover missing from rear hub. The suspension functions well and the rear hub/gear set moves freely. I've mounted but not glued a nice set of pneumatic (not solid) Dunbar/Harper reproduction tires. The Christy racing saddle is not included; I do not have a correct saddle for it.
The fork is not bent, and the blades will align themselves uniformly with the head tube angle once the preload on the fork springer is correctly adjusted.
It appears to be very complete otherwise, with correct pedals, handle bars, and original grips! There is a remnant Bell half still attached to the handlebar. What little plating remains is original, it would be a good candidate for re-nickel and restoration, but I was planning to service and ride as is.
The price is $2900 bucks. Enjoy the photos!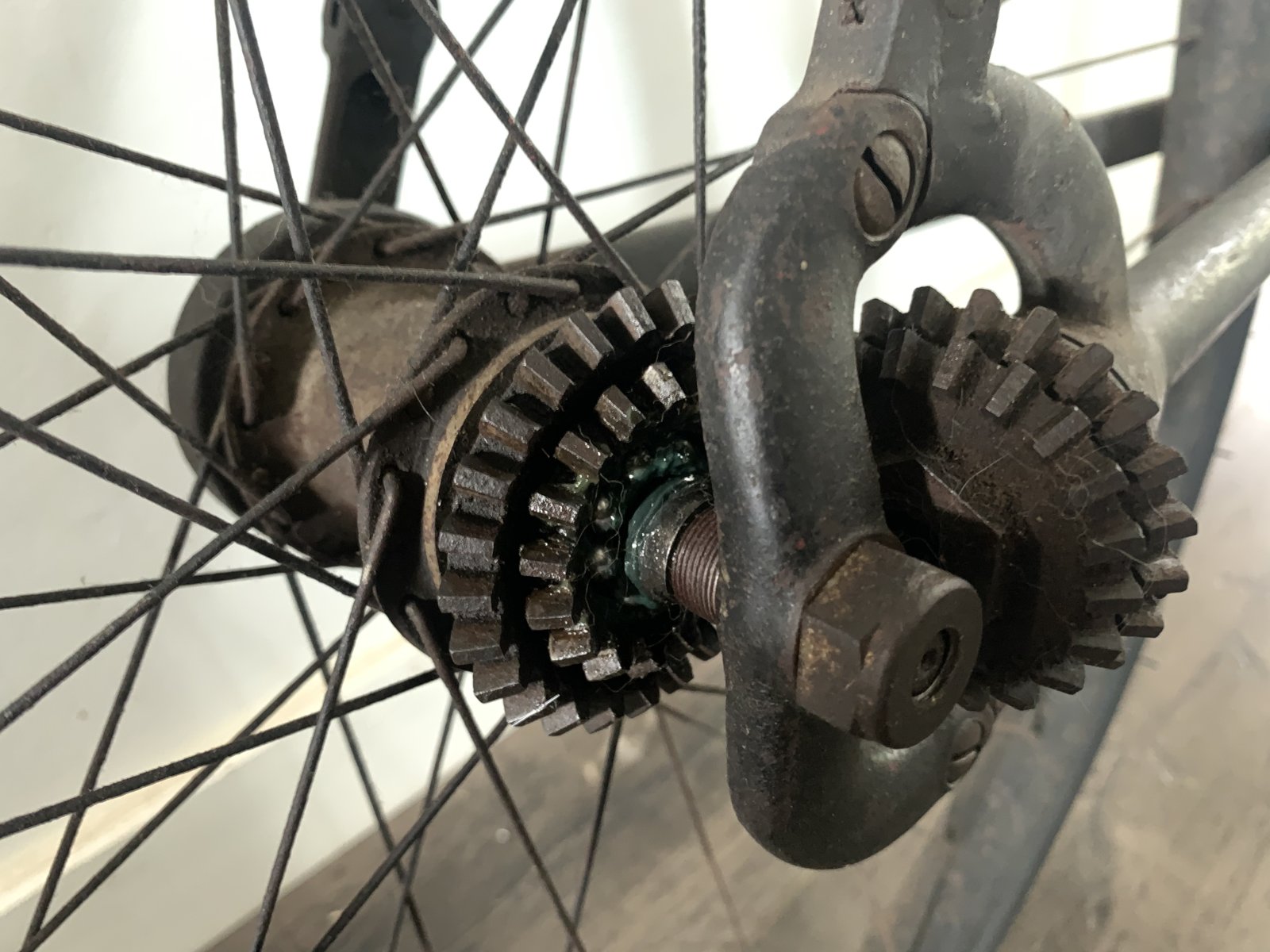 Last edited: