Mar 25, 2018
5
11
49
Bayport, NY, USA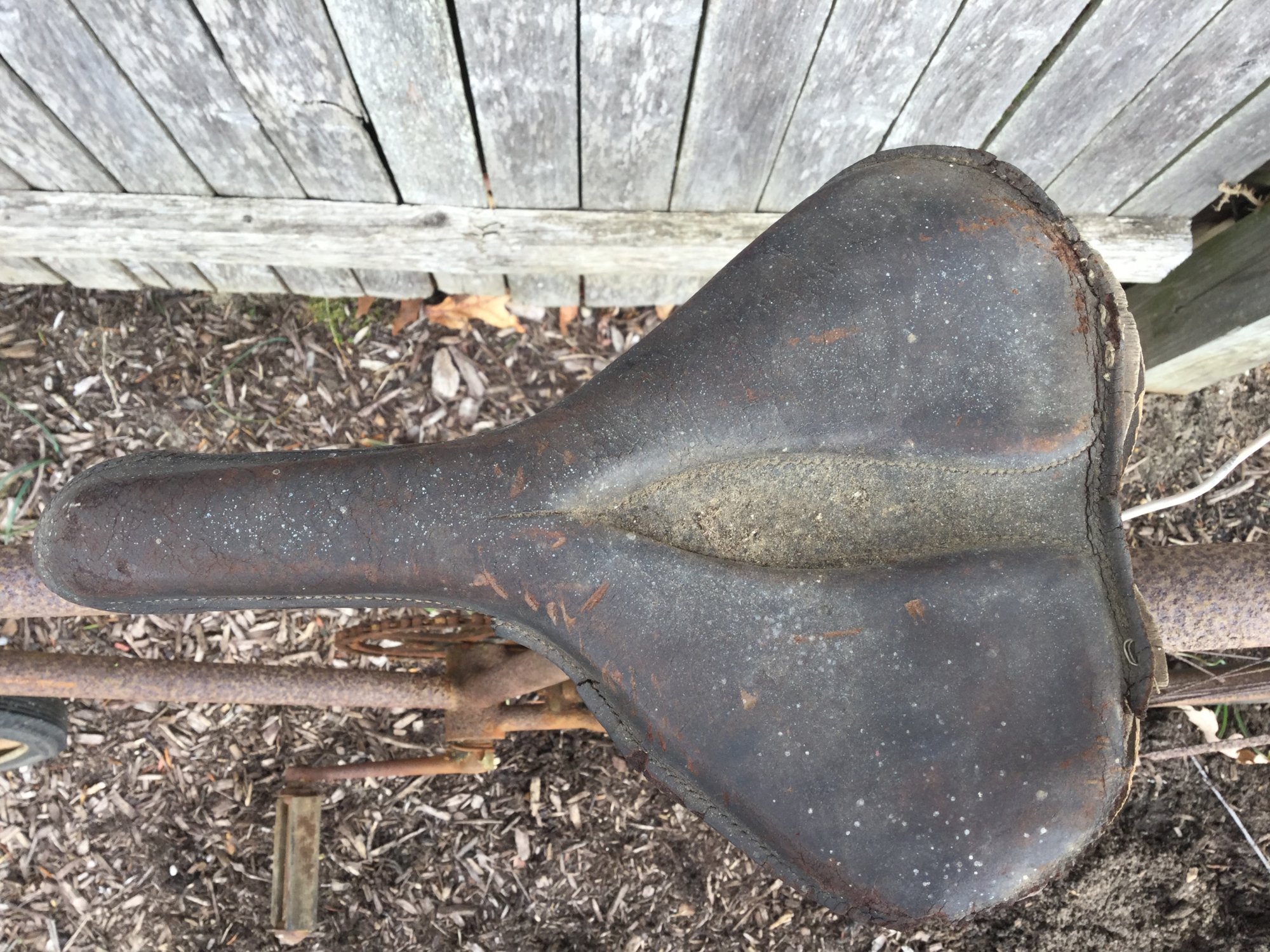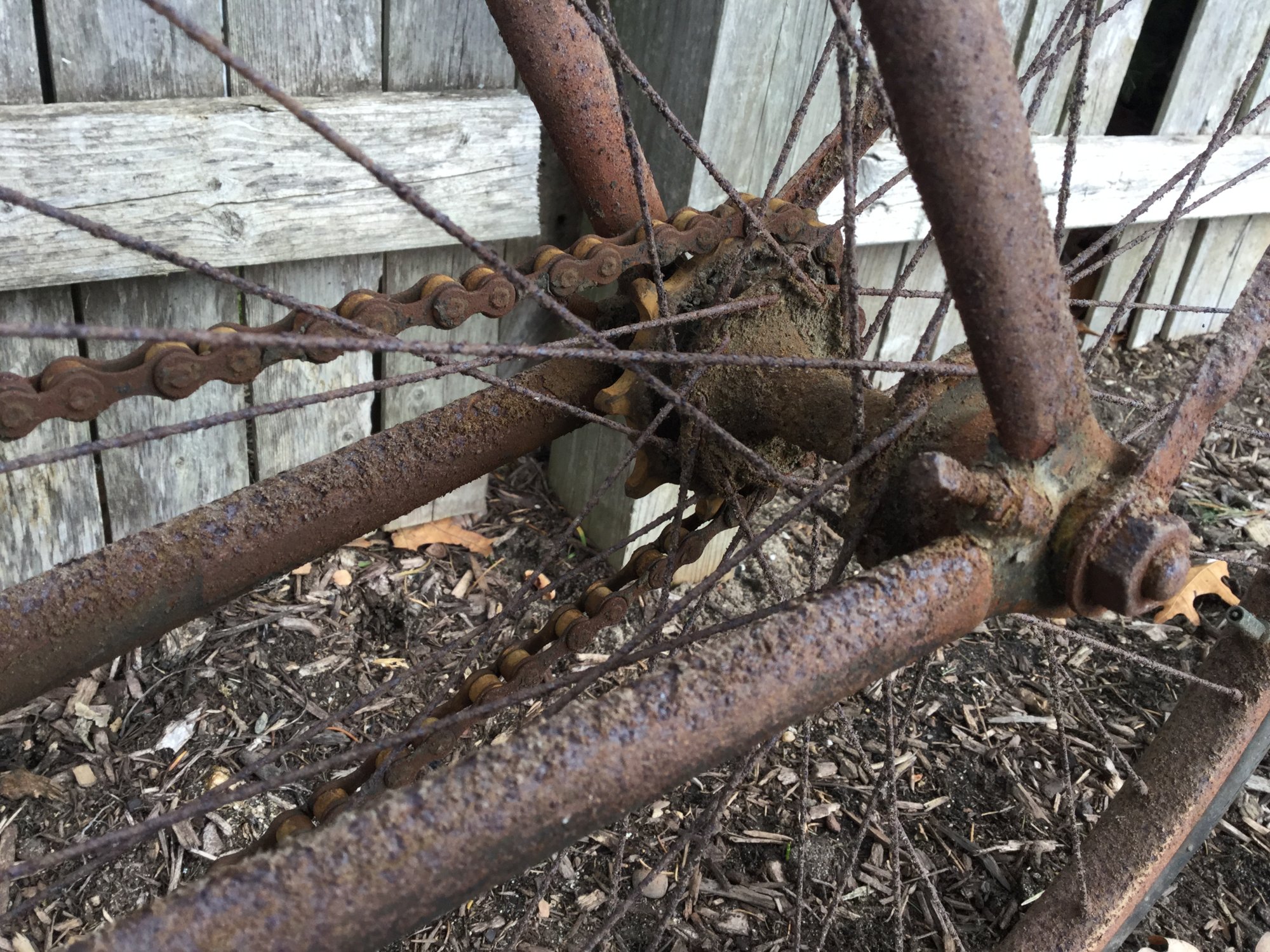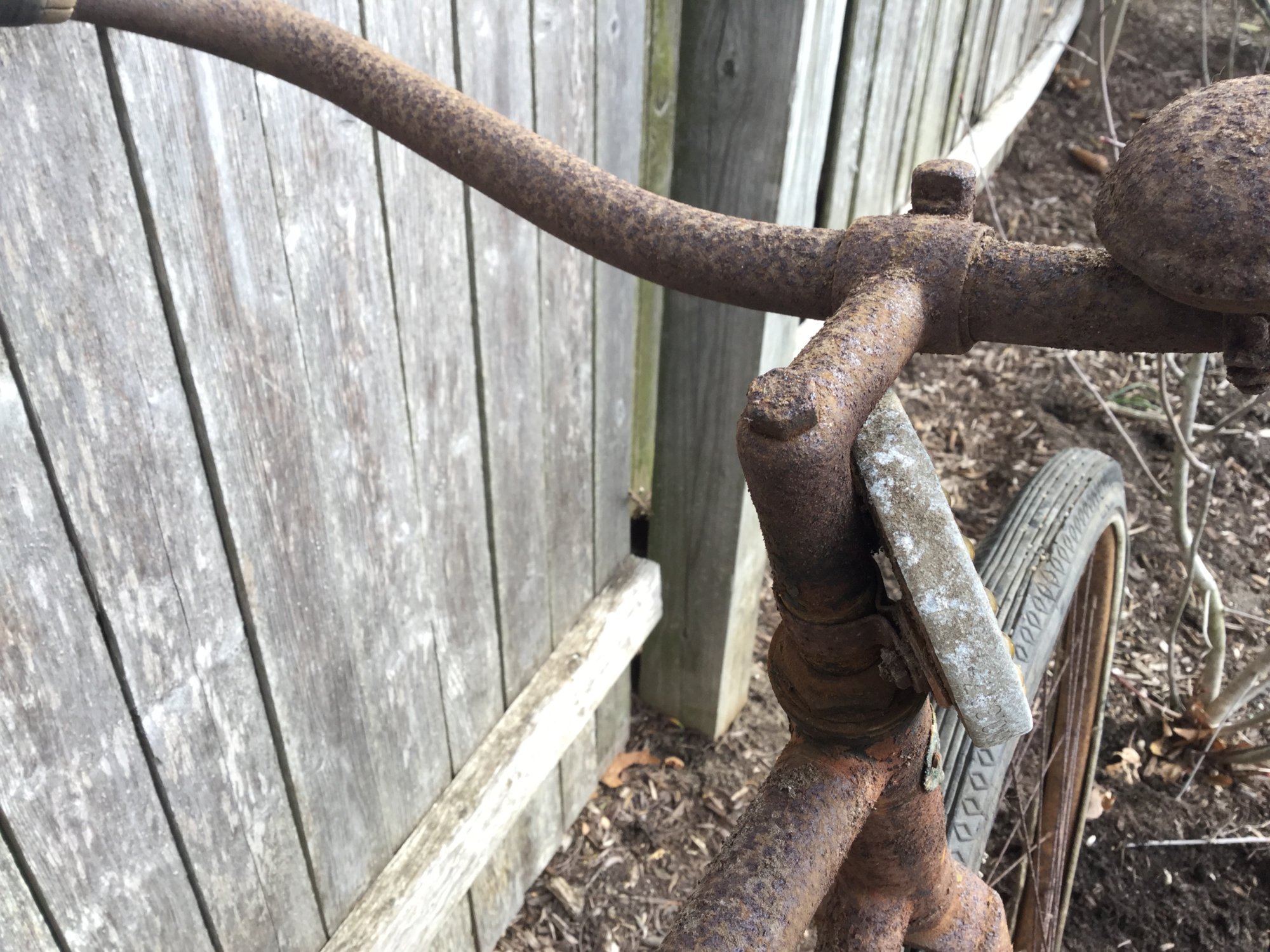 Hello! I'm new here and need some advice. I recently acquired my first vintage bicycle, a pre-1910 Iver Johnson in totally rusty condition. It spent many decades in my neighbor's leaky garage. I'm dating it based on the Iver Johnson thread here on the Cabe that uses serial numbers. Looks like 180203. The bicycle appears to be all original and solid, and the pedals crank easily. Spokes are rusty but seem strong. There is no brake, coaster or otherwise. The front tire is missing the tube. 26" tires. Believe it or not, the bell actually rings, in a rusty sort of way. The handlebar grip are wood.
I guess my question is, what do I do? Is it ok to wire brush it?
I'd appreciate any and all advice. Thanks!
Last edited: