Wore out three sets of tires already!
Seat is the correct look for 35-36 era Motorbike, Cycleplane, Aerocycle and Im told a few others along the way. Only difference is the lack of slot in the chassis....
I was saving this for my 41 autocycle but Im going to use the correct one for that one and let this one go.
This is very solid "deep pan" saddle with what appears to be chrome popping thru the black paint on the chassis which I would rather let the new owner reveal. I have been riding my 36 CWC with this saddle for better than 20 miles or so but now the 36 is sold and the seat remains.
There is surface pitting across the top pan but no rust showing or any weakness or any of that nonsense and the seat is strong enough to withstand a 200lb dude cruising it with zero issues. Still has original fabric pinched in the seat where it was cut off but appears to be black....
Tons of pictures below to show condition but Im more than willing to answer questions:
Last picture shows general size as it relates to my old 36 CWC.
Paypal preferred...
350 shipped
Prefer to limit shipping to US areas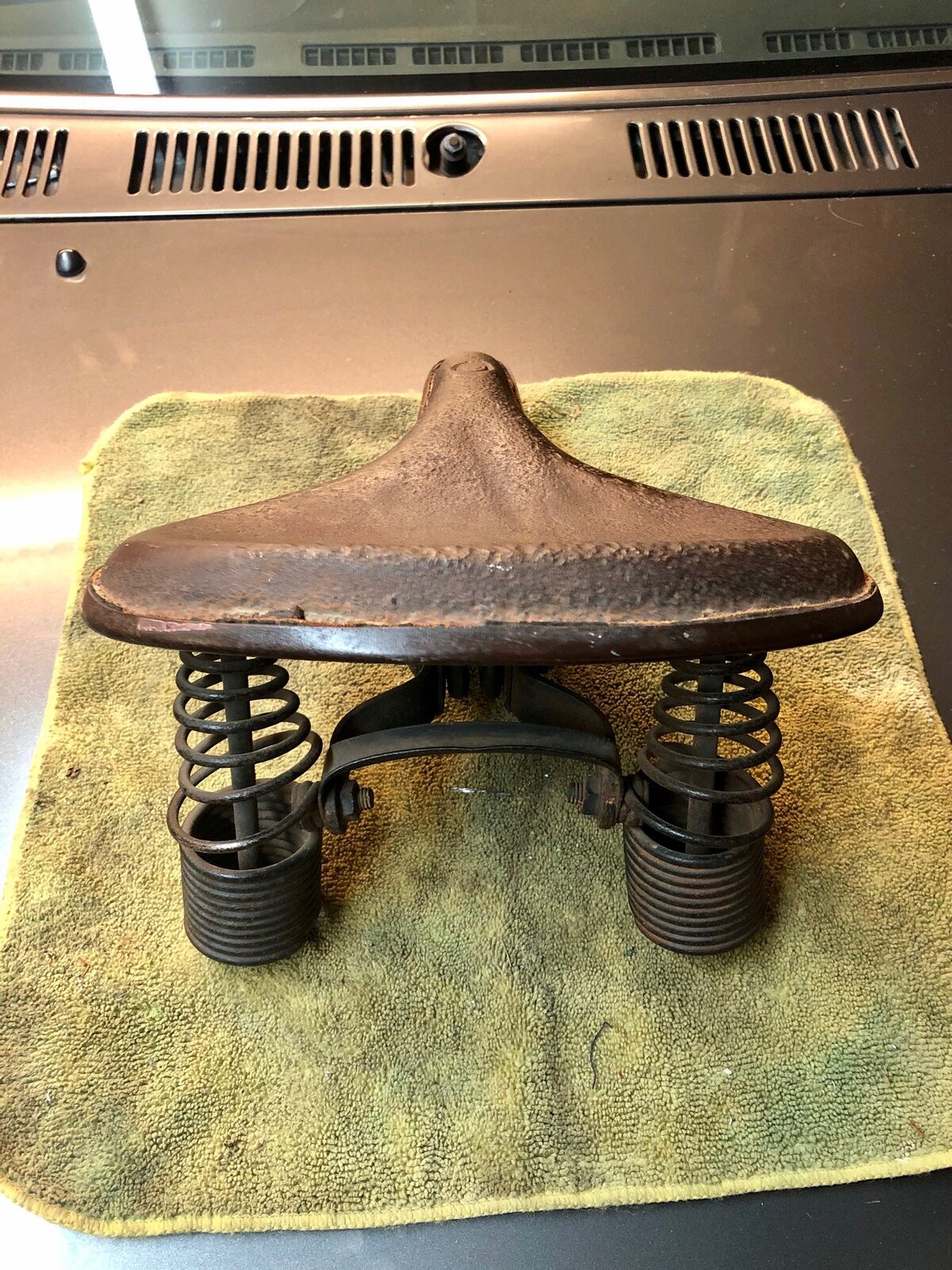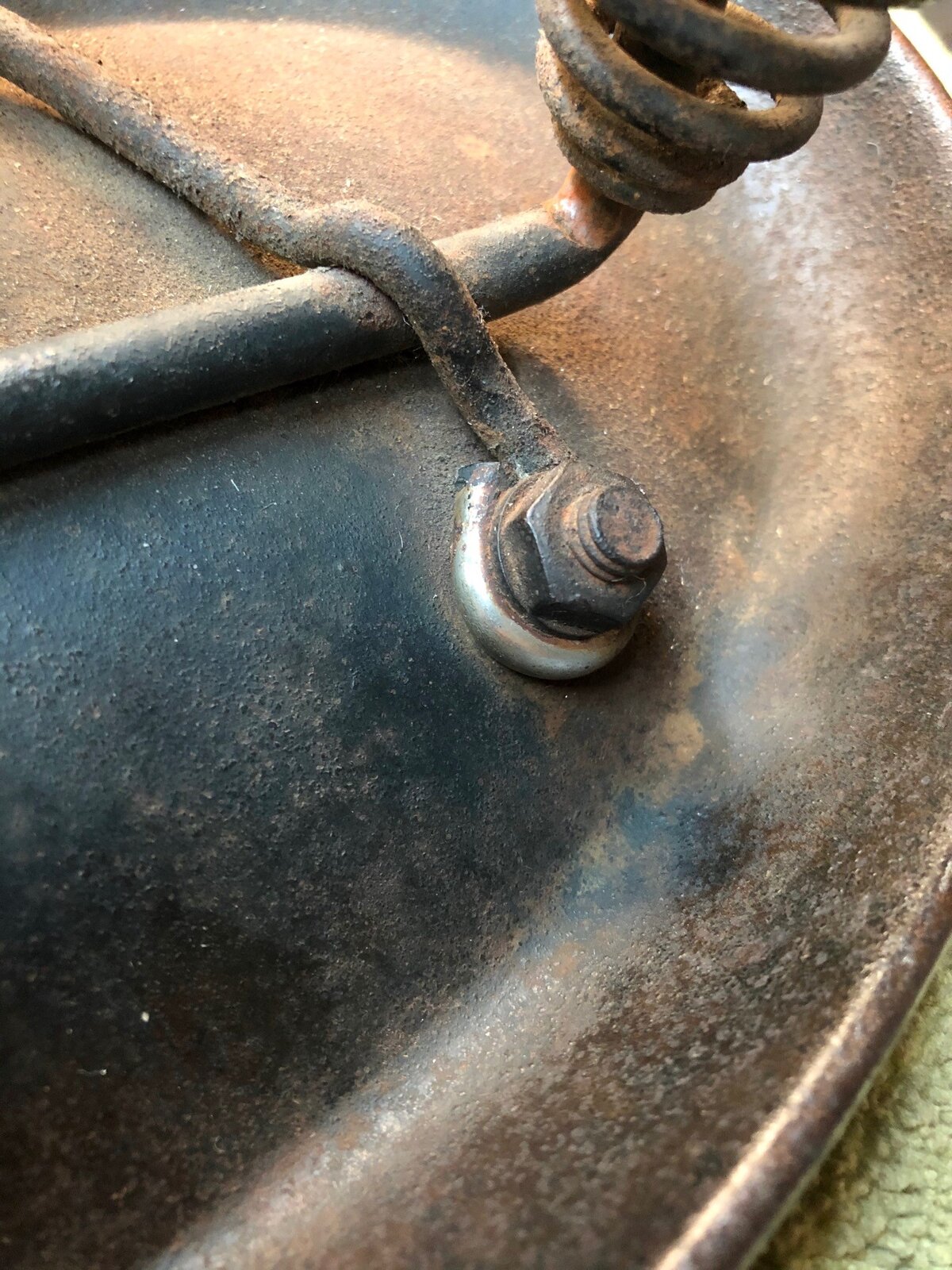 Last edited: