Very nice ladies Shelby, Klinedinst Special badged, pre war, 40/41, pre amf. The biscuit headlight has some rust, haven't even opened it up, as of now, I would say it doesn't work.
Rims have surface rust, front has chrome loss. Nice Carlisle tires in great shape, a very nice rider as it is. Paint is in good condition, typical paint loss for its age. Saddle is worn, but springs are good.
Pretty sure that the handle bar and headlight are not original, Western flyer grips.
Bike shows well, I bought it because it was going to be parted and I can't keep it.
235.00
200.00 obo
175.00, shipping is on your dime. I will supply a bike box and pack it if you want. Prefer shipbikes.com with pick up from my house. Any questions, pm me please.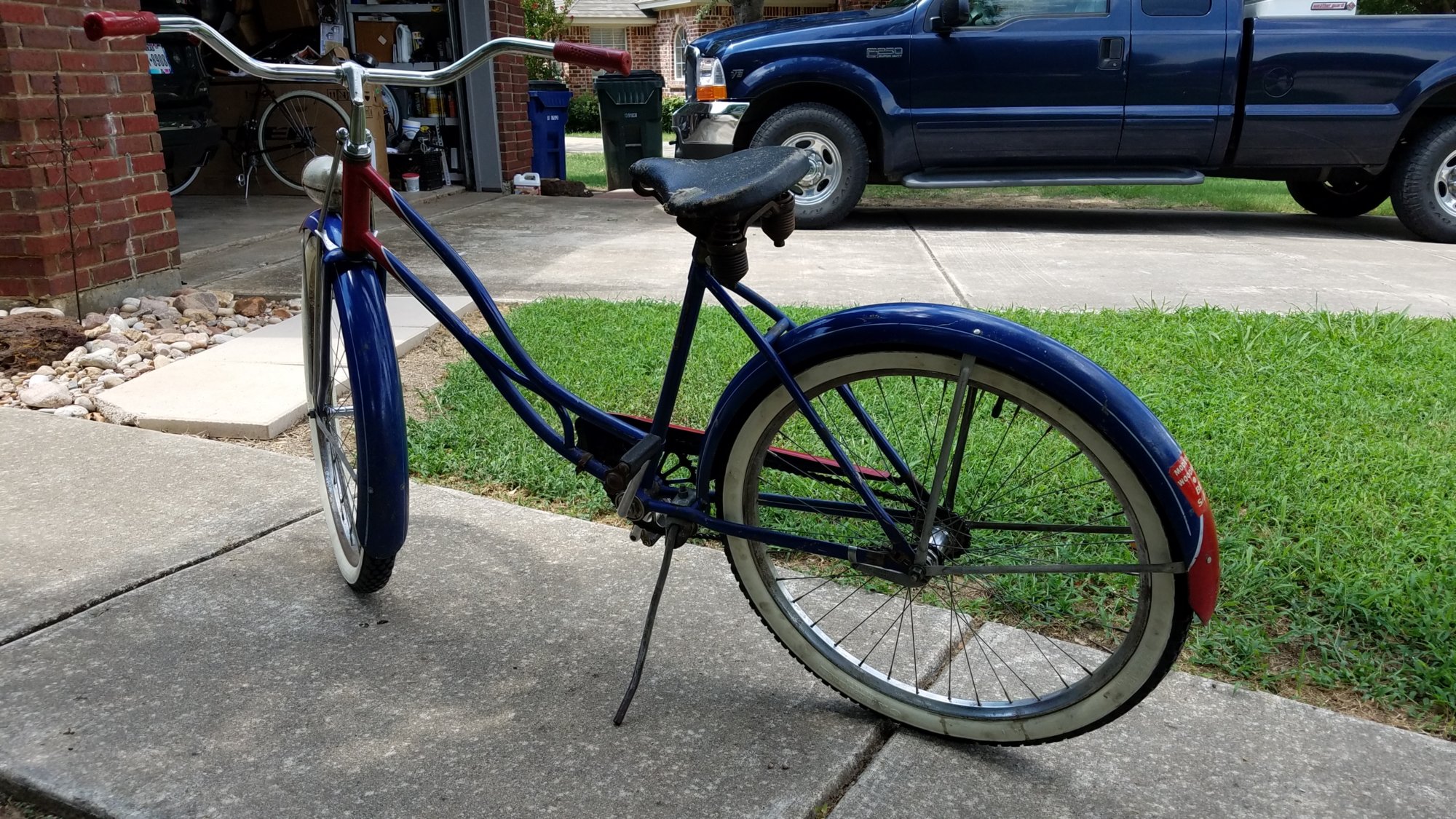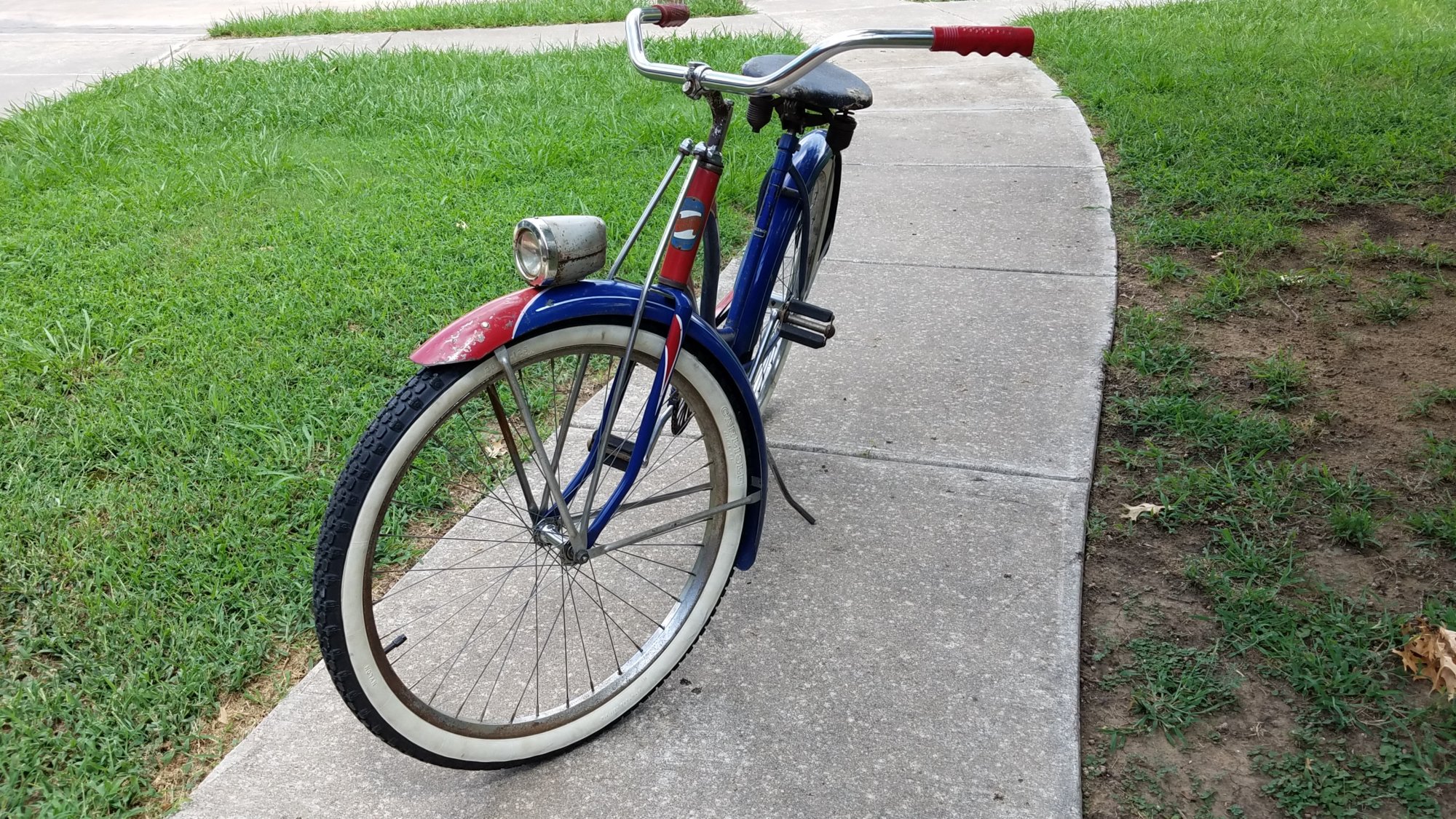 Last edited: