for 40 bucks I had to go pick this up... this must be what it is like living back east!!! everyone should search San Francisco Bay Area Craigslist for Schwinn. for extra giggles have them posted by highest price first. WTF!! (why the face) ... prices are nuts here.
the guy who had it said it was 1941 based on some internet research, thankfully he did no research on parts prices
rims say Superior by the valve stem. I did not see a name on the kickstand. one old pedal, I think is a mens. one cheap replacement.
rear fender is Chrome and bolts to the axle with stamped braces that have screws and nuts holding the braces rather than rivets.. I think the fenders are later braces earlier.. welded on seat clamp, holes in the chainring, I notice the fork is different than my 1950 Fork. headset as well. I don't know if they show up on the pics, but much of the original box pinstripes are still here. I thought it was a repaint before I saw it. ... badge is missing.
my favorite part? about 20 minutes before I found this on Craigslist I inquired about a mens frame for sale in a photo in the So Cal bike swap post. frame was sold but then I asked about a lightweight chain guard also in the pic ... pre war bolt on $60 bucks (plus shipping)... (and it did not come with the rest of the bike) .. I need a maroon or violet 50's 60's one right now so I passed. for some reason, I thought there was no chain guard at all on this bike. must have been looking at the holes in the crank gear.
took it for a little spin, 40 PSI and the tires (not Schwinn) did not explode yet and it has been an hour so I'll call them good. coaster brake needs an overhaul... I have rebuilt 2 or 3 which makes me an expert now.
G57853 serial #
do these parts look like 1941? can anyone tell me anything about this HEAVY basket? what about the wheels with SUPERIOR on them .. what about the kickstand?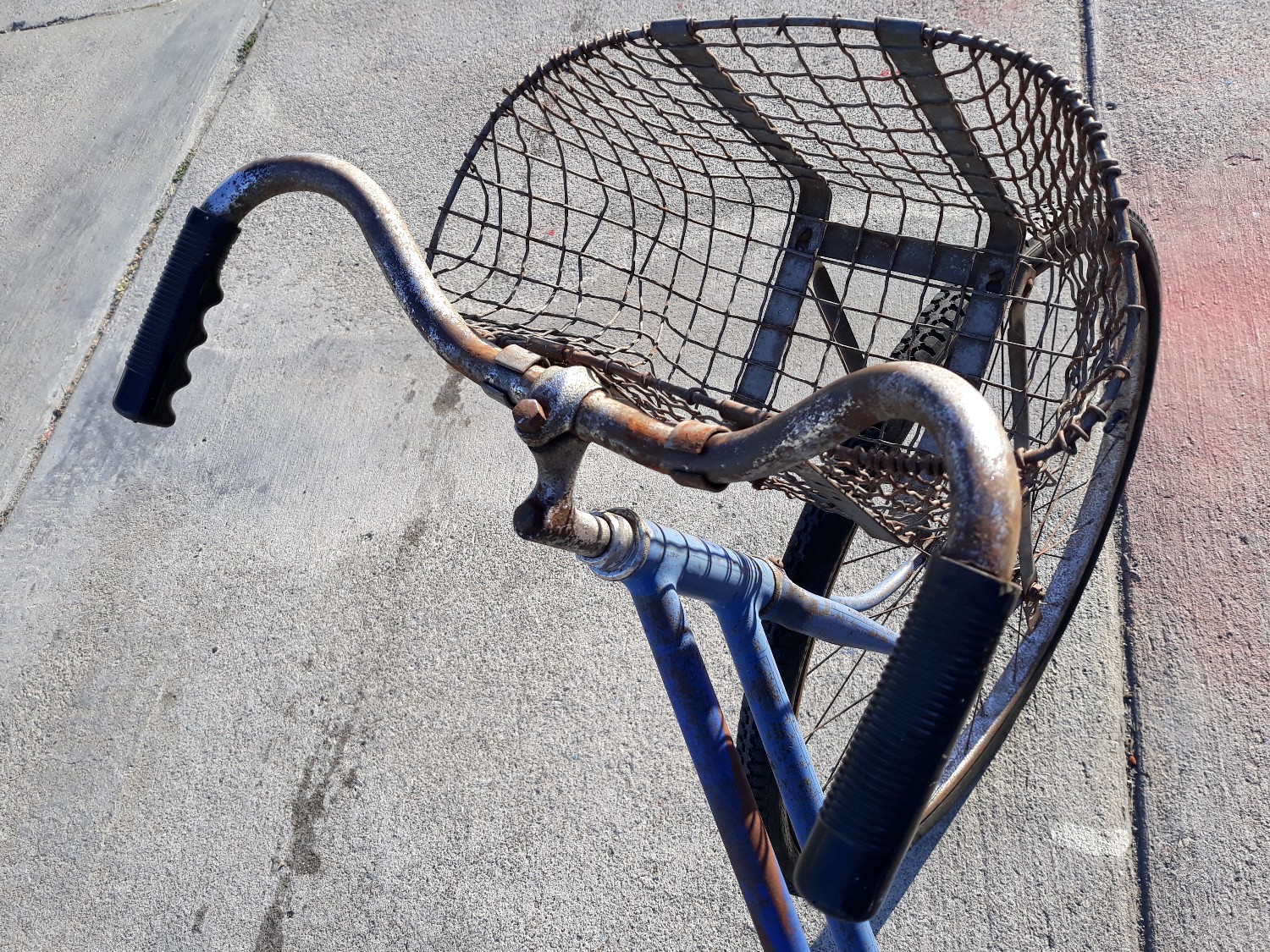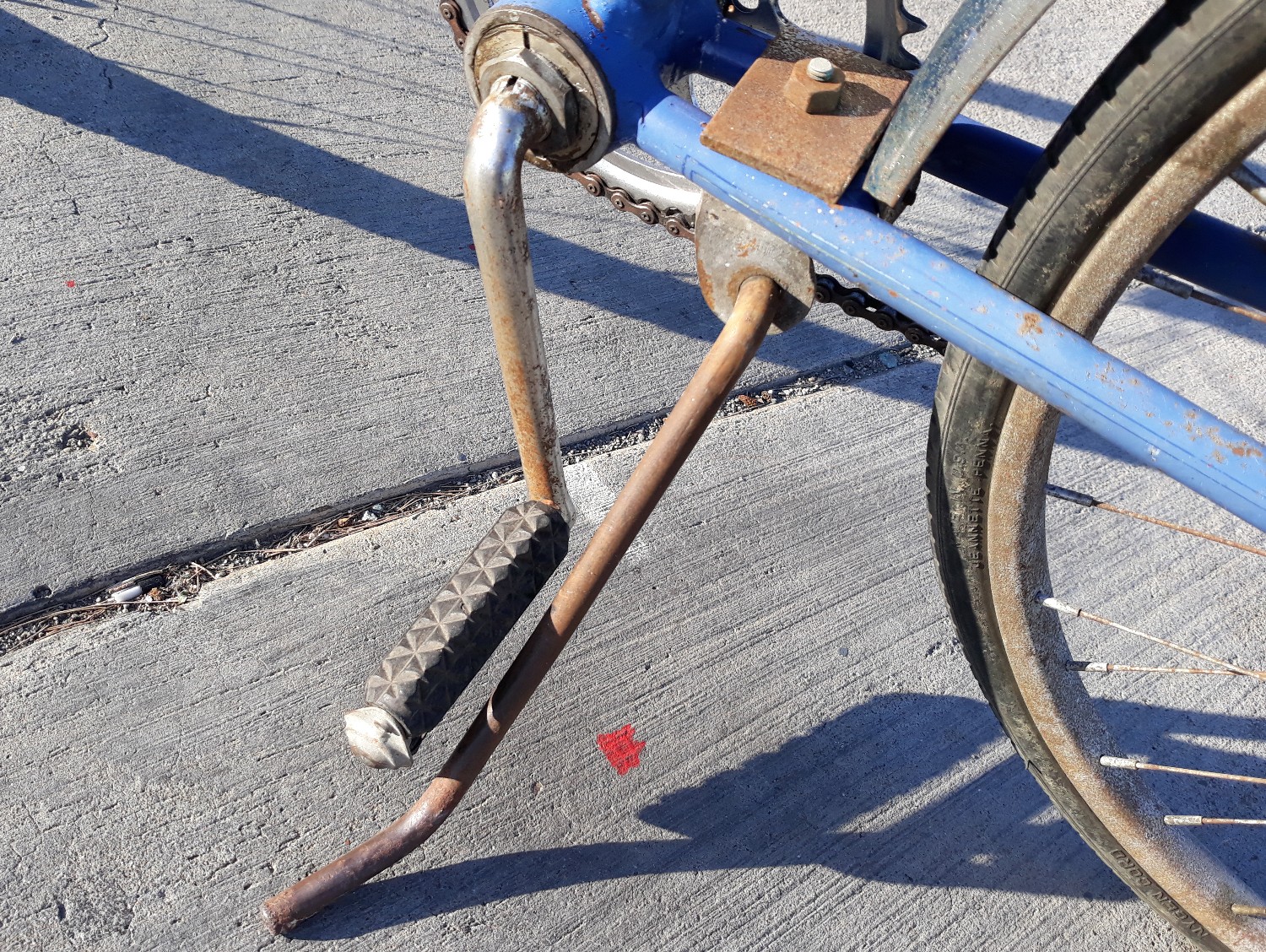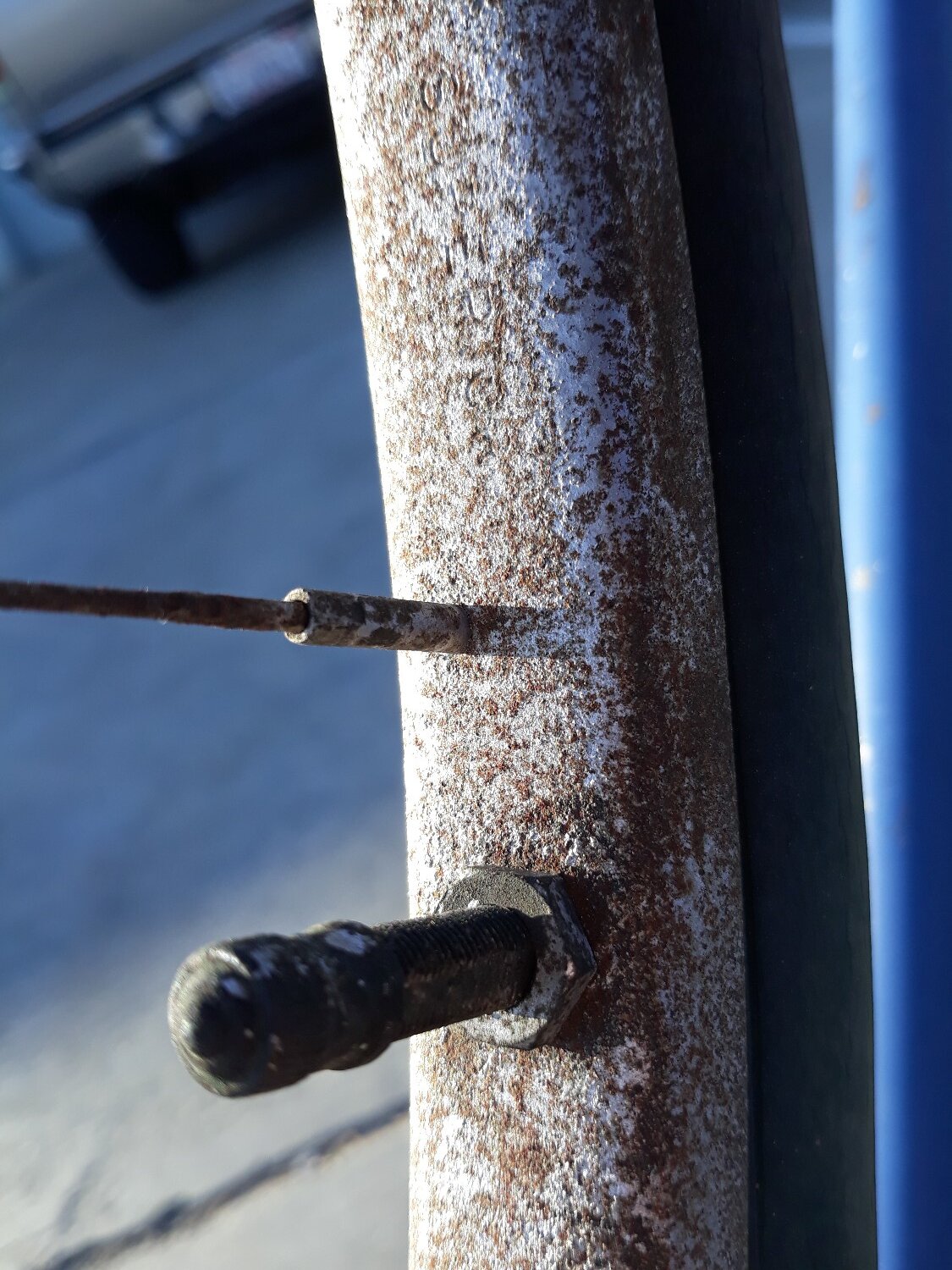 Last edited: