Riding a '38 Autocycle Deluxe
Oct 12, 2016
4,481
Bellows Falls VT
Pre WW2 Colson Bullnose Cruiser Project / Parts!
Prices included shipping within the Continental US!
Frame & fork have been overpainted. Has threaded holes to sides of headtube for Bullnose tank. Og fork has a bend to the steering tube at the lower race and top thread issues. SOLD
Deep fenders with flat curved braces. Pretty good set will need some cosmetics. Correct for Cruiser modesl and may work for others like the Supercruiser & Clipper but do CHECK with the experts first! SOLD
Forged fork complete with all hardware (orange) SOLD
Truss rods & top plate SOLD
Crank complete minus bb cups SOLD
Seatpost & shim SOLD
Guard SOLD
All gone! Thank you CABE!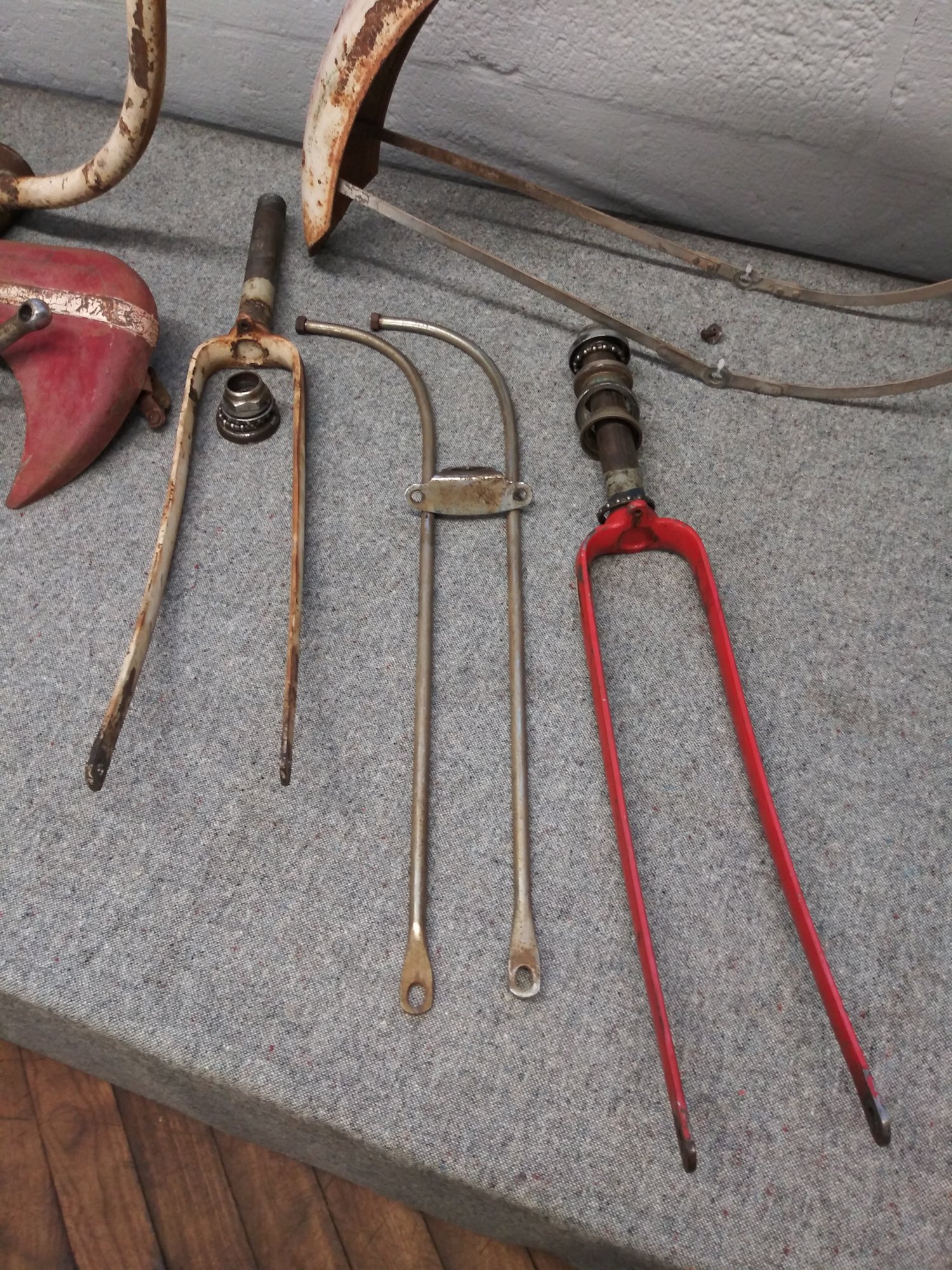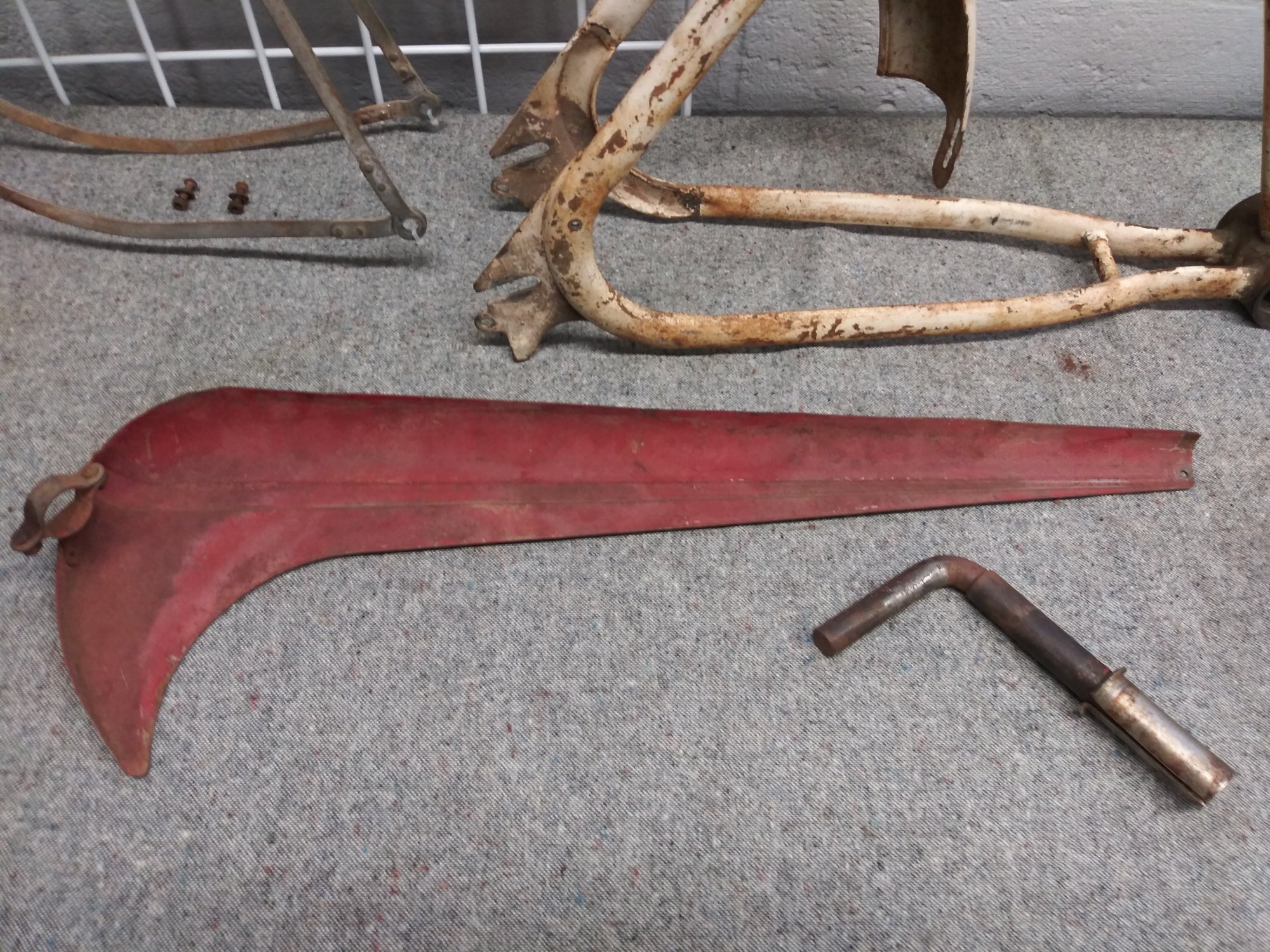 Last edited: