I'm the Wiz, and nobody beats me!
The name Streamliner was specific to BFG badged bikes starting in the first few years before WWII. Lots of model name and number changes came about in 49-50 and I believe the Streamliner name was dropped or absent. Then for one year only, 1953, Schwinn named their B6 model the Streamliner and it was no longer a BFG specific name. The name Streamliner was then used on a new D model starting in 1954 that was basically equipped as the older Hornet using a cantilever frame. The name was again dropped after 1958 and then showed up again for one more year in 1961.
I purchased this 1941 Streamliner from Dan when he was selling his collection before he sold his house and moved across the country.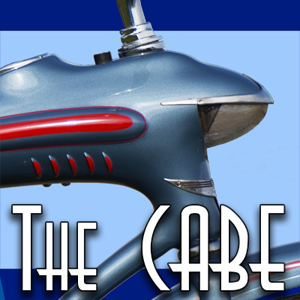 We'll start the thread today since Nick just picked up a new Schwinn at the local swap today: 1973 Apple Krate. 5 speed. Disc brakes. Original and looks pretty complete. Has not been cleaned at all, I'm sure you couldn't tell ;-) Will likely see this in the For Sale section soon, you...

thecabe.com