Riding a '38 Autocycle Deluxe
OK,Im going to start with the one "major flaw"
The original horn was replaced as it looks like it had battery corrosion/explosion which resulted in paint loss on tank AND seatpost tube It looks like some of the "red" paint >>The TANK has NO rust OR thinness to it at all,,I believe the previous owner removed all of the corrosion and used some close matching red water based paint which pretty much immediately when I started wiping the tank off with just water and a rag>>The pictures of JUST the tank off the bike are with that "paint" removed..
I would blend some real paint in..
Having said that..
Headlight? great!
Rims..rusty..
Seat? great!
Bars? Slighty rusty,not show quality..
Price drop..now Asking $1200 shipped in the USA in 2 boxes OR $1000 cash picked up in Southern RI on the CT/RI border right off rt 95
I have a BUNCH of pictures with the tank on and off of the bike..If theres anything specific you would like to see,just ask..
Or I MAY trade for or toward
*Hawthorne or Monark 5 bar
*pre 1980 comic books
*1975 - 1990 skateboards skateboard parts
Thank you,Jeff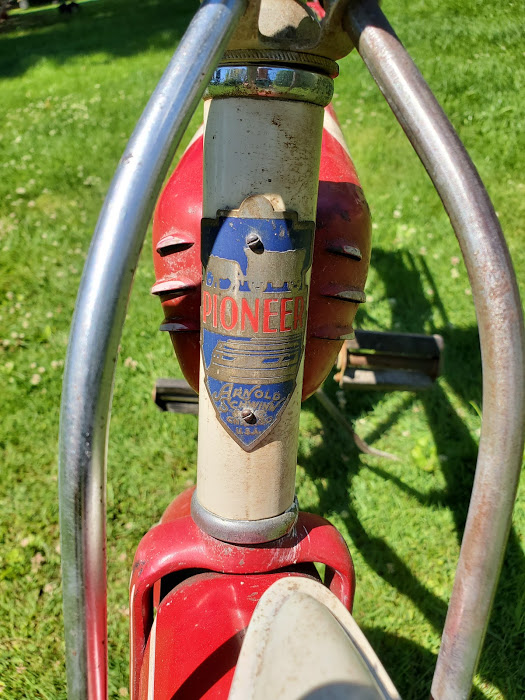 Last edited: