Finally riding a big boys bike
Here is a bike that I recently came across and luckily acquired... Serial #G51961, guessing per the CWC chart to be second half 1940. It came from some chicken coop in Ohio, and I fell in love this bikes rusty crusty patina. Seems to be 95% complete and all parts look to be original showing the same patina. Few things it was missing; couple front wheel spokes (though I'm confident I will be replacing all the spokes on both wheels), the elusive CWC drop stand, some misc. fender and axle hardware, grips, seat (which I just acquired one from
@lgrinnings
), and rear reflector. Morrow rear hub maker J - 4. Cannot tell what the front hub is, shape looks familiar to New Departure?
In the recent past
@Mr. Monkeyarms
as shown me A LOT and helped tremendously with my first few rebuilds. With the confidence gained from these
and the multitude of advice and parts from The Cabe, I am going to tackle this rebuild myself.
I wanted to ask the fine folks of The Cabe community a few questions before I begin this rebuild.
1- As for the patina of this bike, I am not painting or sanding this bike - the entire bike has a gritty beautiful crusty/rusty finish (which I like) with faint remnants and signs of the OG black paint. In the past I have rubbed boiled linseed oil or greasy old shop rags on the bike to enhance and protect this time acquired finish - but is there any thoughts here on this bike? Lightly rub with a fine steel wool/scotch brite and WD40 - or just straight to the boiled linseed oil or some other product? How much paint could I potentially get back, thoughts?
2- As for the horn, front light, and tail light - should I try to get them back up and running? If so what am I looking at here? Electrical things have not been my strong suite...
3- Does the front fender mount to the bottom of the front fork? Seems like it, but there are no threads in the most likely hole (red arrow in pic below)? Looks like the back holes were for a fork lock...
4- What makes the most sense for tire choice - vintage or new / black, whitewall, cream? Just curious on folks thoughts and opinions here.
5- Looking for correct dropstand and possibly gooseneck as mine seem slightly bent - let me knoiw if you have anything.
Greatly appreciate any thoughts and time given to this thread. I will keep the thread updated with progress!
Cheers,
Josh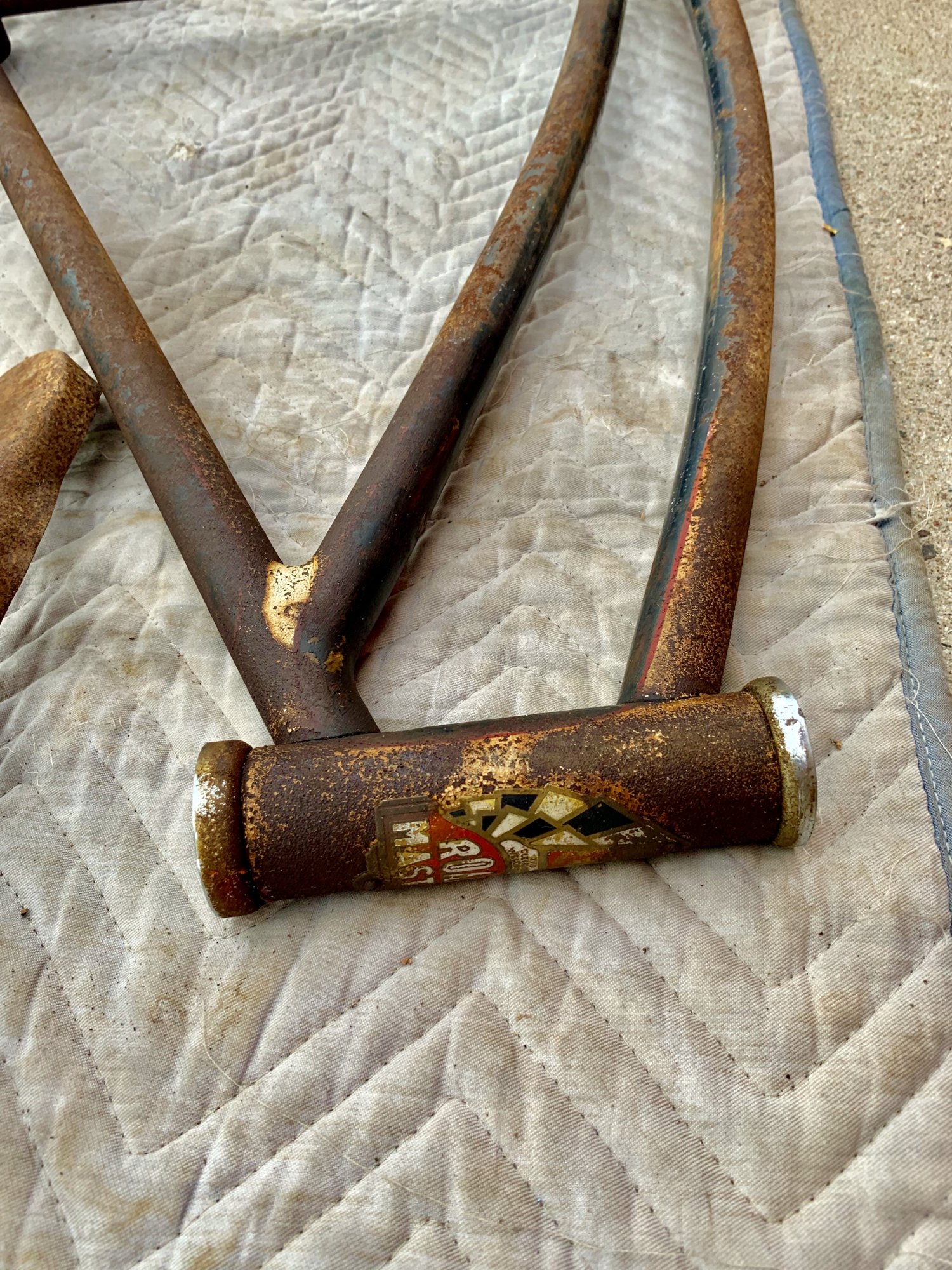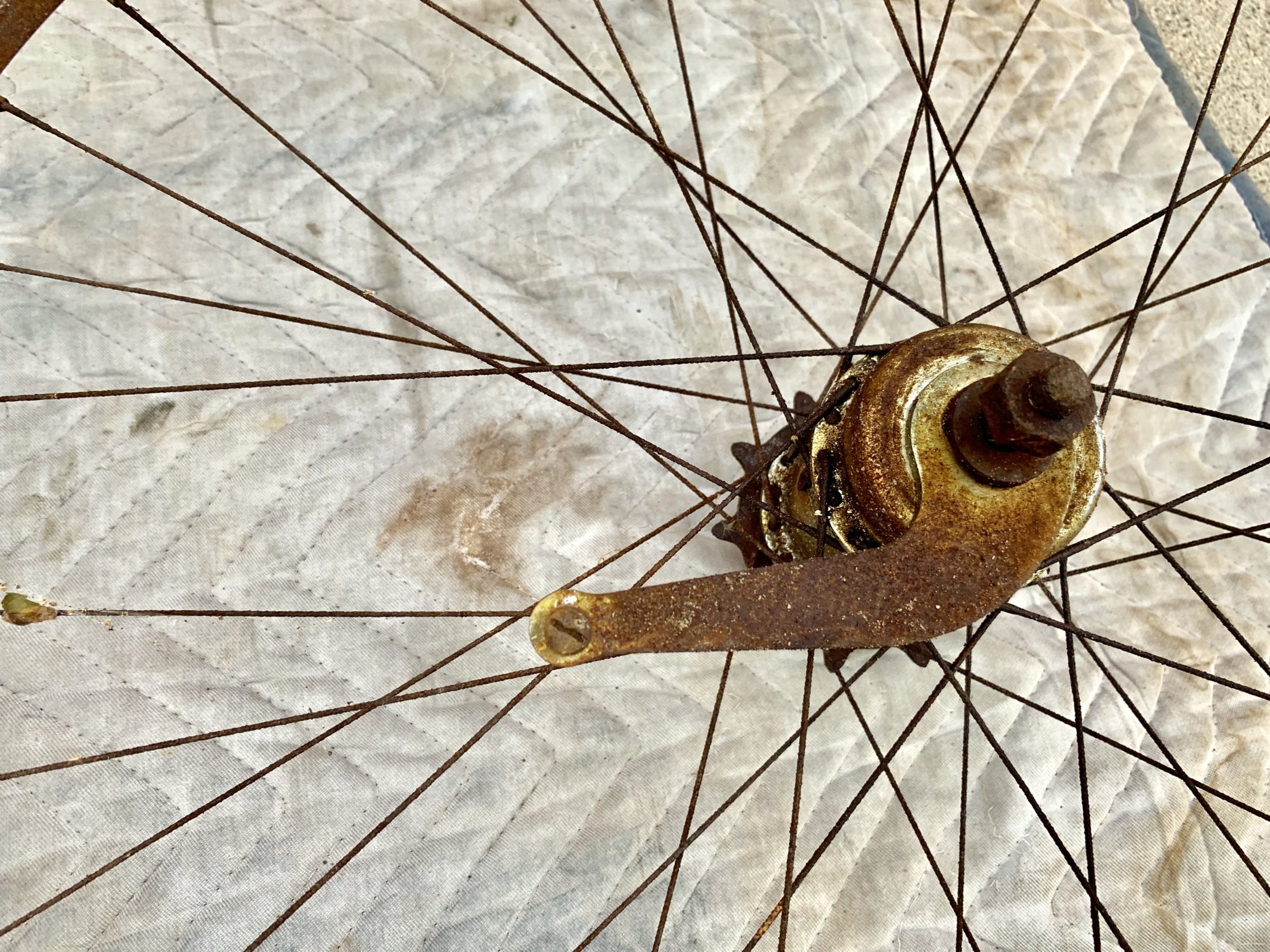 Last edited: