Wore out three sets of tires already!
I have a love/hate relationship with wheel rebuilds. I love the process (most of the time) but hate the roadblocks you inevitably run in to while doing them. The latest rebuild involved a nice patina set of drop center rims I picked up (thanks Jerry) with great patina that I just recently tore in to. Overall, the rims were in really nice shape and were fairly easy to get back on the road. They came with a rear Model D as well as a very nice Colson front hub.
From the ad:
I proceeded to break down the rear hub and found an original ND axle in really nice shape. The included 10T cog was pretty worn so will be replaced. The disc stack was a bit short so I added an additional pair of thin discs to bring the total pack thickness to .75". Then applied oil on the discs and grease on the bearing surfaces and it was ready to be re-assembled: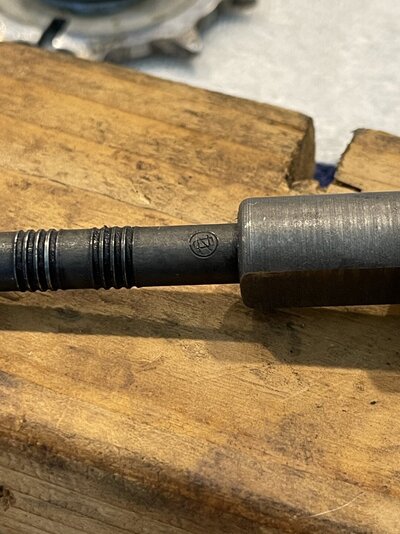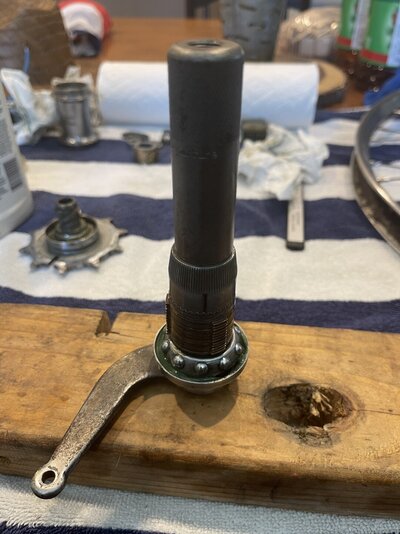 Then it was time to true this rim (which didn't require much work) and it was ready to go.
I then proceeded to swap out the well used 10T cog for an NOS 11T cog I had been holding on to for just this occasion. The front hub just needed a cleanup and regrease before some minimal truing as well. Finally, new rim tape/tubes/tires and they are ready to go: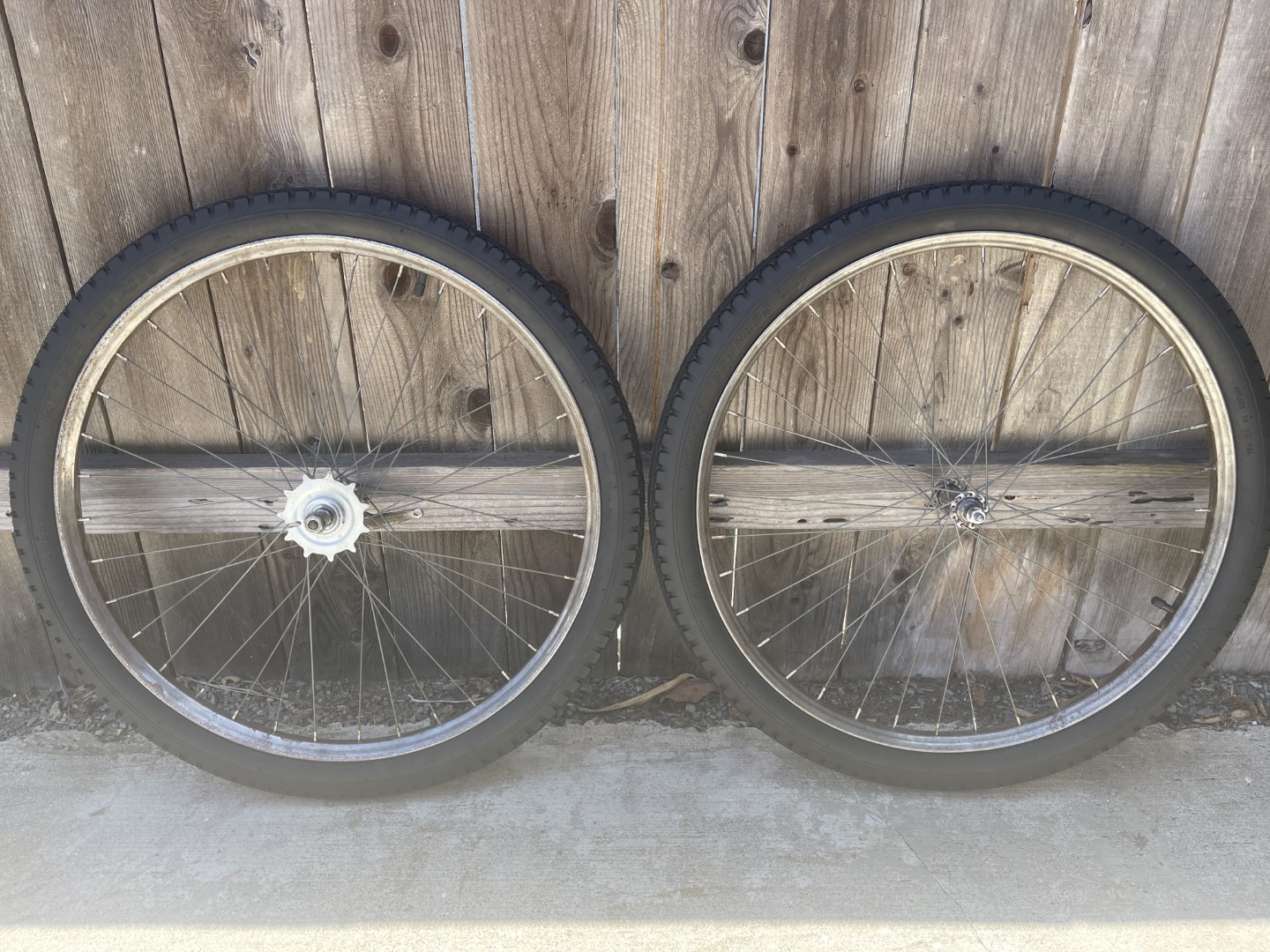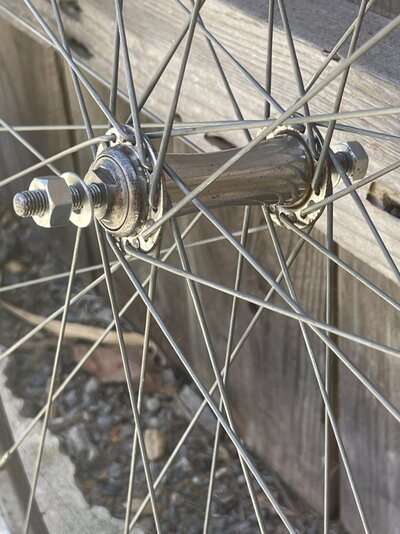 Looking forward to getting these on a bike to test them out.