Wore out three sets of tires already!
Alrighty folks, this is my first "real" lightweight. It's been years since I've had a 60s-70's lightweight. Always been a balloon tire and stingray guy, but have kept my eye out for the right early skinny tire.
Picked this up last night, so far after reading a little on here, seems to fit in the '40-'41 range, I'll verify later on. I've been eye balling this one for months, finally decided to take the plunge. I will be removing the red paint to reveal the original maroon, looks to be in decent shape so far.
It's fairly untouched. Tires and tubes have been replaced. I need to source one grip and the correct front chain guard clamp.
It will take me a little bit to get to this one, I've got 3 bikes that need done before it. I will say, this if the first bike that I've bought in a LONG time that hasn't needed anything but air in the tires to ride. And it rides sooooooo well. Really love this bike, can see it becoming a favorite rider.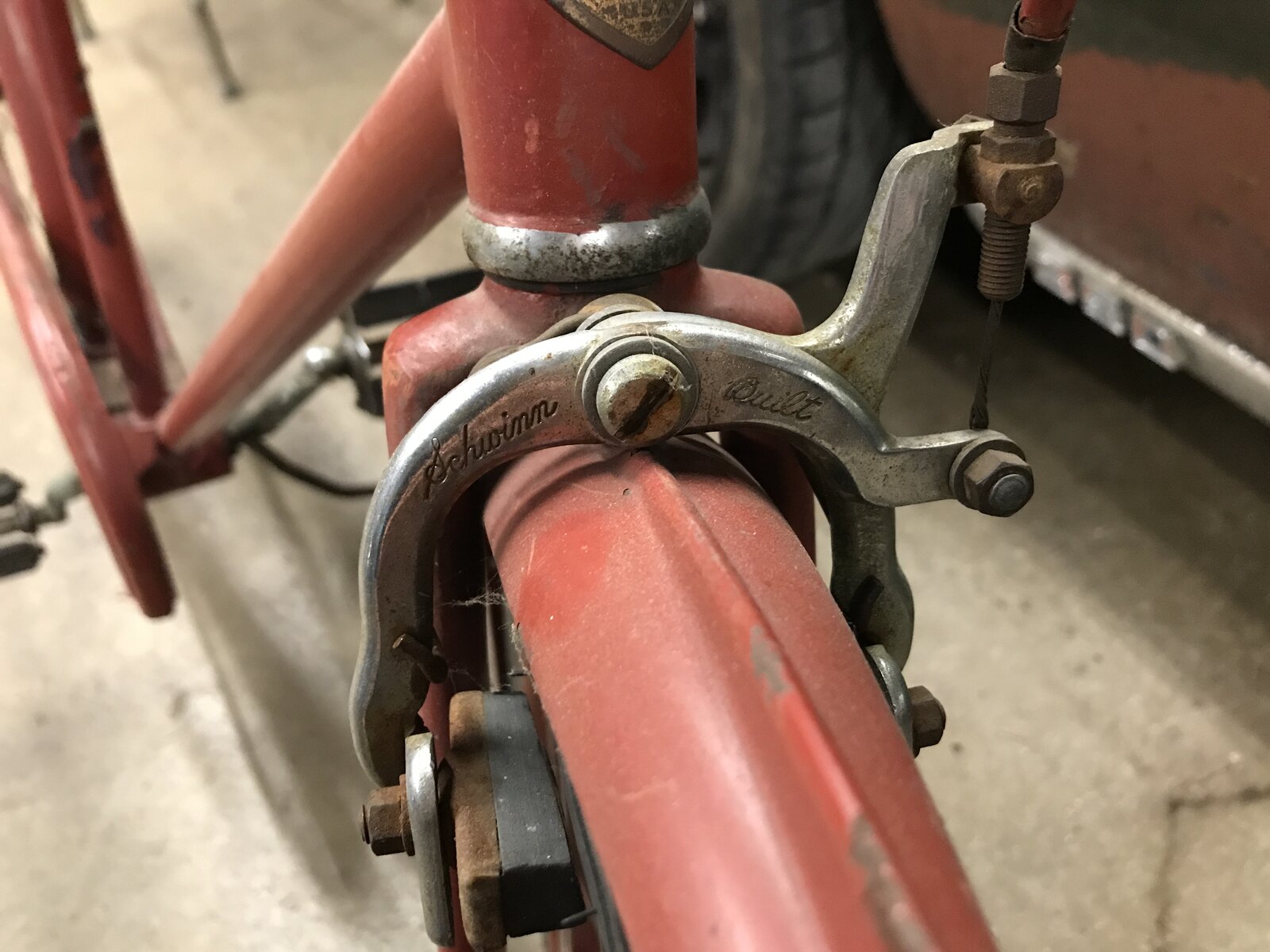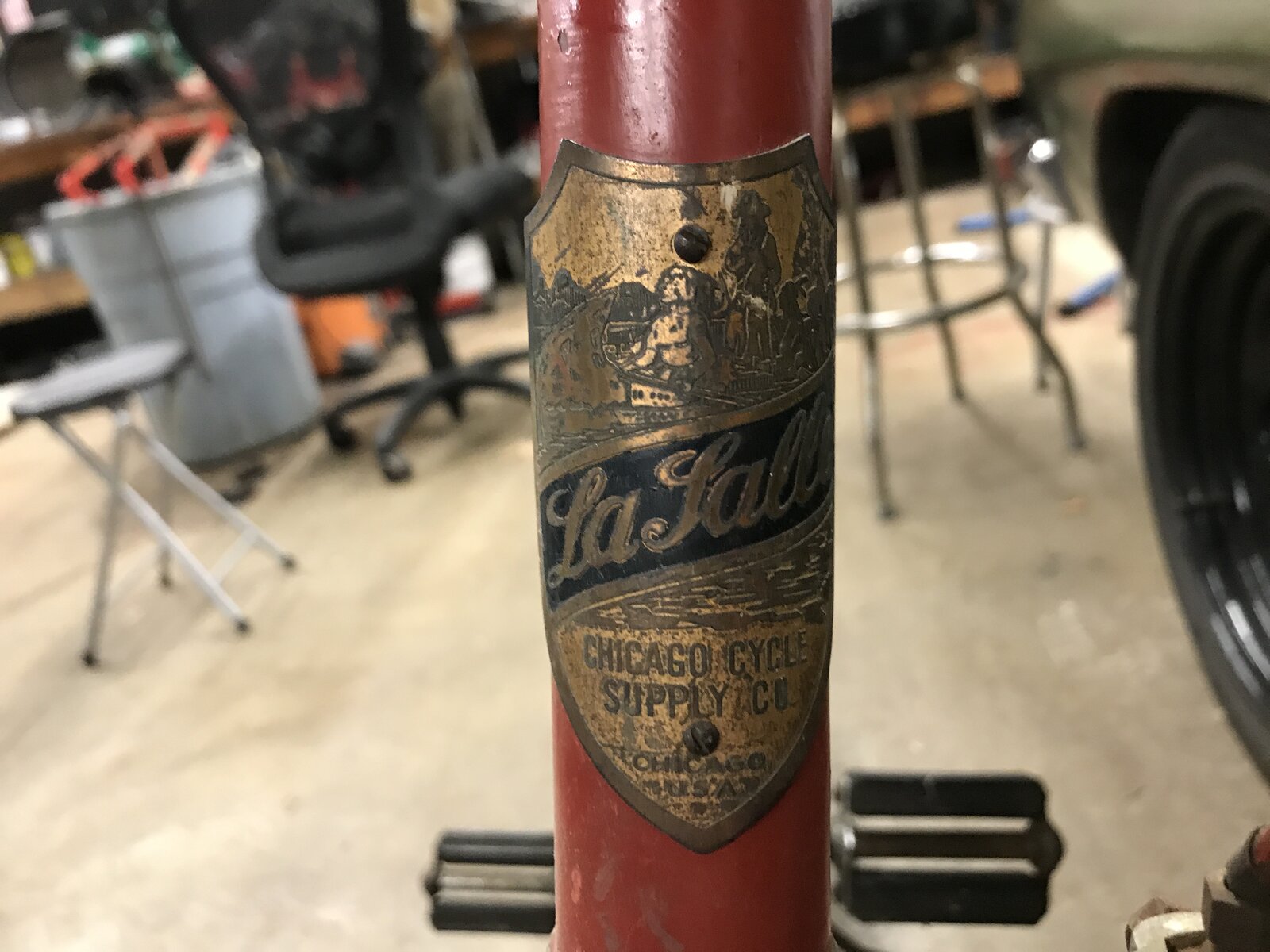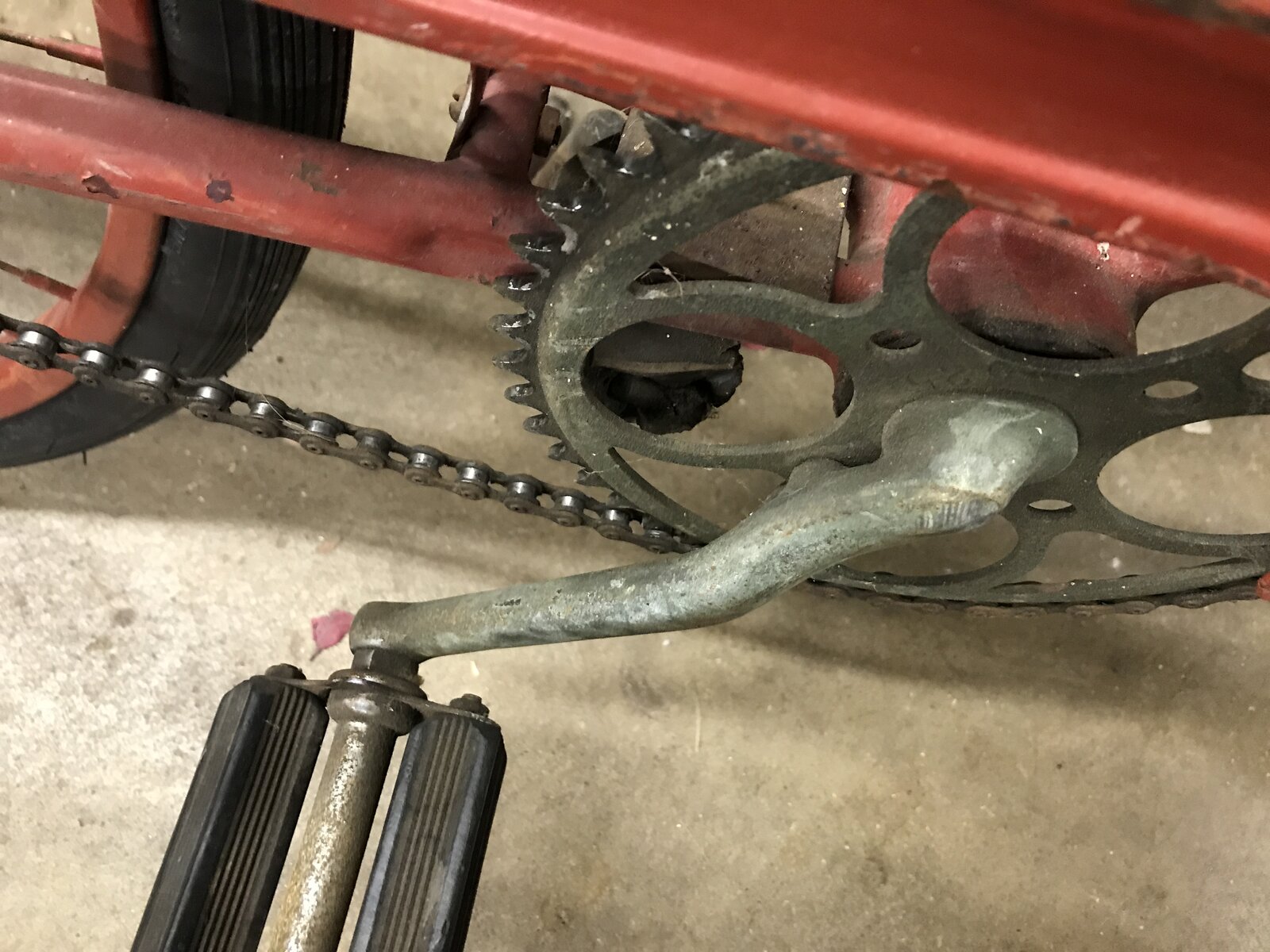 Compliments my '39 DX really well.