A cool original paint, patina'd bike with a new re-covered seat just doesn't do it for me. Recently, I have been experimenting with a favorite glue (epoxy) to put off a new re-covering that renders it not original. Seat below had only some oilcloth in sparse amounts left. Both the oilcloth and underlayment were torn, missing, loose and clearly on the way out. Riding it this way just speeds the process up.
Using 5-min epoxy, I glued down all the loose material(s), pushing the epoxy mix between the exposed/loose layers with a small screwdriver then pressed the layers together & smoothed out any excess glue. Make sure the layers are pulled back into place where they started life while the epoxy cures, otherwise you cannot go back and fix it. To de-gloss the glue, scuff it up and press the glue in with your fingers when it is at the end of the hardening process. It leaves a flexible, durable, waterproof finish that blocks further deterioration if ridden or hidden while retaining the originality. Dark spots shown on exposed burlap have the epoxy coating de-glossed. Next step is to experiment on a really shot cover(
)using the epoxy as a thin layer on all the burlap underlayment, darkening it as shown while bombproofing it. On this saddle, I will finish with Linseed oil & perhaps shoe polish.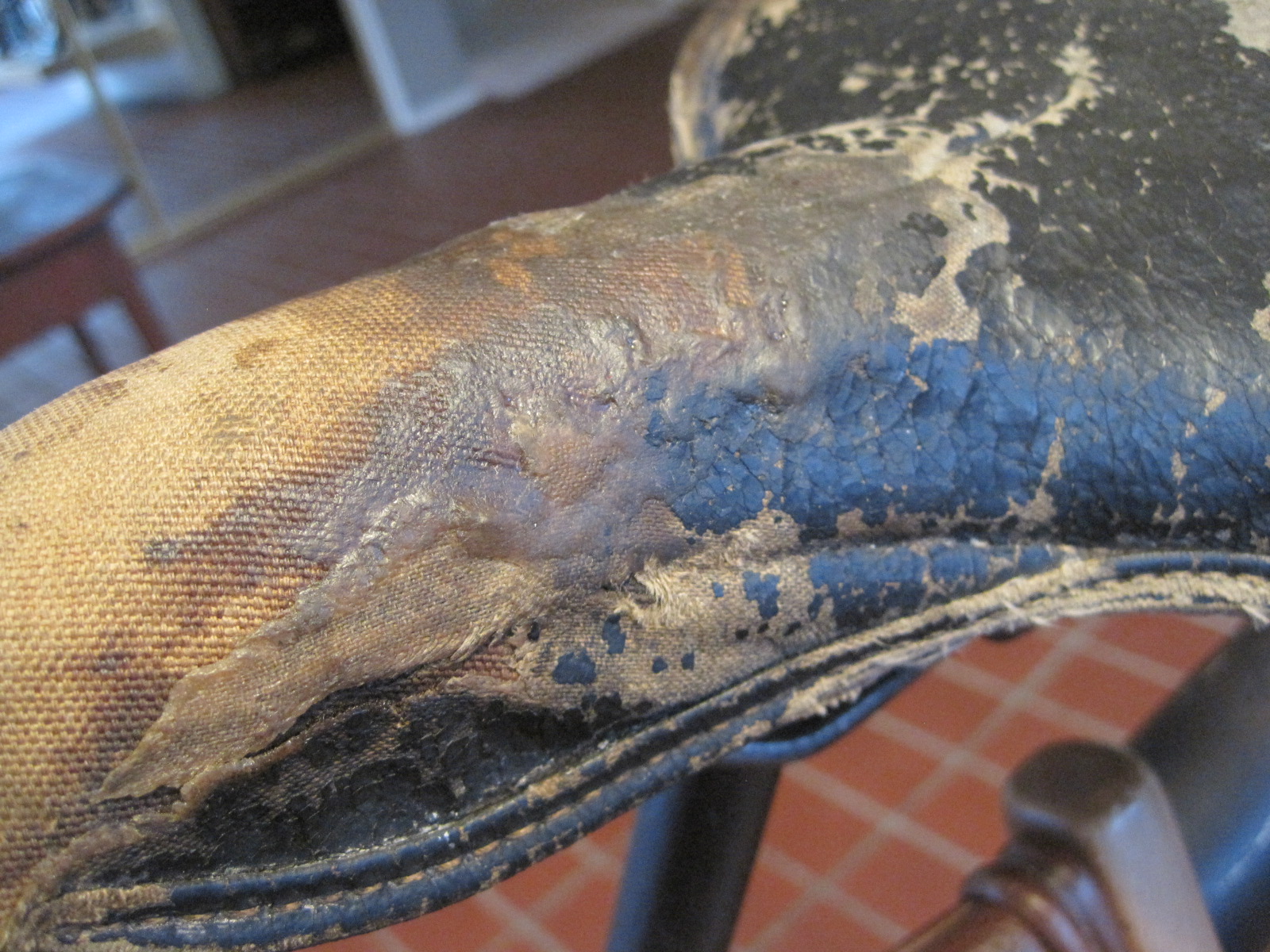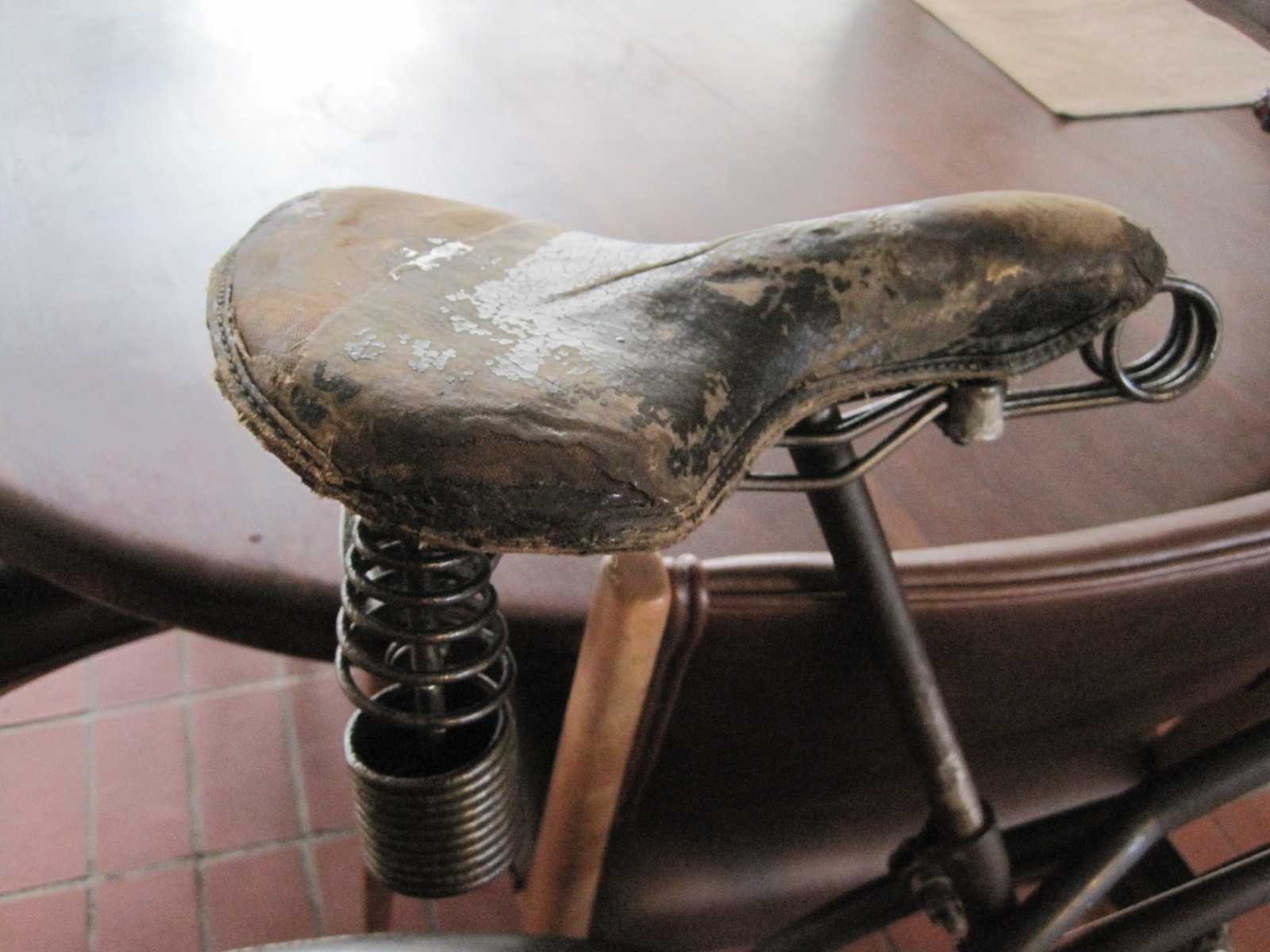 Yes, a "preservation"
Last edited: