Wore out three sets of tires already!
For you consideration is a very nice mens prewar deluxe long spring Persons saddle with aluminum tabs. Used on Columbia/Westfield and others. Tabs are in great shape. There is a small puncture on the top but overall a killer saddle. See pics for more details.
$325
$250
$225
Shipped to Continental US. Most forms of payment accepted, PP FF preferred.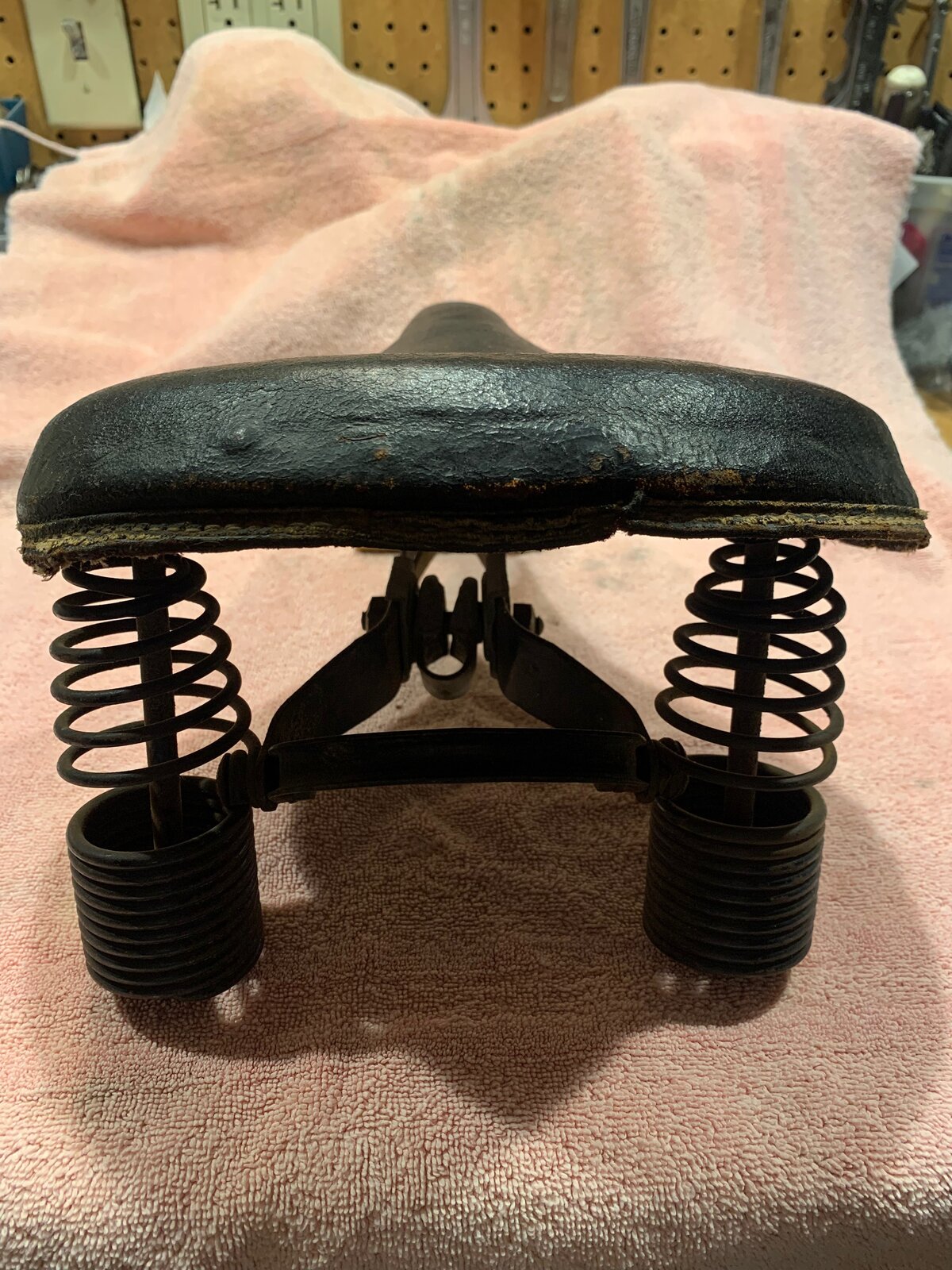 Last edited: